End-of-life Car Recycling in Brazil Creates Local Employment While Protecting Environment
Eco-friendly auto recycling value chain is supporting local entrepreneurship and employment while reducing the industry's environmental footprint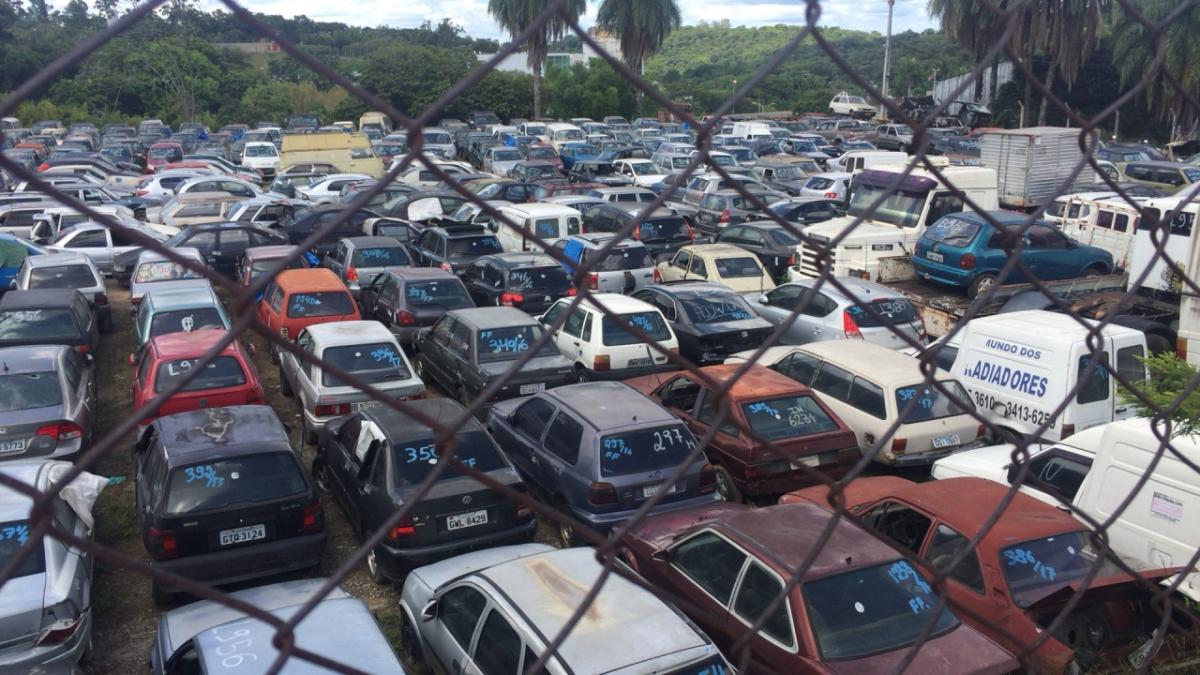 Kaiho Sangyo, a Japanese automobile recycling company, has joined Business Call to Action (BCtA) with a pledge to establish an eco-friendly auto recycling value chain in Brazil with the capacity to recycle 100,000 end-of-life vehicles per year by 2022. As part of this commitment, it will develop the skills of 15,000 recycling engineers and expand 20 existing recycling businesses, including local garages and repair shops.
Launched in 2008, BCtA aims to accelerate progress towards the Sustainable Development Goals (SDGs) by challenging companies to develop inclusive business models that engage people with less than US$10 per day in purchasing power (in 2015 dollars) as consumers, producers, suppliers and distributors. It is supported by several international organizations and hosted by the United Nations Development Programme (UNDP).
With approximately 1.2 billion cars running in the world – a number which will only increase in the future – the potential environmental impacts of disused, broken or old vehicles in terms of non-biodegradable waste are significant. According to Kaiho Sangyo, end of life vehicles (ELVs) generate millions of tonnes of waste, including hazardous substances which should be recycled in environmentally friendly ways. However, many countries do not have sufficient waste management and recycling policies in place to address this environmental challenge.
Rather than going to landfill, ELVs contain many reusable spare parts and recyclable materials, such as steel, copper and aluminium. The recovered ferrous metals can be recycled to produce new steel, while other parts can be repaired and reused.
Under its BCtA commitment, Kaiho Sangyo is working to build a thriving vehicle recycling value chain in Sao Paulo and Minas Gerais in Brazil, consisting of micro, small and medium enterprises such as local garages and repair shop (SMEs), recycling engineers, recycling technicians and local collectors of discarded materials and auto parts. Many of the individuals along the value chain are living at the bottom of the economic pyramid, and participating in this initiative will help to lift them out of poverty.
"While reducing the impact on the environment of auto vehicle waste, Kaiho Sangyo is working to improve the lives of the entrepreneurs, engineers and other employees we engage through this initiative in Brazil by improving their skills and providing reliable employment,"  said BCtA Programme Manager Paula Pelaez.
This initiative, implemented in partnership with the Federal Center of Technological Education of Minas Gerais (Cefet-MG) and the Japan International Cooperation Agency (JICA), not only contributes to a reduction of environmental impact due to car waste, but also promotes skills development, entrepreneurship and employment by supporting the growth of existing car recycling businesses and training 15,000 recycling engineers on new and efficient recycling processes, lifting thousands of people and their families out of poverty.
 "By establishing training facilities and providing franchise systems to local partners, it is possible to promote automobile recycling and used auto parts sales locally and make a profit through technical consulting fees and royalty fee on franchises. These funds can be used for further investment in the business,"  said Kaiho Sangyo CEO Kondo Takayuki.
For further information: 
BCtA: Aimee Brown at aimee.brown@undp.org
 
BctA membership does not constitute a partnership with its funding and programme partners, UNDP or any UN agency.
 
About Business Call to Action (BCtA): Launched at the United Nations in 2008, BCtA aims to accelerate progress towards the Sustainable Development Goals (SDGs) by challenging companies to develop inclusive business models that offer the potential for both commercial success and development impact. BCtA is a unique multilateral alliance between key donor governments including the Dutch Ministry of Foreign Affairs, Swedish International Development Cooperation Agency (Sida), Swiss Agency for Development and Cooperation, UK Department for International Development, US Agency for International Development, and the Ministry of Foreign Affairs of the Government of Finland, and the United Nations Development Programme — which hosts the secretariat. For more information, please visit www.businesscalltoaction.org or on Twitter at @BCtAInitiative.
 
About Kaiho Sangyo: KAIHO SANGYO is a leading automobile recycling company in Japan, which purchases used and end-of-life vehicles at a proper price in Japan, takes out used auto parts when recycling it and exports used auto parts. By establishing an automobile recycling network exporting automobile parts overseas, it has achieved sales to 80 countries around the world, and exports account for more than 75% of sales.