Employer Engagement and Work Experience Are Critical to Achieving Top Grades at Secondary School, Say Teachers
Barclays have joined forces with Unreasonable Group to empower entrepreneurs to create solutions to some of humanity's biggest social issues, such as global food security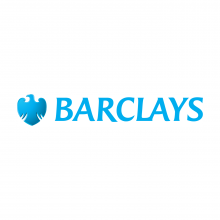 Originally published on Barclays
New research by YouGov finds 9 in 10 secondary school teachers (93%) believe work experience and employer engagement have a direct impact on exam results
1 in 5 pupils (20%) in a typical year group today have positively benefitted from business-led interactions at school teachers also say
Today's report builds on previous research from Education and Employers which found students are 86% less likely to become NEET if they experience four or more contacts with employers before leaving education [2017] 
The findings are published today by the Education and Employers Charity and LifeSkills created with Barclays. 
Secondary school teachers overwhelmingly believe that employer engagement, careers advice and work experience have a direct impact on improving exam results, research published today has found.
Nine out of 10 secondary school teachers (93%) say that work experience and employer related activities can help students to do better in exams. Teachers also said that one in five pupils (20%) in a typical year group today have positively benefitted from these activities in school.
The findings come from polling undertaken by YouGov as part of a joint report by the charity Education and Employers and LifeSkills created with Barclays.
Today's publication reveals that the students most likely to benefit were those who were uncertain about their future, as well as "borderline achievers". They also felt that the impact was more noticeable with girls than boys.
Successful work experience placements are believed to have the greatest impact on improving academic attainment, with over a quarter of teachers ranking it as their first choice. This is followed closely by employer-led sessions such as career events with employee volunteers.
While the sentiment was shared across the state and independent sector, the majority of teachers believed that employer engagement in the most disadvantaged schools had the highest impact.
Dr. Elnaz Kashefpakdel, Head of Research at Education and Employers and one of the report's authors, said: "Over half of teachers felt that employer engagement helped students understand the relevance of education to their future careers.
"For many students, making a connection between the world of work and what they are learning motivates them to study harder. This translates into better exam results.
"We often get asked whether there is a link to better academic achievement. This study indicates that there most definitely is a meaningful link."
Today's report builds on previous research published earlier this year from Education and Employers and LifeSkills which found students are 86% less likely to become NEET if they experience four or more contacts with employers before leaving school. The same research shows young people with higher volumes of encounters with the world of work will benefit from a wage premiums of up to £3,500.   
Kirstie Mackey, Director of LifeSkills at Barclays UK, said: "The world of work is changing and we all have a responsibility to ensure young people are equipped with the skills they need – and the ones British businesses need – to move forward successfully into the 21st century workplace.
"Through LifeSkills, teachers tell us of the real difference it makes for young people when employers visit the classroom and for the first time through this report we can now see the significant impact businesses in the UK can make on the academic attainment of young people when working together with schools and teachers.
"Today's publication reinforces why a clear framework for employer-led interactions is needed and we must refocus our efforts on getting careers and work experience right in the UK with responsibility shared across educators, business and Government."
Earlier this year, research conducted by Education and Employers showed that primary teachers have similar views regarding the impact of employer engagement on improved outcomes in the primary phase.
In that study, 90% of primary school teachers surveyed thought that volunteers from the world of work coming into schools can help challenge gender stereotypes that children have around the jobs that people do and the subjects they study, and that this subsequently improves children's academic achievement.
About the Survey
The report is based on responses from 824 teachers who completed a survey in April 2017 created by the Education and Employers research team working with Professor Prue Huddleston, administered through the polling firm YouGov. Within the sample 59% of respondents were classroom or subject teachers and 27% were head of year or department. All the respondents felt well-placed to have a view about what contributes to the academic achievement of young people. Respondents were drawn from the YouGov panel consisting of tens of thousands of teachers and other school staff.
About Education and Employers
Education and Employers is an independent, national charity launched in 2009 with the aim of providing young people with the inspiration, motivation, knowledge, skills and opportunities they need to help them achieve their potential and so to secure the UK's future prosperity.
It works to achieve this by engaging in close partnership with leading national bodies representing schools, colleges and employers. For further information see www.educationandemployers.org
The charity runs Inspiring the Future, a free national programme that connects employee volunteers with state schools and colleges. Young people have engaged with employers on more than one million occasions through the programme since 2013.   
About LifeSkills Created with Barclays
Barclays is passionate and committed to supporting the creation of a strong talent pipeline of young people moving into the labour market who can achieve their aspirations, supporting organisations throughout the UK. By doing this we will help to address the significant societal issue of the skills gap and youth employment challenge, create a better future for young people, supporting our economy and society.
The motivation behind the LifeSkills programme is to inspire millions of young people and equip them with the key skills to move forward into the 21st century work place.  LifeSkills brings together educators, businesses, young people and parents to achieve this, as increasingly young people need to leave education not only with appropriate academic results but with the skills that we know businesses need now and in the future as technology reshapes our working world.
Educators, including schools, colleges, universities, charities and youth groups, are provided with more than 60 hours of free curriculum linked employability resources, through videos, quick fire activities, interactive tools and full lesson plans to teach young people, as well as dozens of interactive tools for young people to learn in their own time or in conjunction with their parents through our dedicated parents section. 
The programme focuses on three core modules; work skills, people skills and money skills.  Teaching skills such as CV writing, interview skills, networking, problem solving, creativity, resilience, communication and managing online reputation.
LifeSkills also provides free support to UK businesses to help improve access to work experience opportunities – giving young people the key skills and experience they need.
Already LifeSkills is raising the aspirations of young people as they feel more confident about the future and we are seeing evidence that young people are using what they have learnt to secure employment and manage their finances more effectively. More than 4.8 million young people have already participated in the programme.
About Barclays
Barclays is a transatlantic consumer, corporate and investment bank offering products and services across personal, corporate and investment banking, credit cards and wealth management, with a strong presence in our two home markets of the UK and the US.
With over 325 years of history and expertise in banking, Barclays operates in over 40 countries and employs approximately 85,000 people. Barclays moves, lends, invests and protects money for customers and clients worldwide.
For further information about Barclays, please visit our website www.home.barclays .