Eighty Tons of Medical Support Arrives in Turkey via FedEx Charter Flight
Latest infusion of medications and supplies will support the country's health system as earthquake recovery continues.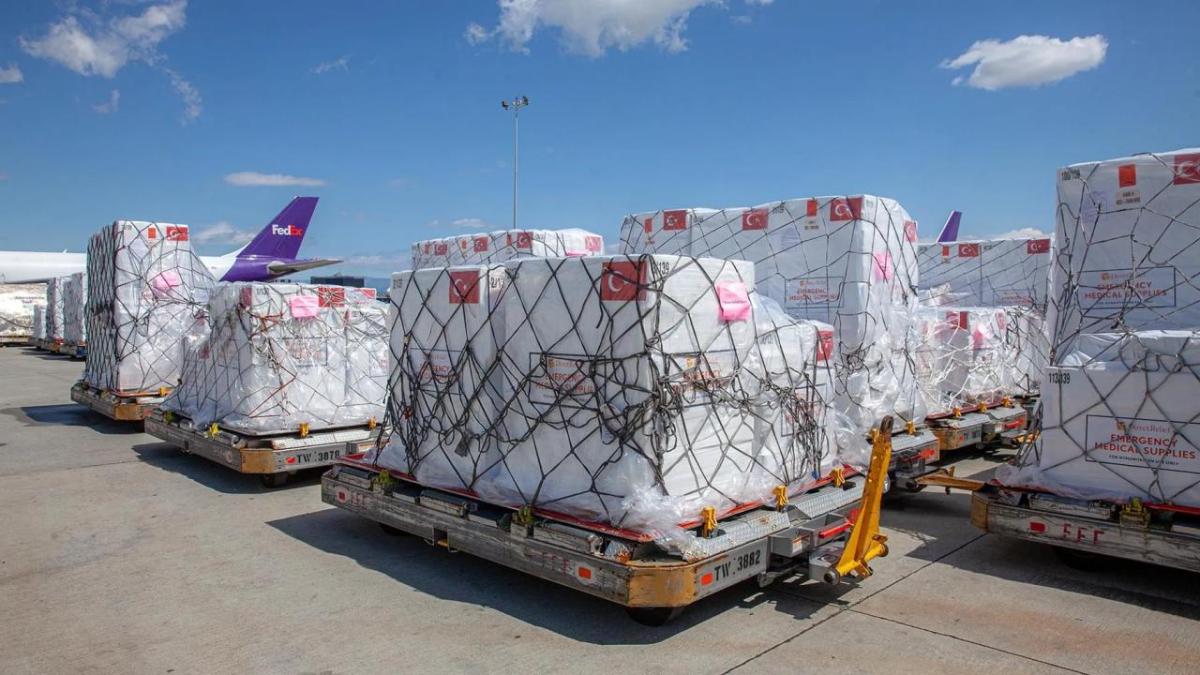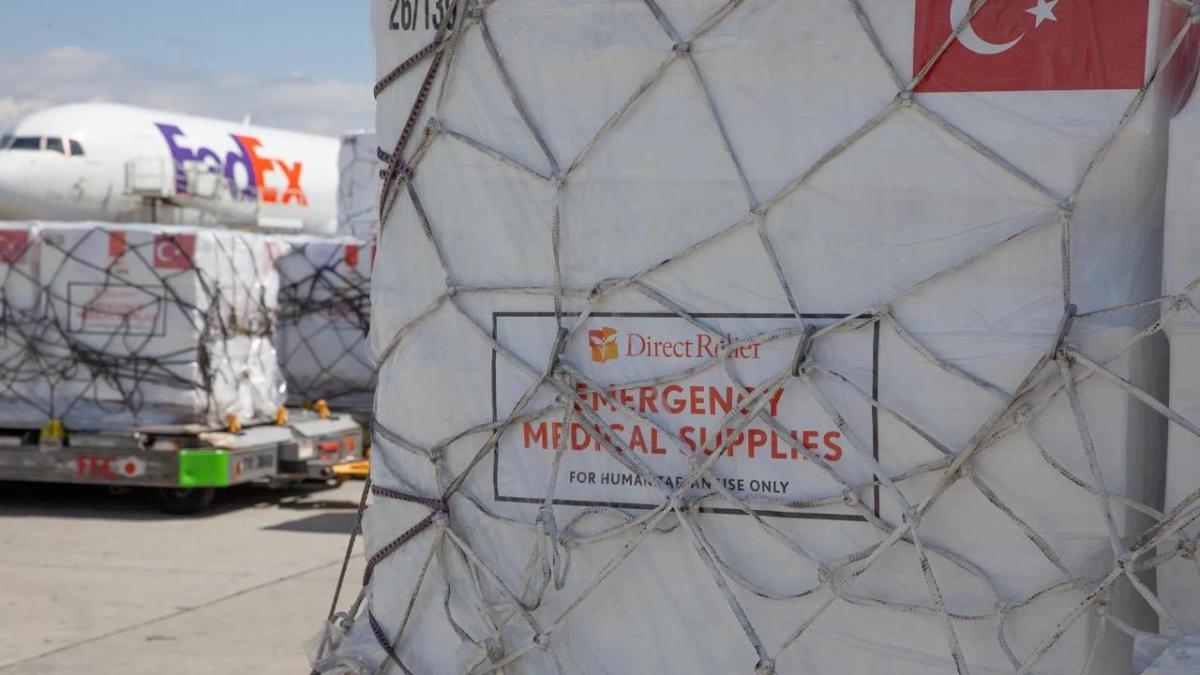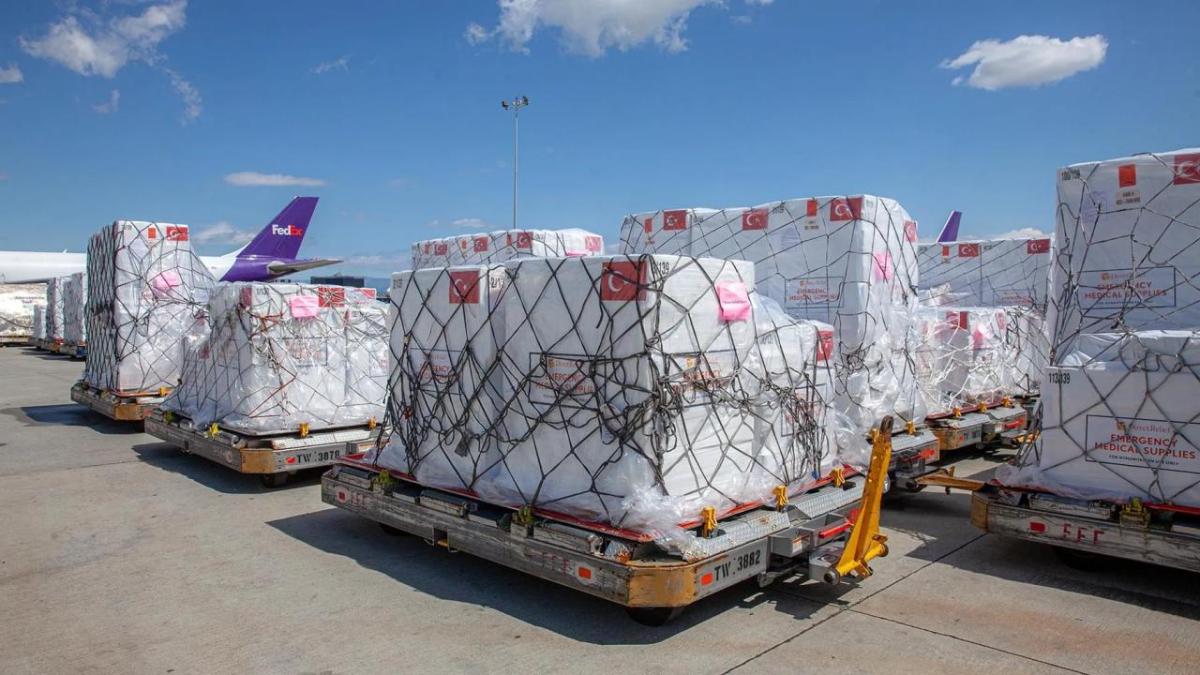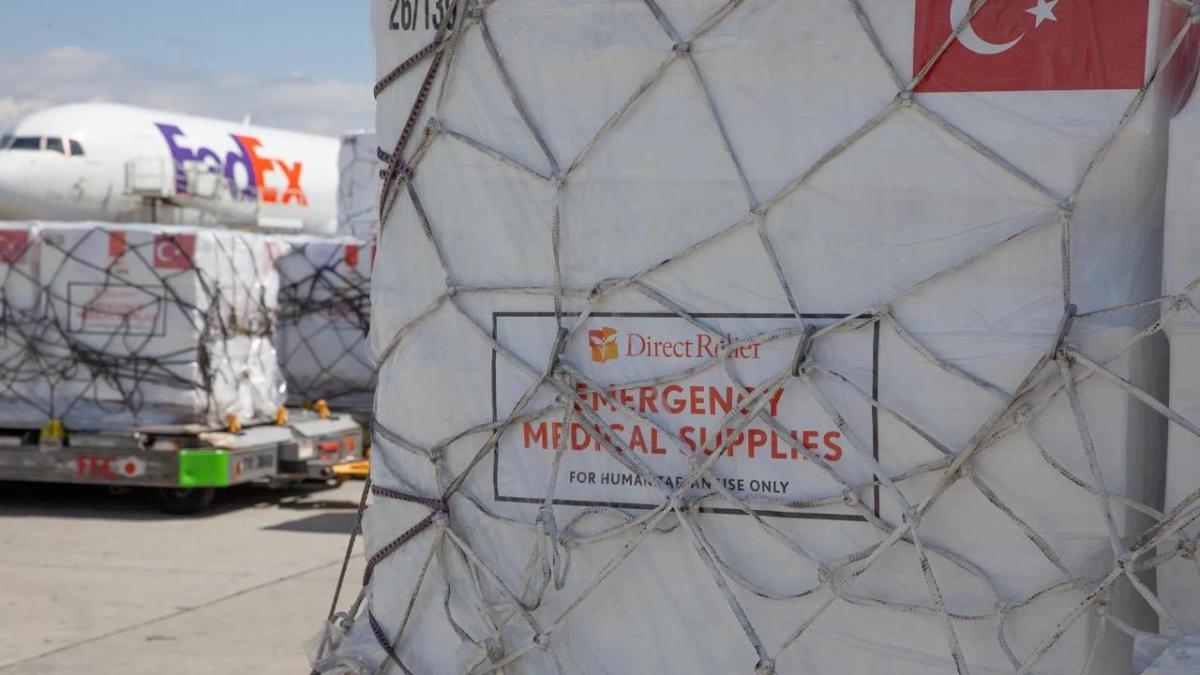 By Brea Burkholz
ISTANBUL, April 4, 2023 /3BL Media/ - Direct Relief and FedEx today announced the safe arrival of a humanitarian relief flight into Turkey carrying 80 tons of supplies in response to devastating earthquakes earlier this year. Aid aboard the FedEx MD-11 cargo aircraft included specifically requested antibiotics, respiratory medications, anti-seizure therapies, vitamins for children and adults, personal protective equipment, hygiene items, and more.
The Ministry of Health of Turkey will distribute the supplies to medical facilities located in the most heavily impacted provinces of Hatay, Adiyaman, Kahramanmaras, Malatya, and Gaziantep.
"Our hearts are with those who have been affected by the destructive earthquakes in Turkey, and Direct Relief is committed to answering urgent requests for medical support," said Thomas Tighe, Direct Relief President and CEO. "Direct Relief is privileged to provide critically needed medical support to millions of people who have lost so much in the face of the earthquake and continue to endure tremendous hardship and uncertainty."
Tuesday's flight reflects the concern and personal support from people in over 107 countries and all 50 U.S. States and the same from multiple companies that have generously issued their support. Supplies on the flight were donated by companies including Baxter, Edenbridge Pharmaceuticals, Haleon, Henry Schein, Hikma Pharmaceuticals, TEVA, and Viatris.
Direct Relief and FedEx have been collaborating to deliver critical aid for more than two decades. Together, the organizations are able to assist communities in need around the world by leveraging logistical expertise to transport critical aid where and when it is needed most.
"Our thoughts continue to be with the millions of people who are still struggling in the aftermath of these tragic earthquakes," said Richard W. Smith, FedEx Express President and CEO. "FedEx has a history of using its global network to provide relief, and we're incredibly proud to work with organizations like Direct Relief who are committed to quickly responding to disasters when help and hope are needed most."
With this latest infusion of support to the recovering region, Direct Relief has provided more than 215 tons of medical aid to Turkey in response to the earthquakes, from emergency medic packs — which contain items to address trauma, including tourniquets and wound dressings — to diabetes and cancer medications.
In addition to in-kind medical shipments, Direct Relief has also disbursed more than $800,000 in immediate emergency grant funding to enable and sustain the emergency response operations of six local healthcare and search and rescue groups working across Turkey.
-The Society of Critical Care Medicine received $500,000 to support specialized procurement of trauma care needs and supplies. The organization has active members working in hospitals in Turkey and Syria and is also mobilizing ICU specialists from multiple countries to provide emergency medicine and critical care services in support of the Turkish health system.
-The Turkish Midwifery Association received $100,000 to obtain UN delivery kits. The association has 3,910 members who provide pre- and post-natal home care as well as childbirth services at Turkish hospitals throughout the country. Pregnant women and newborns are particularly vulnerable to health risks in disaster settings, and the funding will pay for supplies to facilitate safe births, as well as personal care supplies for pregnant women and those recovering from birth.
-AKUT, the leading search and rescue team in Turkey with over 400 staff and volunteers, received $100,000 for urban search and rescue efforts. The group also received 100 Direct Relief field medic backpacks for triage care.
-Turkish Society of Nephrology – Renal Disaster Task Force received $20,000 for converted shipping containers to shelters for specialized teams cycling into Adiyaman, Hatay, and Kahramanmaras to provide medical care for crush wounds and resulting kidney issues that occur after acute traumas.
-The Turkish Society of Intensive Care and the Turkish Medical Association have each been awarded $50,000 for the procurement of 10 containerized housing units used for front-line medical doctors and staff.
Download the attached file(s):