eBay StartUp Cup Challenge Pairs Mentors with Early Stage Entrepreneurs
An eBay Foundation grant funds a global series of competitions that encourage new business ideas.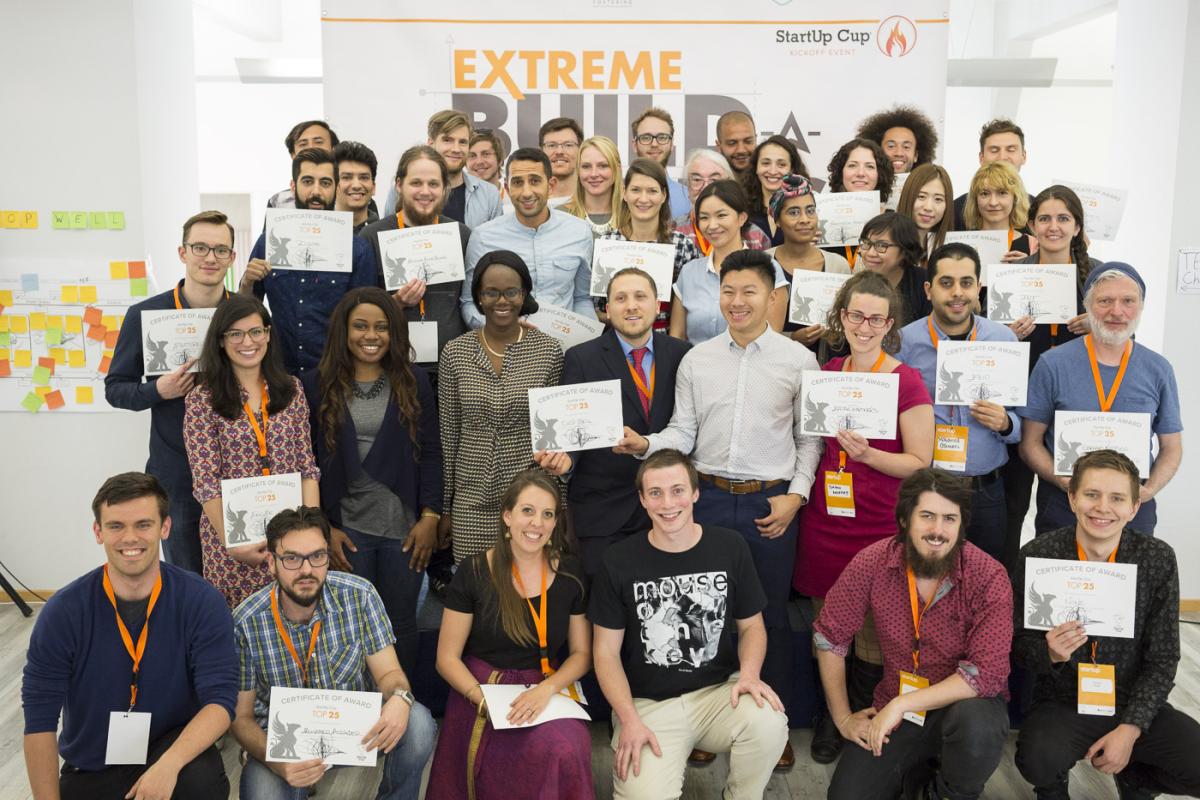 by Amy Millington, Sr. Manager, Philanthropy & Employee Engagement
What's your big idea? That's one question that more than 200 businesses have been answering as part of the eBay StartUp Cup Challenge, a global series of business model competitions currently underway in four cities. The competitions were made possible through an eBay Foundation grant to GriffinWorx, a nonprofit organization that helps early stage entrepreneurs with any type of business idea to design, test and build a viable company.
Each challenge launched with an intensive 48-hour 'Extreme Build-A-Business Weekend.' Over the past two months, these events were held in Berlin, Mumbai, Washington DC, and Brooklyn, attracting a wide variety of business ideas ranging from a financial planning app that integrates with voice control technology (Washington DC) to a tea stall interested in franchising (Mumbai).
GriffinWorx engaged a number of local partner organizations to assist with competition outreach and operations:
Enpact (Berlin, Germany): Enpact was founded to strengthen economic relations between young entrepreneurs from startup communities across the Middle East, North Africa and Europe.
TiE (Mumbai, India): TiE is a global network supporting entrepreneurs through mentoring, networking, education, incubating and funding.
In3 (Washington, DC): In3 is Washington DC's first community space dedicated to entrepreneurial inclusion, innovation and incubation.
LIU (Brooklyn, NY): Long Island University offers programs, networking opportunities and coworking space to connect the LIU community with the New York City startup ecosystem.
The events also brought together a diverse group of mentors, including twelve eBay employees, who all received training in GriffinWorx' business building methodology and effective coaching styles. Mentors were encouraged to spend no longer than 15 minutes coaching each business and then to move on to meet another team. This enabled the delivery of a large number of coaching sessions – nearly 1,500 sessions across all four weekend events.
While mentors participated with the aim of supporting the entrepreneurs, many gained their own valuable insights through the experience. "The opportunity to be a mentor at the StartUp Cups opened my eyes to the diverse and thoughtful ideas that could surface if you only give unexperienced entrepreneurs the space to think, and how many of them focus on giving back to their community," said Moshik Levin, an eBay Product Manager who sits in the New York office. "By investing in the right people, eBay seems to be able to invest in the entire city."
Business teams that advanced to the Top 25 in each city will continue to receive tailored coaching and mentoring, along with important networking opportunities and access to resources and tools that will help accelerate their business growth. Several eBay employees will continue volunteering with the competitions as coaches and judges. The program will conclude this fall with awards celebrations, with the top three teams receiving cash prizes totaling $70,000 across all four cities.