eBay for Charity Raises $1 Billion: Thank You to Our Community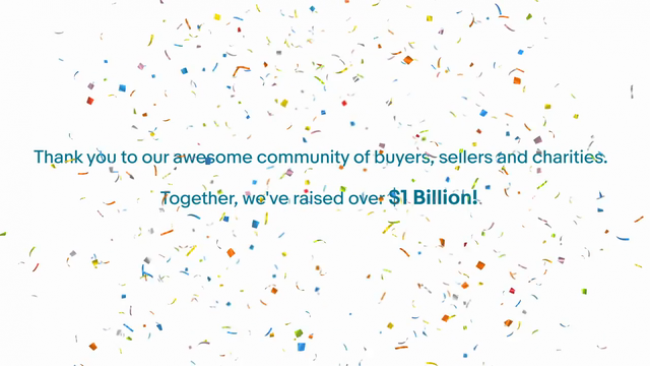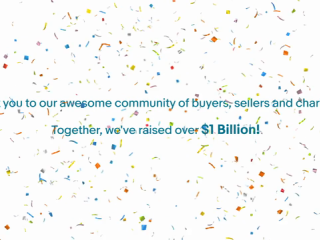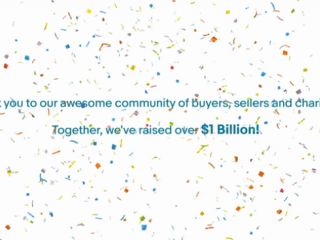 eBay for Charity has reached a major milestone ahead of its 2020 goal: $1 billion in total funds raised for charities around the world.
Following the September 11th attacks, eBay created "Auction for America," which raised $10 million to benefit organizations supporting families of the monumental tragedy. With an outpouring of support, eBay officially launched eBay for Charity in 2003, which has since grown to become one of the world's largest and most active giving communities, demonstrating eBay's purpose to empower people and create economic opportunity. Through eBay for Charity, 100 percent of funds raised go back to nonprofits in need.