Early Bird Registration Now Open!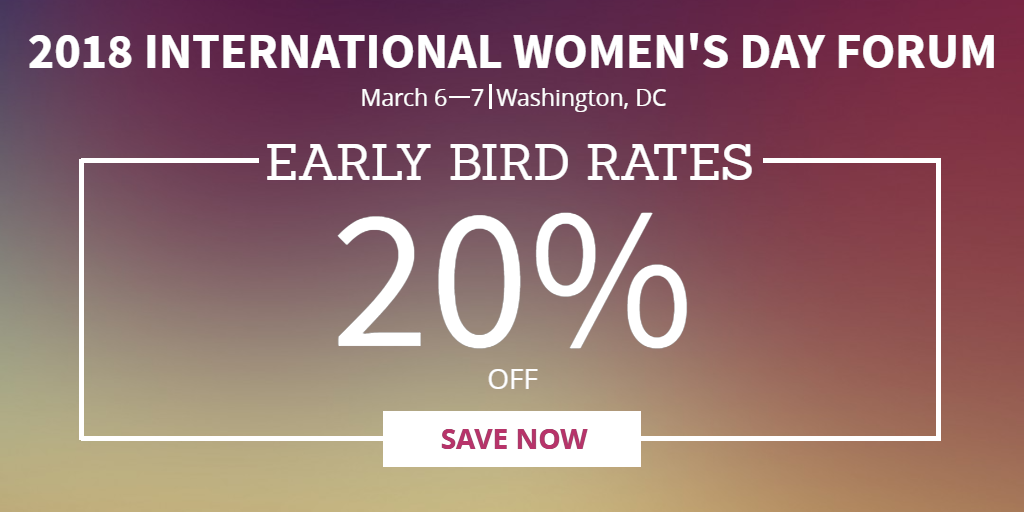 Early Bird registration for the 2018 International Women's Day Forum is now open! Save 20% now through February 2 only. Click here to learn more.
The U.S. Chamber of Commerce Foundation and the U.S. Department of State will convene the eighth International Women's Day Forum, Partner With Purpose: Business for Gender Equality. The event will gather the business community, civil society, and government representatives to advance women's empowerment around the globe.
Join more than 300 stakeholders March 6-7 in Washington, DC and share how you're working to achieve gender equality in the workplace, marketplace, and community.
This year's annual International Women's Day Forum topics will include:
Workforce and Skills Development
Leadership, Diversity, and Inclusion
Entrepreneurship and Value Chain
Women in Tech
The Digital Divide
Financial Inclusion and Access to Capital
Women's Health
Youth Education
The Care Economy
Gender-Based Violence
Gender Data
Sexual Harassment in the Workplace
Capacity Building for Displaced Girls and Women
Click here to register and save 20% with Early Bird pricing.