Domtar Improves the Paper Trail, Providing Increased Supply Chain Transparency for Pulp and Paper Products
Updated site now includes environmental, social and economic impacts of company's pulp products, in addition to over 40 paper offerings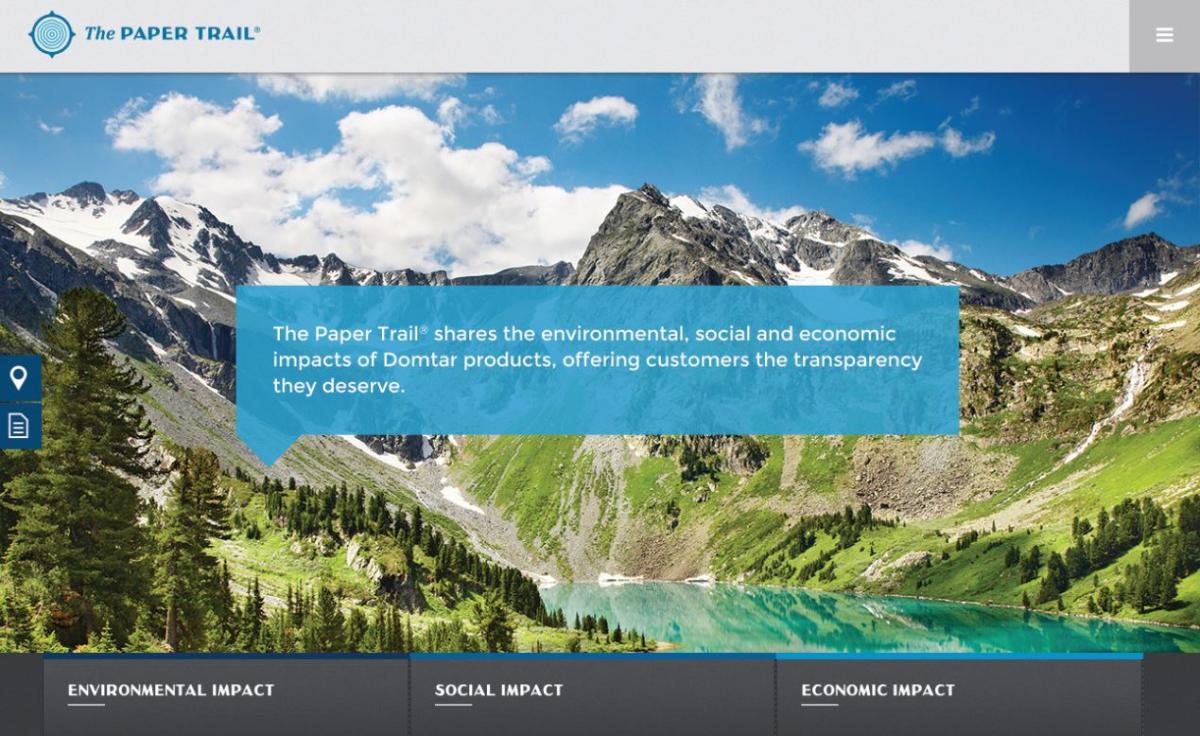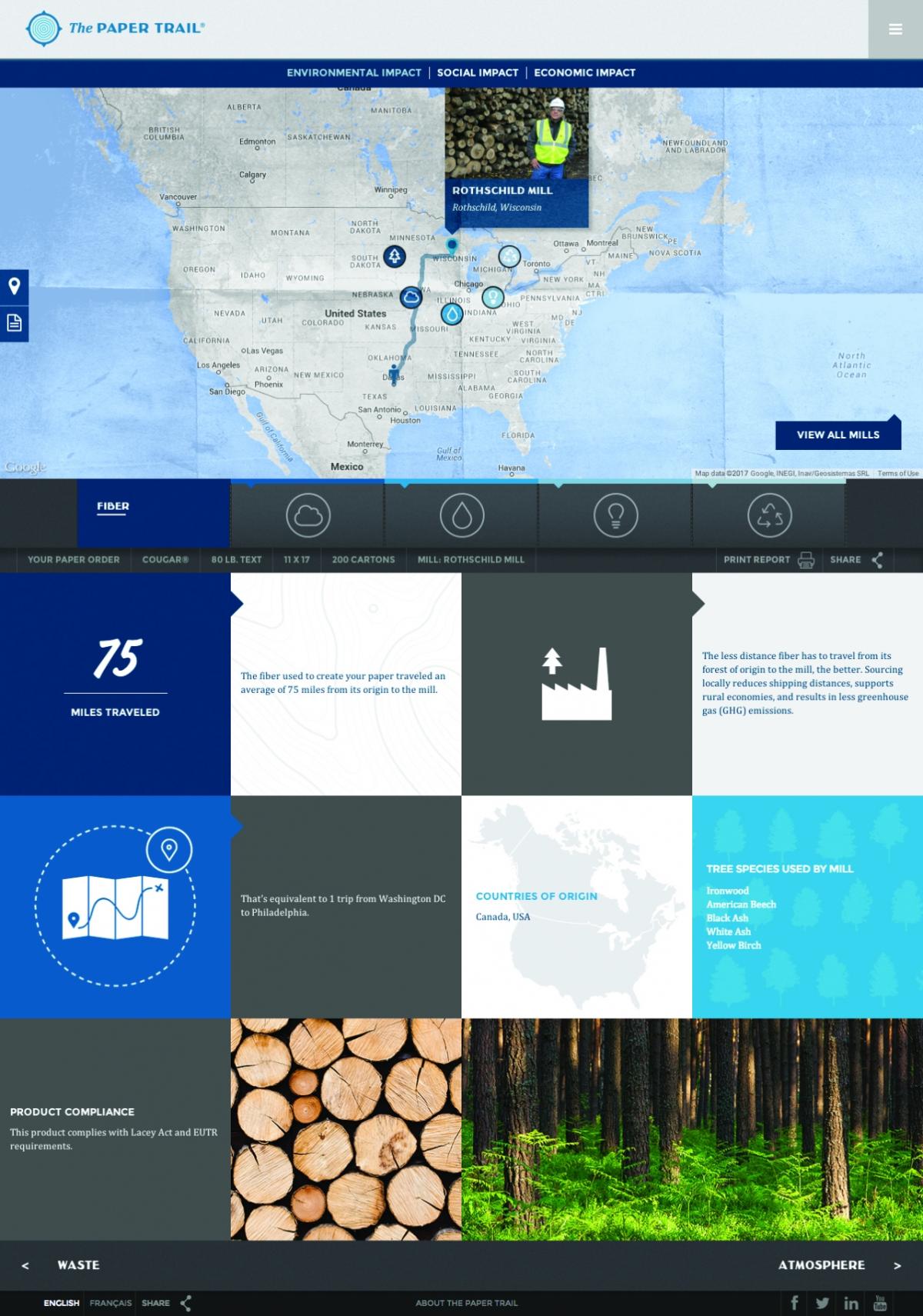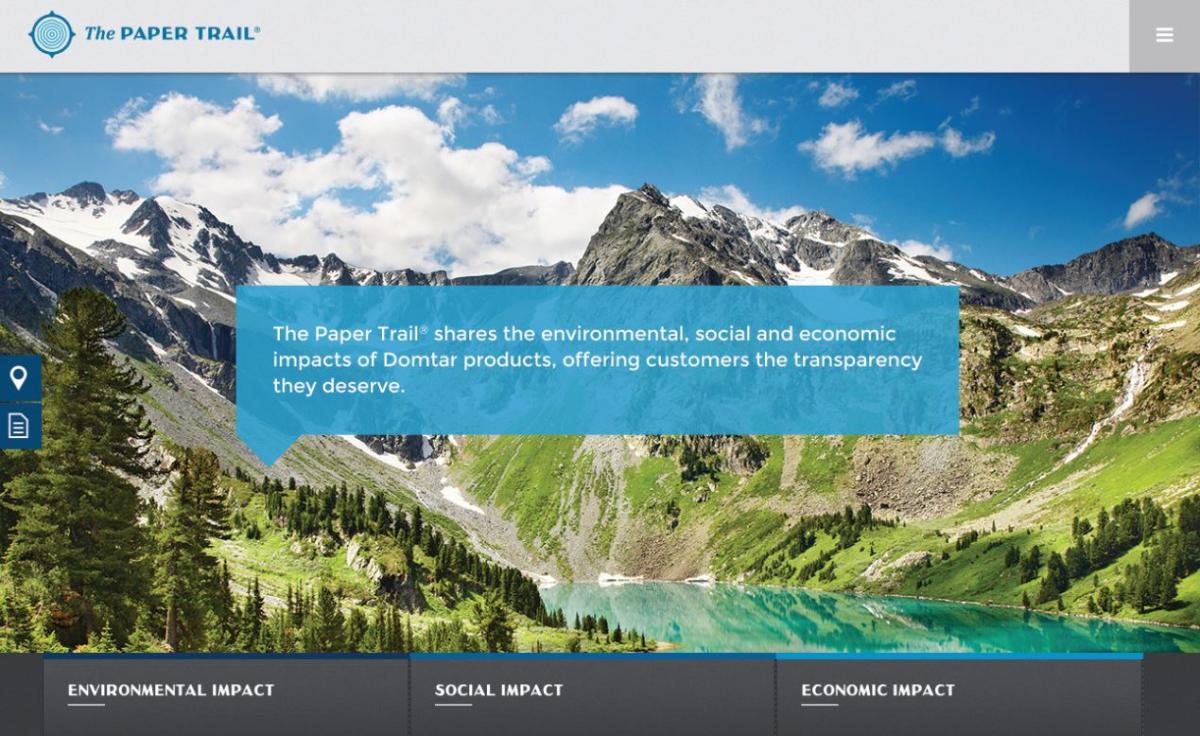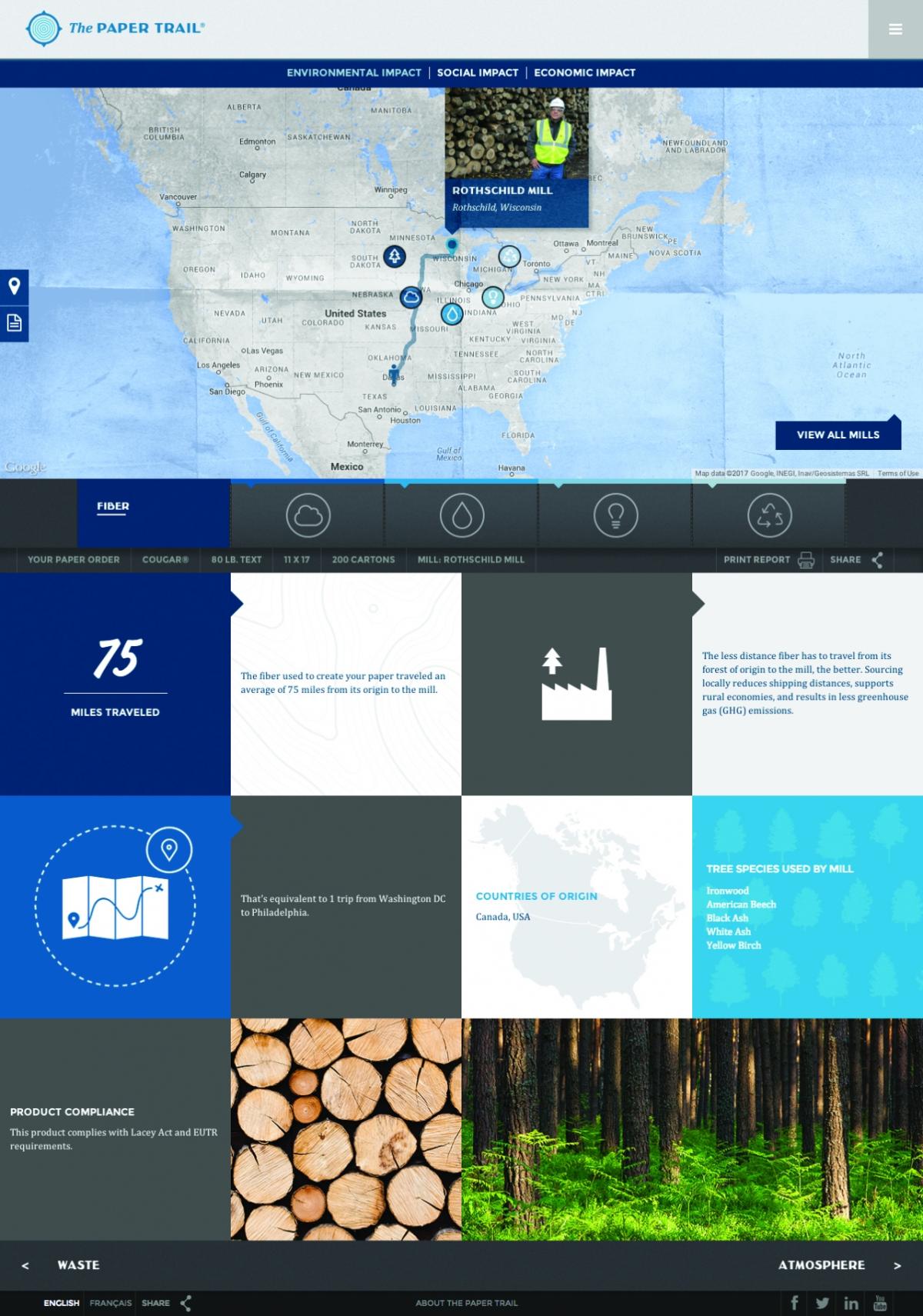 Domtar Improves the Paper Trail, Providing Increased Supply Chain Transparency …
FORT MILL, S.C., March 6, 2017 /3BL Media/ – Domtar Corporation (NYSE: UFS) (TSX: UFS) today announced improvements to its award-winning supply chain transparency tool, The Paper Trail® (www.domtarpapertrail.com), offering customers a deeper look into the company's products and the people and places behind their manufacture. 
The latest enhancements build upon Domtar's commitment to openness and honesty, showcasing corporate efforts focused on caring for people and communities, efficient manufacturing and responsible sourcing and logistics.
Significant updates to the website include the addition of the environmental, social and economic impacts of Domtar's pulp products, including Northern Bleached Softwood Kraft (NBSK), Southern Bleached Softwood Kraft (SBSK) and Fluff pulp.
"With worldwide demand for pulp projected to increase, Domtar has deliberately focused on growing this area of the business," said Lewis Fix, Domtar's vice president of pulp sales and marketing.  "Our customers already have high quality standards for the product, so we're pleased to now offer them unmatched assurance around the sourcing and production of their pulp purchases."
The Paper Trail continues to provide gate-to-gate impact estimates for Domtar products across five environmental categories: wood fiber, greenhouse gas (GHG) emissions, water, renewable energy and waste.  The tool also provides users with unmatched transparency by comparing Domtar's performance to the wider industry, highlighting both what the company is doing well and the areas it is working to improve upon. 
Other enhancements to The Paper Trail include:
The latest available environmental impact data from Domtar's manufacturing sites – the same information used in the company's 2017 Sustainability Report, "Working Smart for the Long Term"
Over 15 new paper products to choose from, including the popular Husky® Digital, Husky® Opaque Offset and Xerox® paper brands
Updated stories, videos, photos and fact sheets about the company's 13 pulp and paper mills
Location, sourcing and economic information about Domtar's nine external paper converting facilities
A detailed look at the company's corporate headquarters in Fort Mill, SC and Montreal, Quebec told through local histories and photos of regional landmarks
Specifics on Domtar's outreach efforts, North American community investment donations and corporate giving totals
Information on the 6,000+ hours employees volunteered via the EarthChoice® Ambassadors in 2017
Product-specific country of origin, tree species and timber legality details
Links to state-wide fact sheets detailing the economic impact of the forest products industry provided by the American Forest & Paper Association (AF&PA)
Links to the latest environmental news from across the company appearing on the Domtar Newsroom
"Since 2011, The Paper Trail has set the industry standard for transparency related to paper purchasing," said Dan Persica, senior manager, sustainability communications.  "With these latest updates, we are thrilled to further position Domtar as the premier choice for customers seeking a responsible supply chain partner for their pulp and paper needs."
For more information, please visit www.domtarpapertrail.com.
###
About Domtar 
Domtar is a leading provider of a wide variety of fiber-based products including communication, specialty and packaging papers, market pulp and absorbent hygiene products. With approximately 10,000 employees serving more than 50 countries around the world, Domtar is driven by a commitment to turn sustainable wood fiber into useful products that people rely on every day. Domtar's annual sales are approximately $5.2 billion, and its common stock is traded on the New York and Toronto Stock Exchanges. Domtar's principal executive office is in Fort Mill, South Carolina. To learn more, visit www.domtar.com.