Decarbonising Installation Vessels With Van Oord
Decarbonising Installation Vessels With Van Oord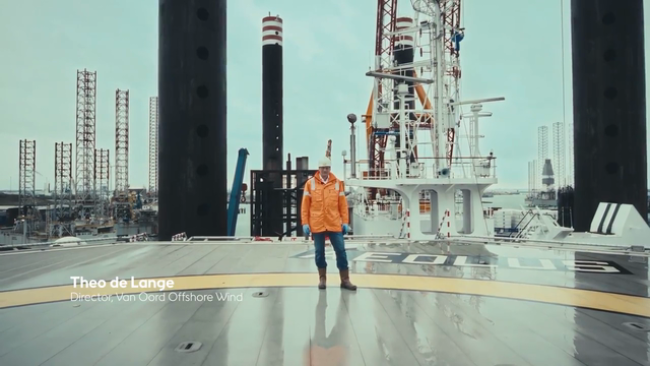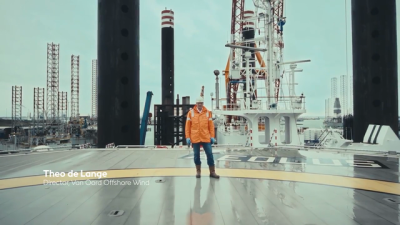 Thursday, April 28, 2022 - 10:40am
Decarbonising renewable energy supply chains is a challenge no company can solve by itself. At Ørsted, we firmly believe that collaboration inside and outside the energy industry is the key to success. We caught up with Van Oord, one of our strategic suppliers, to get their perspectives on supply chain decarbonisation. Read more at: https://orsted.com/en/sustainability/...
*About our collaboration*
Van Oord is one of the first Offshore Installation companies to have set an
emissions reductions target covering Scopes 1, 2, and 3. Van Oord has also
signed up to the SBTi, with an additional commitment to the Business
Ambition for 1.5°C initiative. Since engaging in Ørsted's supplier
decarbonization programme, Van Oord has begun developing a similar
programme for its own suppliers, demonstrating a clear commitment to
driving change.
*About Ørsted*
The Ørsted vision is a world that runs entirely on green energy. Ørsted
develops, constructs, and operates offshore and onshore wind farms, solar
farms, energy storage facilities, renewable hydrogen and green fuels
facilities, and bioenergy plants. Moreover, Ørsted provides energy products
to its customers. Ørsted is the only energy company in the world with a
science-based net-zero emissions target as validated by the Science Based
Targets initiative (SBTi). Ørsted ranks as the world's most sustainable
energy company in Corporate Knights' 2022 index of the Global 100 most
sustainable corporations in the world and is recognised on the CDP Climate
Change A List as a global leader on climate action. Headquartered in
Denmark, Ørsted employs 6,836 people. Ørsted's shares are listed on Nasdaq
Copenhagen (Orsted). In 2021, the group's revenue was DKK 77.7 billion (EUR
10.4 billion). Visit orsted.com or follow us on Facebook, LinkedIn,
Instagram, and Twitter.