Decades of Clean Energy Use Fuels GM's RE100 Commitment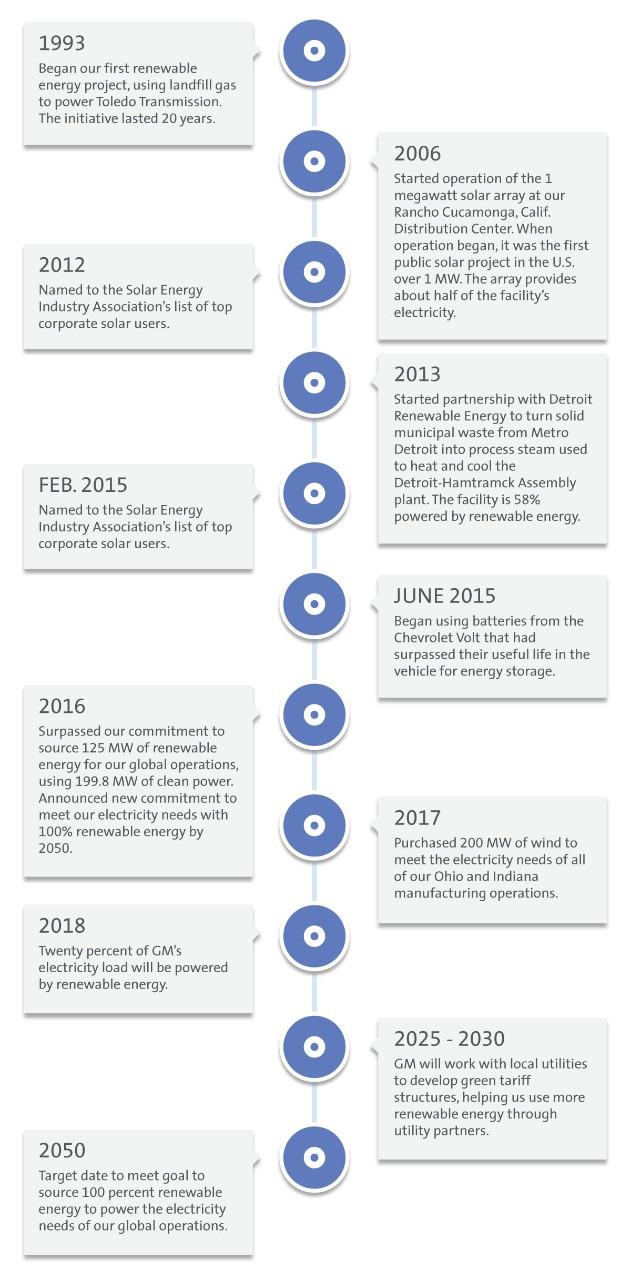 Decades of Clean Energy Use Fuels GM's RE100 Commitment
All of GM's Ohio and Indiana facilities – including the assembly plants that build the Chevrolet Cruze and Silverado and GMC Sierra light-duty pickup trucks – will meet 100 percent of their electricity needs through wind power. Once the turbines come online by the end of 2018, renewable energy will power 20 percent of GM's global electricity use.
While these new deals make a good dent in the company's goal to power all of its operations' electricity by 2050 with renewable energy, GM's clean-energy use has spanned decades with a portfolio also leveraging landfill gas and solar.
The company is on a mission to accelerate its progress and scale renewable energy use, helping to demonstrate community and business benefits along the way.
Scroll down for a look at the progress. These efforts have saved GM $80 million to date, reduce risk and energy costs in the long term, and helps provide cleaner air in the communities where GM operates.