Covia's Chardon Site: Proud To Support Community Safety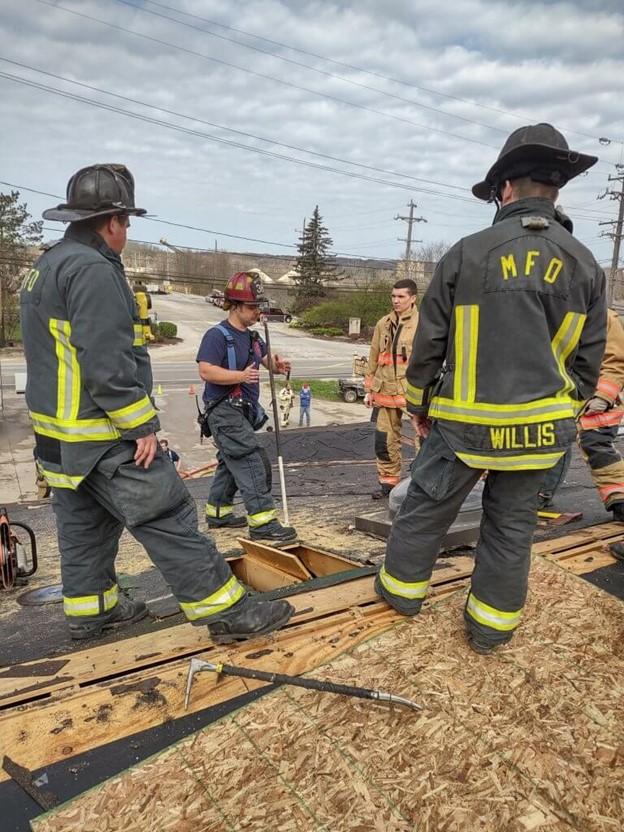 Firefighters participate in the live fire training. Photo Credit: Geauga County Maple Leaf
Covia's focus on Safety First extends beyond our Team Members and sites. We take pride in involving our communities, contractors, and customers in discussions about safety, gauging what safety practices are most important our stakeholders. Therefore, when our Chardon, Ohio facility learned about an opportunity to assist their local first responders with a special training opportunity, they were eager to get started. After collaborative planning, Covia was pleased to donate a property that was scheduled to be demolished to the Munson (OH) Township Fire Department. The Fire Department was able to use it for a "live burn"—a training exercise that gives firefighters a chance to practice with a burning structure.
National Fire Protection Association instructors led firefighters from all over Northeast Ohio in the live fire training. The training was staged over two full days in 2022. Leading up to the live training, Team Members worked with the Munson Township Fire Department for months preparing the building and planning for the two 12-hour days of training. In total, it took four months to ensure the structure could be used for the training safely and was in compliance with Ohio regulations.
Firefighting instructors came from as far away as Tennessee and New York when they learned about the event and more than 80 firefighters from around Northeast Ohio participated. "It was the most monumental fire training our township ever had," Munson Township Assistant Fire Chief Brian Gray told township trustees. "The training was second to none."
Visit https://www.coviacorp.com/esg/positive-social-impact/ to learn more about Safety & Health at Covia and how it is more than just a skill used at work – it is a habit that translates to every aspect of our Team Members' lives.