Corporations and Controversy: Deciding When and How to Take a Stand
Story Behind AdWeek's #1 Super Bowl Commercial – 84 Lumber's Border Wall Spot,'The Journey Begins' – Revealed at COMMIT!Forum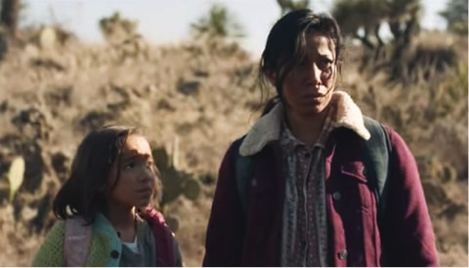 WASHINGTON, Sept. 6 – While President Donald Trump has withdrawn the threat of a government shutdown if Congress doesn't cooperate on construction of a border wall between the United States and Mexico, the issue remains a hot-button social topic business leaders are watching closely.
Steve Radick, vice president and director of public relations at Pittsburgh advertising agency Brunner, has a unique perspective on the subject when it comes to business impact. The agency produced 84 Lumber's controversial 2017 Super Bowl spot, "The Journey Begins," portraying a Mexican mother and daughter's dramatic migration odyssey through Mexico to a U.S. border wall that resembled Trump's proposed structure. AdWeek ranked the spot as the top Super Bowl commercial for 2017.
Radick will be among the presenters at the Oct. 11 kickoff panel of COMMIT!Forum's "Brands Taking Stands" event to discuss why and how companies choose to take a stand and what they stand up for. Joining Radick on the "Business Drivers of Brands Taking Stands" panel will be Alison DaSilva, executive vice president of Cone Communications, and Daryl Brewster, CEO of CECP – the CEO Force for Good, who will all share real-world lessons, informed by research and data, about the internal and external forces that influence decisions to take a stand on tough issues.
In his role as key creative and marketing strategist for Brunner, Radick will relate his experiences and insights with the "Business Drivers" panel about why the $2.1 billion Southwestern Pennsylvania lumber company chose to spend $16 million on the controversial Super Bowl spot, and how 84 Lumber's decision and message has influenced employee engagement, brand reputation and business performance.
During the two-day COMMIT!Forum event, attendees also will have the opportunity to learn about:
prioritizing corporate social responsibility goals
combining sustainability and profitability in business
managing brand reputation in changing environments
recruiting and retaining sustainable and diverse talent
embedding social responsibility into business strategy
creating authentic corporate messaging
measuring United Nations Sustainable Development Goals
COMMIT!Forum will be held Oct. 11-12 at the MGM National Harbor, just outside Washington, D.C. Event participants will have a unique opportunity to learn and network at panel discussions, interviews, breakout sessions, and roundtable discussions, and be part of the Responsible CEO of the Year Award and Lifetime Achievement Award ceremonies recognizing CEOs who have put themselves at personal and professional risk to deliver on their corporate responsibility promises.
About COMMIT!Forum
COMMIT!Forum (http://www.commitforum.com) is an annual gathering of corporate responsibility and sustainability practitioners with emphasis on networking, case studies, new research and compelling presentations from companies committed to making progress against an ambitious environmental, social and governance (ESG) agenda. The event is produced by the Corporate Responsibility Association and CR Magazine.
CONTACT: Dave Armon of the Corporate Responsibility Board, +1.802.444.0177 or darmon@crboard.com