Continuing to #DoGood through "Operation Double Helpings"
Continuing to #DoGood through "Operation Double Helpings"
by Mark Herrmann VP, Fundamentals & Structuring at NRG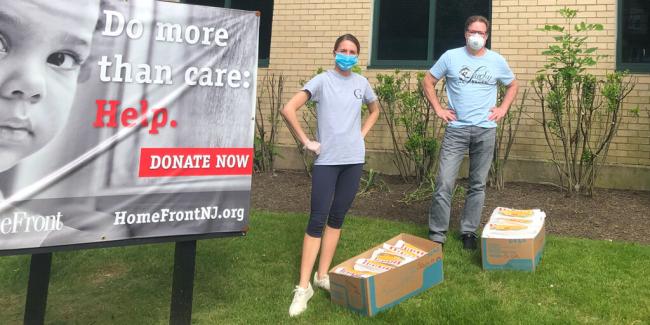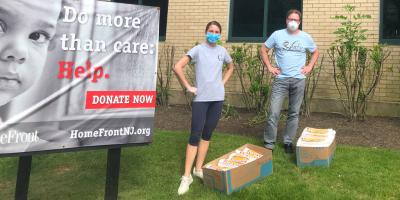 Monday, June 29, 2020 - 3:00pm
At NRG, we are driven to be active members of our communities. Many of us, both individually and collectively, give our support, our time, and our resources to nonprofit organizations dedicated to helping vulnerable members of our community. This need to help has only been heightened as we begin to understand the breadth of COVID-19.
As we realized the impact this public health crisis was having locally, members of the Commercial Operations team felt a growing need to contribute. We knew that so many in our own community — just a few miles from our headquarters in Princeton, NJ — were struggling, whether directly from the illness or from the resulting economic fallout.
While we wanted to help, we also knew the pandemic had put up barriers. Many organizations were not doing the same work or were limiting outside assistance due to COVID-19. With these thoughts top of mind, we asked; "Who needs help? Who can we reach out to? How can we make a real difference?"
One answer was HomeFront, a nonprofit organization whose mission is to end homelessness in Central New Jersey by harnessing the caring, resources, and expertise of the community. HomeFront has many initiatives, including over 30 programs dedicated to alleviating the immediate pains of homelessness, helping individuals and families to become self-sufficient, and empowering the homeless to advocate for themselves.
In response to COVID-19, the nonprofit — like many others — saw a tremendous increase in the level of need and had to reimagine ways to serve those who were relying on their help and aid. The solution HomeFront devised was a new program called "Operation Double Helpings," centered on two communities vulnerable to the economic effects of COVID-19 — people who are homeless/home insecure, and employees of small local restaurants.
My first phone call with Connie Mercer, Homefront's founder and CEO, was illuminating. Upon learning how the organization was working to feed and support displaced families in five local motels — given that their own facilities were closed due to COVID-19 restrictions — we knew we needed to get involved.
Along with my wife, my team and I committed to funding 120 meals each week. This included the coordination and ordering of these meals, and delivering them with the hope that we would positively impact those in need and give the initiative a chance to grow. 
Our partnership with HomeFront and our efforts to help "Operation Double Helpings" have been successful. Since its start a little over a month ago, the program has grown to include the delivery of over 280 meals per week, plus groceries, and has been critical in supporting and feeding those in need. Community members have stacked hands and worked hard to expand the program's reach on several fronts, including:
Being a part of this initiative has been a truly impactful experience for those of us lending a helping hand. In our effort to make a significant impact in others' lives at this critical time, our community has found a way to face this current situation head-on and, in doing so, has achieved an unexpected result. We have found a way, with the help and expertise of HomeFront, to remain connected to each other, to remain compassionate, and to give even in the face of adversity. 
However, "Operation Double Helpings" still has room to grow and a need for more people to help. I invite you to join an initiative that is working together to support our neighbors. Whether you wish to donate or learn more about volunteering, visit HomeFront's website and learn how you can contribute.
I look forward to seeing you as my team and I continue to lend a helping hand.
Sincerely,
Mark Herrmann
VP, Fundamentals & Structuring