Consumers Energy Helps Close the Gap in Heating Costs During Harsh Michigan Winters
By Whitney Skeans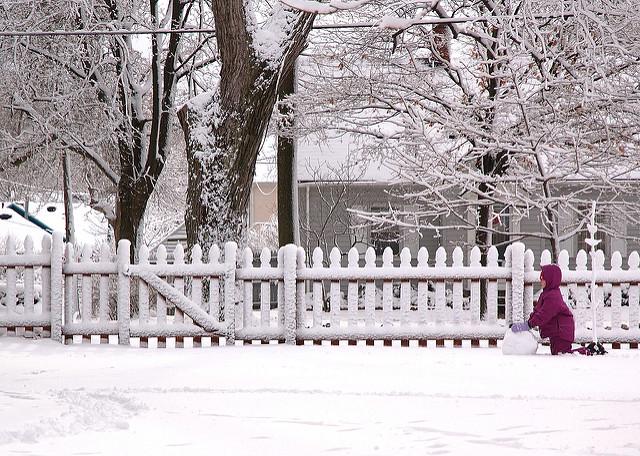 Cold Michigan winters may be picturesque, but they can take a toll on families' budgets.
Originally published on TriplePundit
This article series is sponsored by Consumers Energy and went through our normal editorial review process. 
Each winter in Michigan, the question we all ask ourselves is: How cold will it get this year?
For most, the question is simple enough – check the Farmer's Almanac, tune into the weather forecast, ask a few friends or co-workers what they've heard. And, if "colder" is the reply, we may decide to don that fluffy wool sweater, turn up the thermostat, make a pot of soup, or throw a log on the fireplace at home.
For some, colder weather means something far more urgent. Can I afford my energy bill? Will I be able to keep my heat?
Our state's economy is as strong as it's been in a while, but the struggles we hear from some of our customers don't go away. Families are still stung financially by job losses or medical bills, or any number of challenges that may leave people choosing between their energy bill and other necessities each month. It's a juggling act of responding to multiple, often competing needs -- which crisis to address first, which bill to pay, which need to forfeit.
That's why it is critical for people in times of difficulty to understand that help is available. Consumers Energy is working to connect people facing hardship with nonprofit organizations in communities across Michigan. Recently, the state awarded nearly $90 million from the Michigan Energy Assistance Program (MEAP) to agencies to help with heating costs through this month and the rest of the winter.
Help is available today for anyone who has fallen behind and whose income qualifies. Many people who have difficulty with their energy bill may wait for a shut-off notice before reaching out for aid. With the health and safety of customers as its first priority, Consumers Energy wants to help prevent crisis. Customers do not have to wait for a shut-off notice to qualify for energy bill assistance. Getting help early is the best way to stay safe and in control.
Consumers Energy encourages anyone who is seeking help, wherever they live in Michigan, to start by dialing 2-1-1, a free service that can refer people to local assistance programs, or to visit www.ConsumersEnergy.com/assistance. Resource specialists at 2-1-1 are available 24-7 for free, confidential conversations to connect people with programs that can help with bills and support a path to self-sufficiency.
In addition to outside help, people might realize they can take steps on their own to lower their energy bill. These steps can be as simple as lowering the setting on their home thermostat, clearing vents of furniture and rugs, or being sure to fill cracks around doors and windows that let cold air inside on winter's coldest days. Get this advice and more at www.ConsumersEnergy.com/coldweather.
Finally, this winter it's essential that everyone consider safety first. We encourage people who use space heaters, generators or other means of heating their homes to be sure to read all directions and exercise caution. Avoid leaving heating units unattended, ensure they are adequately ventilated, and take all other appropriate safety measures.
This fall saw some unusually mild weather in Michigan, but there's no doubt that winter has arrived! And, it's probably here to stay for a while. Michigan residents need to know help is available right now. Consumers Energy and many friends among Michigan's nonprofit agency networks are working to keep the lights and heat on for those who need it most.
Whitney Skeans is customer assistance manager for Consumers Energy.