Congrats to the 2017 Best Economic Empowerment Program Finalists!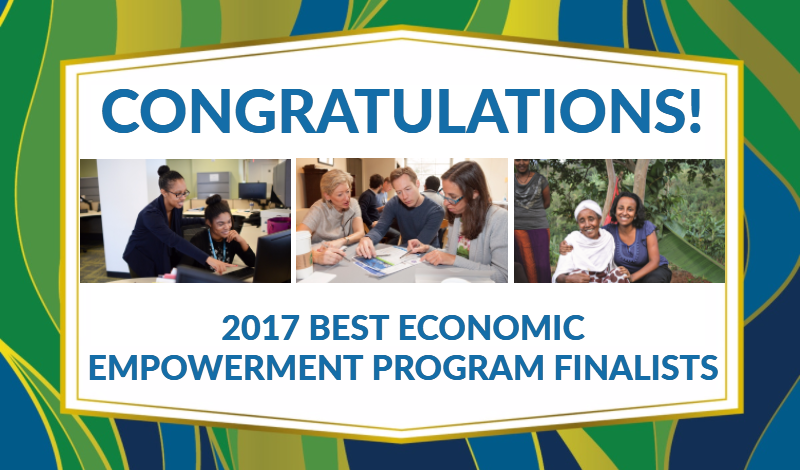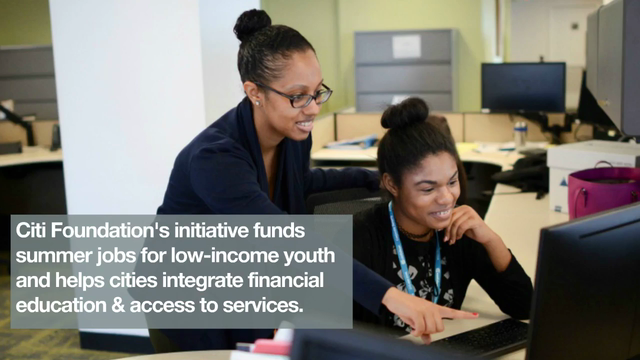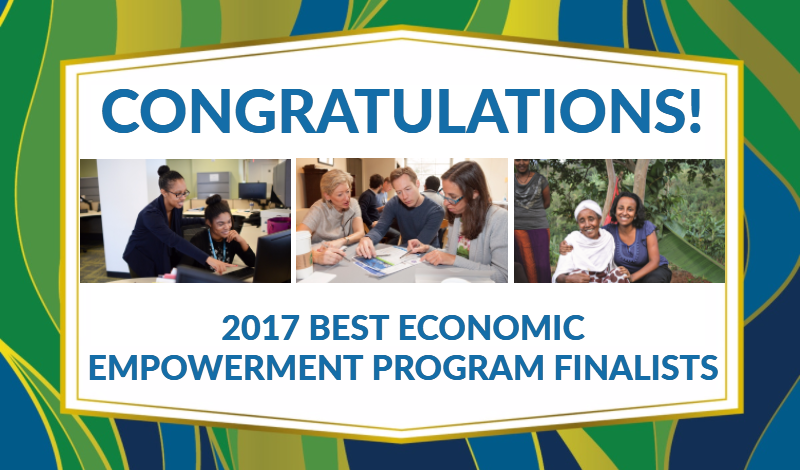 Congratulations to the 2017 Best Economic Empowerment Program Finalists! 
The Best Economic Empowerment Program Corporate Citizenship Award recognizes businesses and chambers that create economic opportunity for people and communities around the world. Read on to learn more about the significant, positive impacts these businesses have had in communities, locally and globally.
Learn more about their programs and join us at the 2017 Corporate Citizenship Conference and Awards on November 14-15 to see who wins!
Citi Foundation
The Citi Foundation's Summer Jobs Connect initiative seeks to teach youth 21st century workplace skills, as well as essential financial education. Working with the Cities for Financial Empowerment Fund,
Summer Jobs Connect directly funds summer jobs for low-income youth and help cities integrate financial education and access to main stream financial services into municipal Summer Youth Employment Programs.
Since 2014, the Citi Foundation has invested more than $13 million into Summer Jobs Connect and has directly supported over 6,200 summer jobs for youth across the country. With the support of financial empowerment coaches, 8,000 youth opened bank accounts, 27,023 enrolled in direct deposit for their paychecks, and they saved over $9 million.
Through the Citi Foundation's leadership, today's young people are on their way to becoming the most employable generation yet. 
JPMorgan Chase & Co.
More than half of Americans struggle with their financial health. As the largest financial institution in the United States, JPMorgan Chase (JPMC) is uniquely positioned to tackle this issue by leveraging its data, networks and expertise.
Partnering with the Center for Financial Services Innovation, JPMC launched the Financial Solutions Lab, or FinLab, a 5-year initiative to support the development of technology-based products that improve the financial health of American consumers.
The program provides participants with capital and customized technical assistance from CFSI, JPMorgan Chase and a diverse community of experts. The FinLab winners also receive mentorship and direct access to employees who volunteer their professional skills to address organizational challenges and bring their solutions to scale. The 18 organizations supported by the FinLab so far have cumulatively grown to help more than 1.4 million Americans improve their financial health.  
Nestlè Nespresso
Today, as many as 75% of the 3 million farmers in East Africa live in poverty because they lack awareness to the sustainable farming techniques and value chains necessary to compete in the global market.
Nespresso created the AAA Sustainable Quality Program to help farmers in Ethiopia and Kenya produce better coffee, earn higher incomes, and protect the local environment.
An integral component of the AAA Sustainable Quality Program is education. At the AAA Academy, Nespresso employees provided farmers with hands-on training and techniques to increase the production and quality of their crops, record keeping, and financial planning. The AAA Academy also taught wet mill managers strategies to make their enterprises more sustainable.
Since 2013, 30,000 farmers have received training from the AAA Academy, and 11,460 metric tons of quality green coffee has been processed with the sustainable farming and processing practices.
Learn more about the 2017 Citizens Finalists for Best Economic Empowerment Program here.