Companies of All Different Sizes Use the LBG Model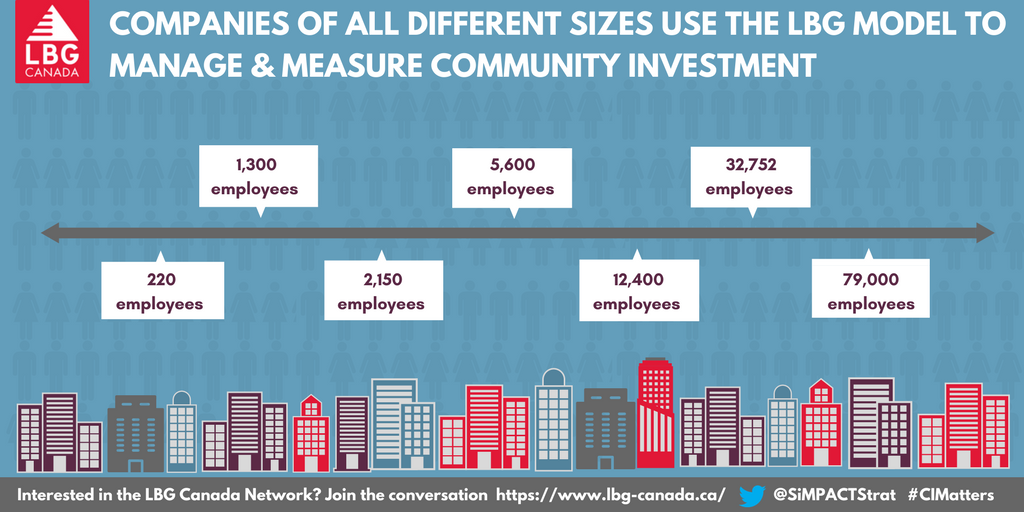 Companies of All Different Sizes Use The LBG Model
Companies of all different sizes use the LBG Model to manage and measure community investment. 
Do you see your company size represented? Interested in LBG Canada? We want to hear from you!
-30-
About LBG Canada
LBG Canada is a network of corporate community investment professionals from many of Canada's leading companies, who work together to apply, develop and enhance the use of the LBG Model and measurement framework in Canada. Participation in LBG Canada encourages companies to focus on strategy, measurement and reporting to demonstrate the business value achieved through investment in community. LBG Canada is facilitated by SiMPACT Strategy Group.