Colleges Nationwide Seek RecycleMania 2018 Championship
Last Chance to Register as Hundreds of Colleges and Universities Join Annual Competition; Recycling Program Heightens Stakes with New 'Food Organics' and 'Most Improved' Categories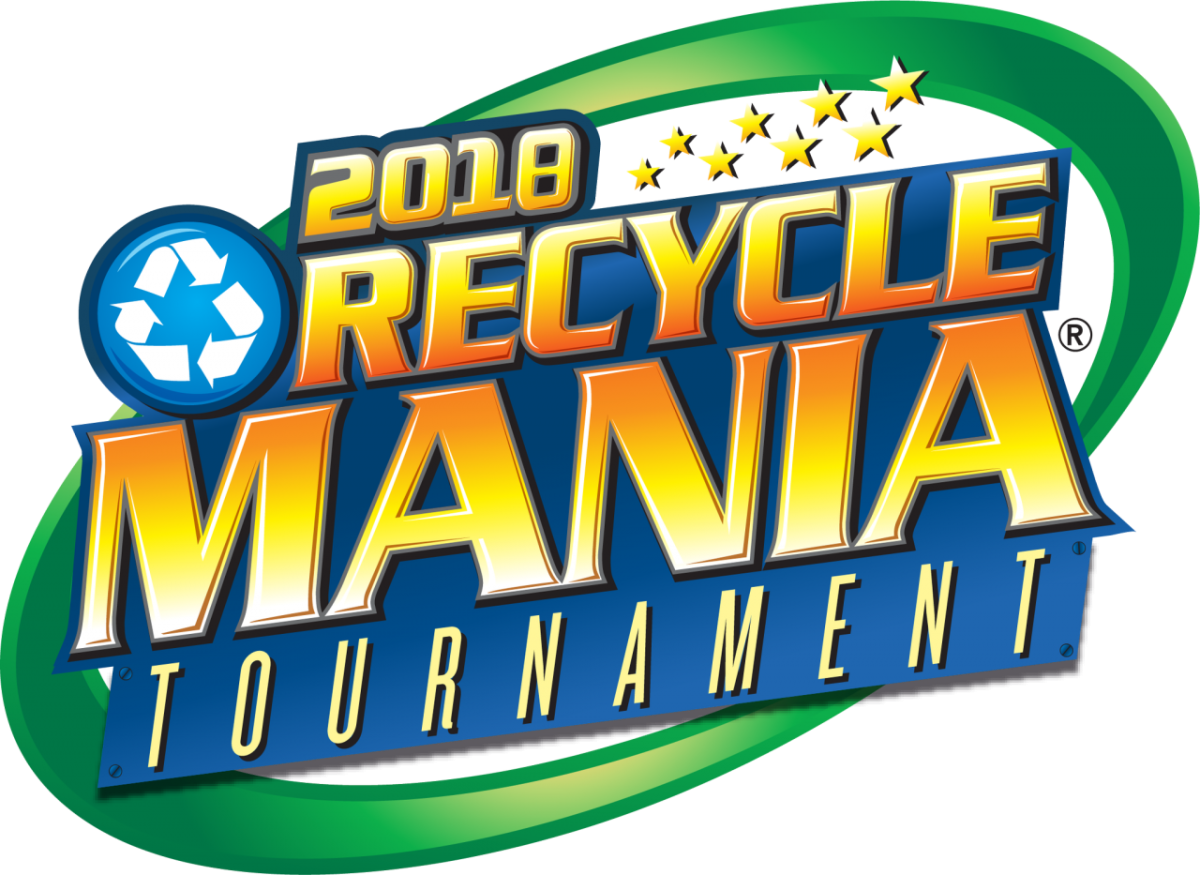 STAMFORD, Conn., January 25, 2018 /3BL Media/ - RecycleMania, the premier collegiate recycling competition managed by national nonprofit Keep America Beautiful, is back for its 18th year as college and university campuses across the country compete to see who will claim the championship title in the fight to reduce, reuse, recycle and compost the most on campus. Registration for the 2018 RecycleMania competition will close on Friday, Feb. 2. RecycleMania will begin on Sunday, Feb. 4, with the campus competition running for eight weeks, concluding on Saturday, March 31.
This year, an estimated 325 public and private colleges and universities of all sizes, including the University of Florida, Stanford University, Michigan State University and Cornell University, are primed to compete. Schools will go head-to-head in several categories based on the weight of recyclables, food organics and waste collected. Schools report their numbers each week and the regularly updated rankings are used to rally students and staff with promotional activities, displays and other outreach efforts. Students, faculty, staff and other "RecycleManiacs" can monitor the competition via the online scoreboard at http://recyclemania.org.  
"We are thrilled to kick off the 18th year of the RecycleMania competition," said RecycleMania, Inc. President Stacy Wheeler. "Our team is constantly looking for ways to enhance the competition, such as the Most Improved category we added this year.  RecycleMania strives to be an invaluable resource for colleges and universities to influence recycling and zero waste behavior with students and staff on campuses of all sizes."
New to the 2018 competition are the revamped 'Food Organics' and 'Most Improved' categories, along with Carnegie Classification Results Display, which allows participating schools to view their results compared to other schools grouped with similar characteristics.
"Keep America Beautiful believes today's college students are our next generation of recycling leaders and community stewards, which is why we are dedicated to educating individuals about what and how to recycle at home, at school, at work and on-the-go," said Brenda Pulley, senior vice president, recycling, Keep America Beautiful. "RecycleMania is an engaging way to encourage students to learn more about recycling and to play an active role in spreading the recycling message to their peers, family and friends."  
Last year's RecycleMania national winners included:
Diversion (Grand Champion): Loyola Marymount University, Los Angeles, California
Per Capita Classic: Rhode Island School of Design, Providence, Rhode Island
RecycleMania is made possible with the generous sponsorship support of Rubbermaid® Commercial Products, with comprehensive program management by Keep America Beautiful. To support participating colleges in the 2018 competition, Rubbermaid Commercial Product's Recycling Solutions Vehicle is touring interested campuses across the country, conducting waste audits to show where improvements can be made to recycling efforts.
"Rubbermaid Commercial Products is excited to continue our sponsorship with Keep America Beautiful," said Anna Whitton, vice president of brand marketing for Rubbermaid Commercial Products. "The partnership is rooted in a shared passion for recycling and waste reduction. We look forward to continuing our cross-country education efforts on the RecycleMania tour and creating meaningful conversation around sustainability."
Since RecycleMania launched in 2001, millions of students from more than 1,000 colleges and universities have recycled and composted approximately 755 million pounds of material during the competition. Together, participants have prevented the release of nearly 1.1 million metric tons of carbon dioxide equivalent, which is comparable to removing 7 million passenger vehicles from the road for one year.
RecycleMania partners include the College and University Recycling Coalition (CURC), Keep America Beautiful, National Wildlife Federation and SaveTheFood.com.
A complete list of participants can be found at Recyclemania.org. Contact information for specific campuses is available to news media by calling 843.278.7686 or emailing helpline@recyclemaniacs.org.
About RecycleMania
The RecycleMania program is governed by a nonprofit 501(c)(3) organization, RecycleMania, Inc., which is made up of a board of directors who are recycling and sustainability managers from participating universities. For complete details, visit RecycleMania.org.
About Keep America Beautiful
Keep America Beautiful, the nation's iconic community improvement nonprofit organization, inspires and educates people to take action every day to improve and beautify their community environment. Celebrating its 65th Anniversary in 2018, Keep America Beautiful strives to End Littering, Improve Recycling and Beautify America's Communities. We believe everyone has a right to live in a clean, green and beautiful community, and shares a responsibility to contribute to that vision.
 
Behavior change – steeped in education, research and behavioral science – is the cornerstone of Keep America Beautiful. We empower generations of community and environmental stewards with volunteer programs, hands-on experiences, educational curricula, practical advice and other resources. The organization is driven by the work and passion of more than 600 Keep America Beautiful affiliates, millions of volunteers, and the collaborative support of corporate partners, social and civic service organizations, academia, municipalities, elected officials, and individuals. Join us on Facebook, Instagram, Twitter and YouTube. Donate and take action at kab.org.
###