CITGO Lemont Refinery Brings Bess the Book Bus to Lemont School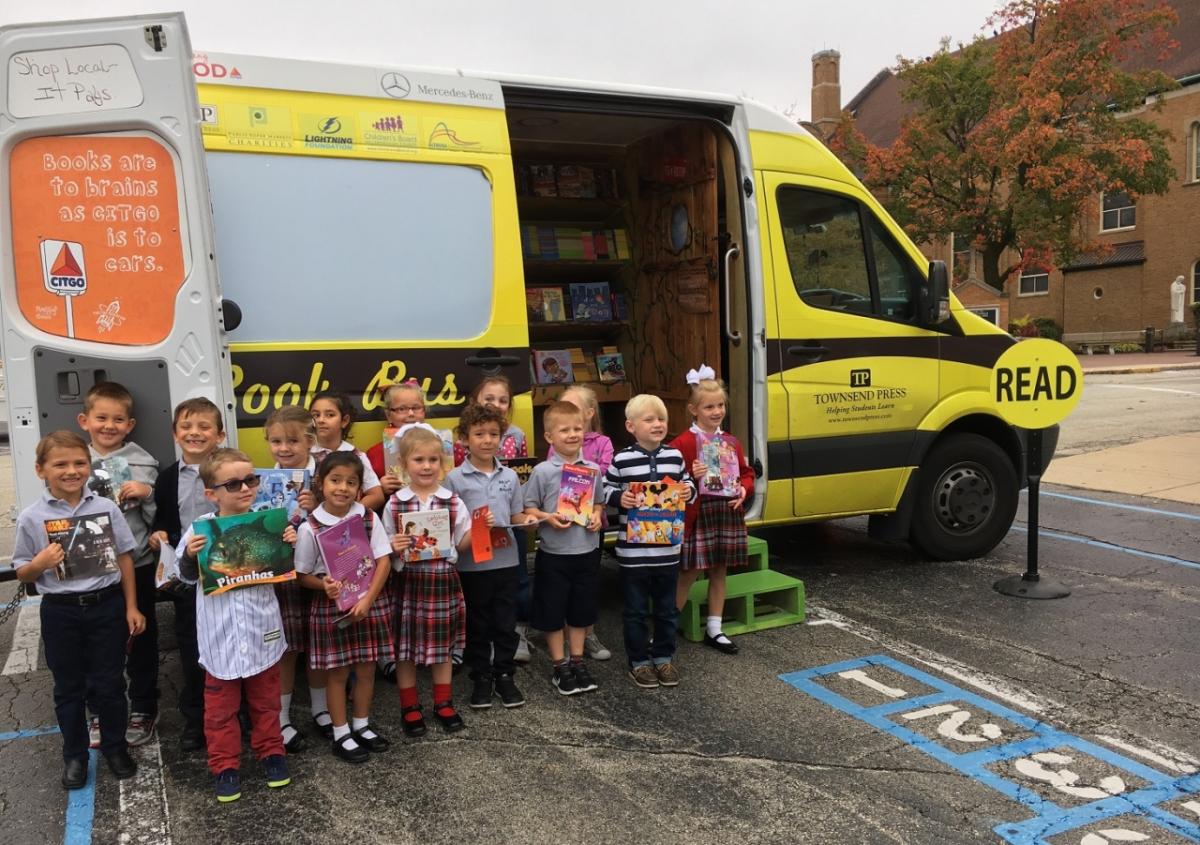 CITGO Lemont Refinery and Bess the Book Bus bring books to local students at St. Cyril and Methodius School.
LEMONT, Ill., November 21, 2017 /3BL Media/- The CITGO Lemont Refinery and mobile literacy outreach program, Bess the Book Bus, brought the joy of reading to local students at St. Cyril and Methodius School in Lemont during the month of October. 
Approximately 105 books were distributed to St. Cyril and Methodius School students. Students were able to pick out their very own book to take home and then enjoyed participating in an interactive and hands-on drum circle hosted by Bess the Book Bus Partner, Giving Tree Music.
CITGO believes in the power of education, and is committed to nurturing the ongoing learning experiences that fuel the knowledge our communities – equipping the workforce for the future. A committed sponsor of Bess the Book Bus since 2009, CITGO has supported the bus as it's travelled to 48 states to distribute more than 600,000 new books.
"Through our Fueling Education initiative, CITGO supports organizations like Bess the Book Bus because igniting a love for reading at a young age has a lasting impact," said Jim Cristman, Vice President and General Manager of the CITGO Lemont Refinery.
About the CITGO Lemont Refinery
For over 90 years, CITGO Lemont Refinery has employed more than 750 Chicago area residents on a full-time and contract basis in support of the local economy. In addition to producing high quality fuels for a large portion of the network of nearly 5,500 independently and locally-owned CITGO stations across the country, Lemont Refinery employees also make a major positive impact on the community. Each year, more than 2,500 volunteer hours and thousands of dollars are given in support of community programs such as Muscular Dystrophy Association, United Way and a variety of environmental and preservation programs. Operations at the Lemont Refinery began in 1925 with a major expansion, doubling the facility, in 1933. Over the years, new units were added to meet the demand for a better quality of gas for automobiles, aviation fuel for WWII, and the production of asphalt. For more information, visit www.citgorefining.com/Lemont.
About CITGO
CITGO, based in Houston, is a refiner, transporter and marketer of transportation fuels, lubricants, petrochemicals and other industrial products. The company is owned by CITGO Holding, Inc., an indirect wholly owned subsidiary of Petróleos de Venezuela, S.A., the national oil company of the Bolivarian Republic of Venezuela. For more information, visit www.CITGO.com.