CITGO Continues Restoration Work in Lemont Quarries
CITGO Continues Restoration Work in Lemont Quarries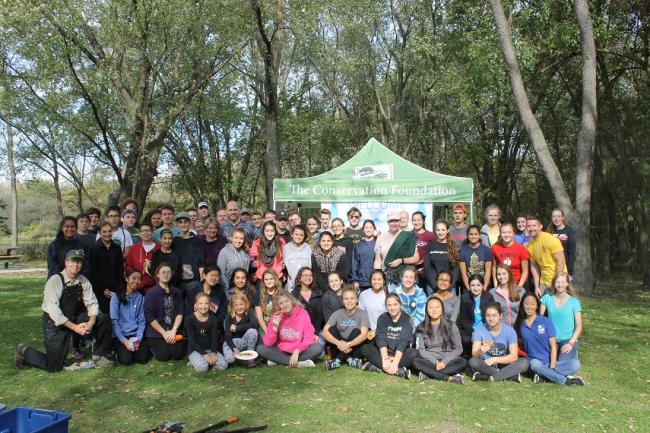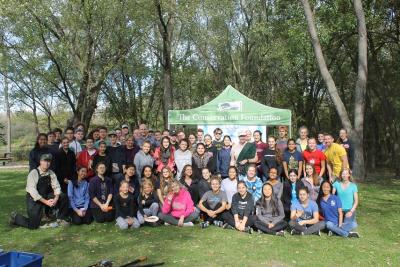 Thursday, December 14, 2017 - 10:30am
LEMONT, Ill., December 14, 2017 /3BL Media/ - The CITGO Lemont Refinery, in partnership with The Conservation Foundation and the Village of Lemont, continued their environmental restoration project in the Heritage Quarries Recreation Area (HQRA) this past October. Volunteers worked together to remove invasive plant species in visible areas by trimming trees and removing invasive brush.
 
Located just half a mile east of downtown Lemont, the HQRA is situated among thousands of acres of forest preserves, including more than 65 miles of hiking and biking trails, as well as access to fishing and boating along the I & M Canal and the Consumers, Great Lakes and Icebox Quarries. The ecological restoration of the HQRA allows Illinois residents to continue enjoying the recreational grounds, and gives Lemont High School teachers and students the opportunity to explore the quarries through class projects.
 
Founded in 1972, The Conservation Foundation is one of the region's oldest and largest nonprofit land and watershed conservation organizations dedicated to preserving and restoring open space, protecting rivers and watersheds and promoting stewardship of the environment in northeastern Illinois.
 
"The HQRA project is a great example of the kind of community-based conservation work that we do. Through CITGO's support, the area looks and feels better than it did before. And this work couldn't be done without strong partnerships – the volunteers have worked hard to make it a better place," said Dan Lobbes, The Conservation Foundation Director of Land Protection.
 
According to Jim Cristman, Vice President and General Manager of the CITGO Lemont Refinery, CITGO is dedicated to preserving natural habitats, which is why the Lemont Refinery has been funding semiannual projects within the HQRA since fall of 2014. As part of its "Caring for Our Environment" initiative, CITGO Lemont launched a restoration project in the Heritage Quarries Recreation Area (HRQA) in 2014 with the goal of restoring the natural habitat so that residents could continue to enjoy the recreational grounds. Volunteers continue to come together every fall to trim trees and remove invasive brush, and then revisit again in the spring to plant native seeds, trees, and plugs.
 
"CITGO Lemont is privileged to help steward treasurable natural habitats in the communities where we operate like the Heritage Quarries Recreation Area. It has been rewarding, both for our refinery volunteers and community residents to watch the restoration work over the years. People are once again enjoying all that the HQRA has to offer," Cristman said.
About the CITGO Lemont Refinery
For over 90 years, CITGO Lemont Refinery has employed more than 750 Chicago area residents on a full-time and contract basis in support of the local economy. In addition to producing high quality fuels for a large portion of the network of nearly 5,300 independently and locally-owned CITGO stations in 29 states and the District of Columbia, Lemont Refinery employees also make a major positive impact on the community. Each year, more than 2,500 volunteer hours and thousands of dollars are given in support of community programs such as Muscular Dystrophy Association, United Way and a variety of environmental and preservation programs. Operations at the Lemont Refinery began in 1925 with a major expansion, doubling the facility, in 1933. Over the years, new units were added to meet the demand for a better quality of gas for automobiles, aviation fuel for WWII, and the production of asphalt. For more information, visit www.citgorefining.com/Lemont. 
 
About CITGO
CITGO, based in Houston, is a refiner, transporter and marketer of transportation fuels, lubricants, petrochemicals and other industrial products. The company is owned by CITGO Holding, Inc., an indirect wholly owned subsidiary of Petróleos de Venezuela, S.A., the national oil company of the Bolivarian Republic of Venezuela. For more information, visit www.CITGO.com.