In Central Indiana, KeyBank Teammates Step Up To Help Their Community on Neighbors Make the Difference Day
In Central Indiana, KeyBank Teammates Step Up To Help Their Community on Neighbors Make the Difference Day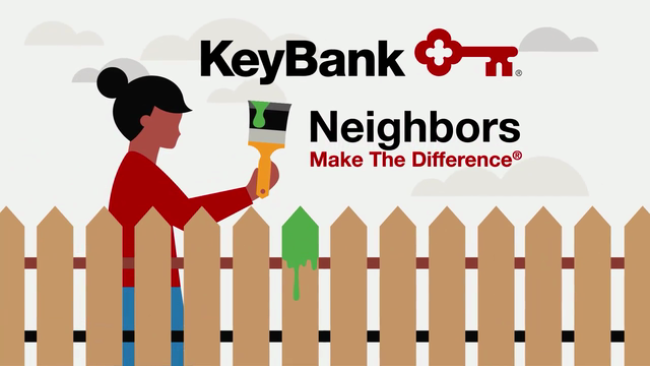 Thursday, July 14, 2022 - 9:00am
On Tuesday June 7, 2022, KeyBank teammates in Central Indiana took time out of their workday to serve their community and volunteer during Neighbors Make the Difference Day. It's an annual day of service on which thousands of KeyBank employees across the country contribute their time and talents to local nonprofit organizations to give back to the places they call home.
See how KeyBank teammates in Central Indiana made a difference by cleaning up a park and handing out food on Neighbors Make the Difference Day. Watch the video here.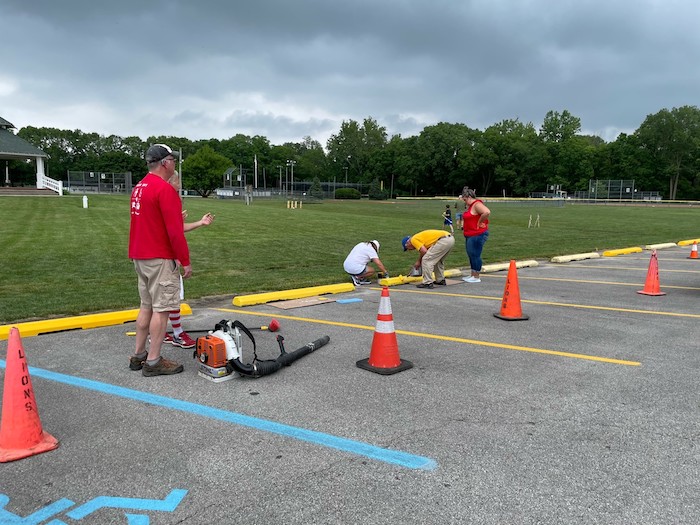 Neighbors Make the Difference Day began in 1991, when a group of Alaska employees volunteered for service projects and gave the day its title. By 1993, the idea had swept across many of the communities Key serves and became an official day of employee volunteerism. It is now the hallmark of Key's commitment to its communities and a leading corporate volunteerism effort in America.
"It's heartwarming," said Abi McLaughlin, Enterprise Payments Advisor at KeyBank. She's one of many teammates who volunteered in the region on Neighbors Make the Difference Day. "COVID put things on hold for a bit, so it's nice to be out here helping the community and see everybody together and getting it all done."
Throughout Central Indiana, KeyBank teammates shared their time and talent with several community organizations and projects, including the Zionsville Lions Club and Gleaners Food Bank of Indiana, Inc. They helped paint and clean up Lions Park in Zionsville and also distributed hundreds of food items to families in Indianapolis at a distribution site run by Gleaners.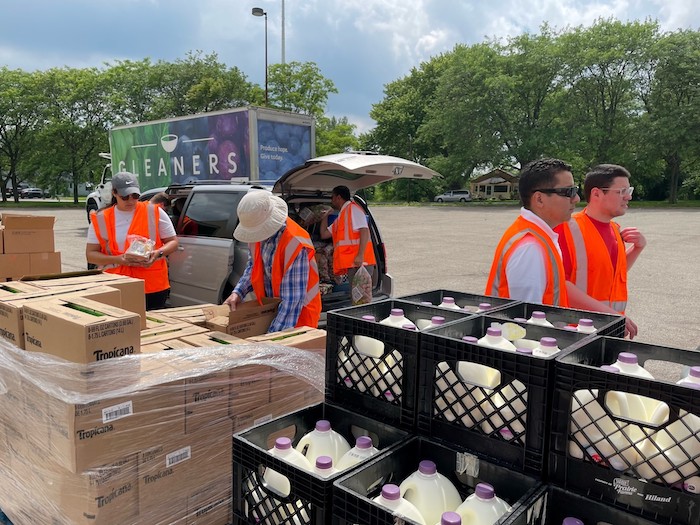 "You're seeing people here coming in need, looking for food. Hunger is a big issue in our country these days and our community is no different," said KeyBank Central Indiana Market President Juan Gonzalez, who helped give food to families at Gleaners. "To see our teammates here together not only helping each other but working as a team, at KeyBank, we say we are part of the community and we are here representing that today."