Celebrate Main Streets This Weekend!
By Timothy J. McClimon, President, American Express Foundation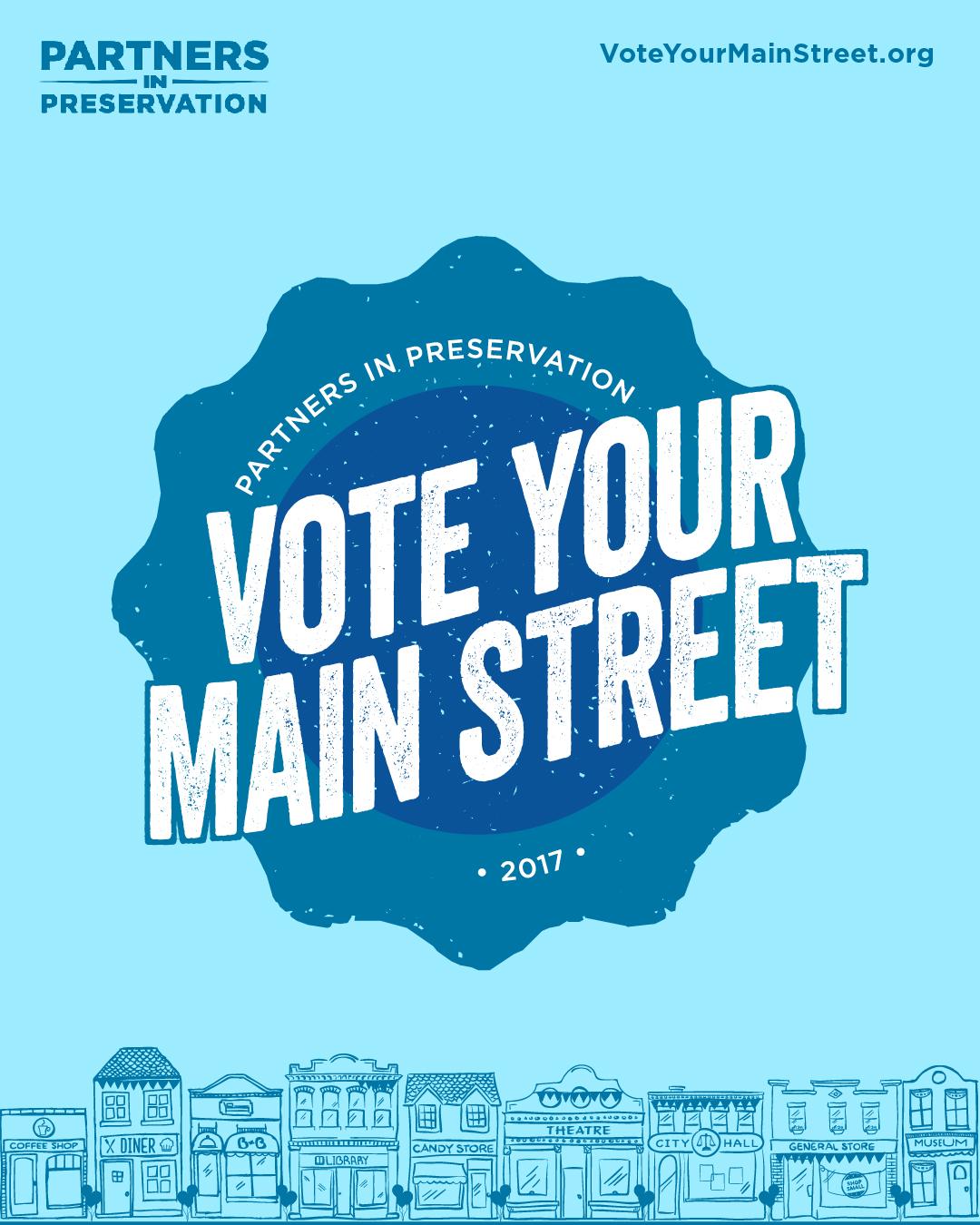 Vote daily for your favorite Main Street through October 31 at VoteYourMainStreet.org, to unlock $2 million of historic preservation funding.
American Express has long advocated for historic preservation and small businesses, engaging the public in activities that help commercial corridors thrive.
To bring these two passions together, we recently announced the launch of Partners in Preservation: Main Streets (PIP), a national community-based partnership between American Express and the National Trust for Historic Preservation, in collaboration with Main Street America, to raise awareness of the importance of preserving historic places and their role in sustaining local communities.
According to a recent Morning Consult study1, Americans consider main streets to be a significant driver of local economies:
Four-in-five (84 percent) say main streets are important to the neighborhood's economic success;
Two-thirds seek out historic Main Street districts when traveling (63 percent) or shopping and dining (71 percent); and
Among those in leadership positions at small businesses2, two-thirds say that main streets play a factor in their companies' success (65 percent).
To further connect consumers and businesses with the main streets they love, we will host a PIP Open House Weekend between October 7 and 9, sponsored by our long-time co-brand partner Delta Air Lines. Participating main streets will host events featuring family-friendly activities ranging from block parties and live music, to walking tours and art exhibits. The public will also have the opportunity to learn about PIP, the districts' histories, and the importance of Main Street restoration efforts.
We hope you and your family will opt to visit your Main Street this weekend. Most importantly, we encourage you to get online and vote daily for your favorite through October 31 at VoteYourMainStreet.org, to unlock $2 million of historic preservation funding.
By supporting local businesses and protecting your Main Street's past, you can help secure its future.
For more information please visit VoteYourMainStreet.org/OpenHouse and be sure to share your PIP Open House Weekend experiences on social media using #VoteYourMainStreet.
If you have a question or comment, please follow me on Twitter at @timmcclimon and start a conversation there. Thanks for reading and sharing this blog posting with friends and colleagues.
1 Morning Consult conducted an online survey of 2,201 adults from September 12-15, 2017. Results from the full survey have a margin of error of +/- 2%. 
2 At the manager-level or above at a business with fewer than 500 employees.