Catalyzing Progress for Gender Parity through Global Health Partnerships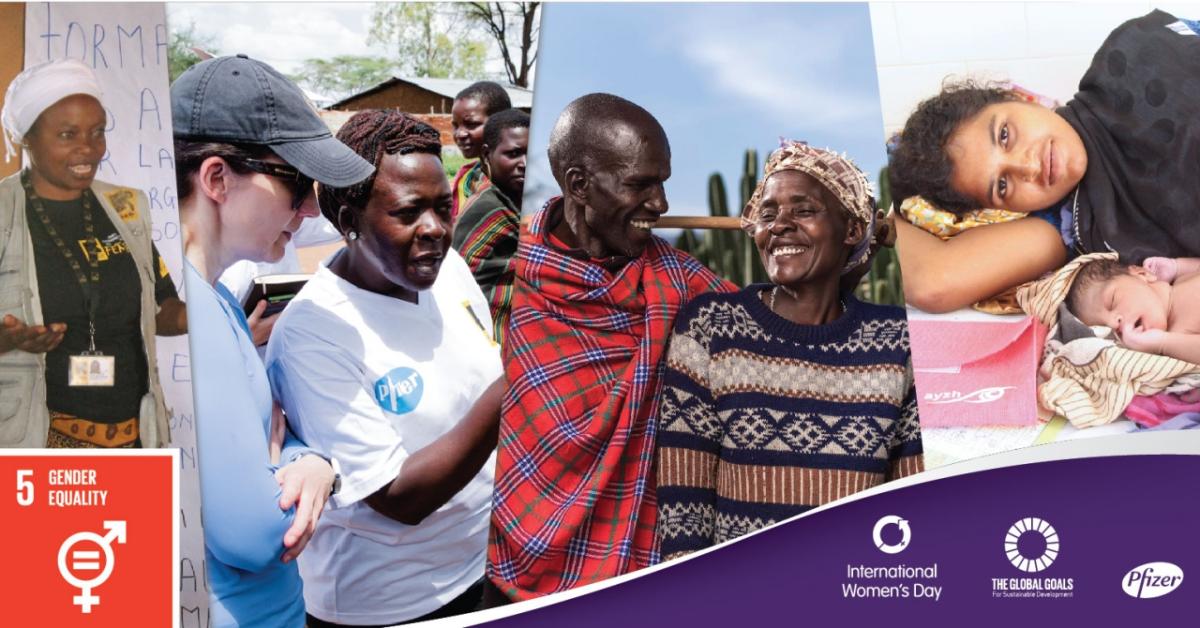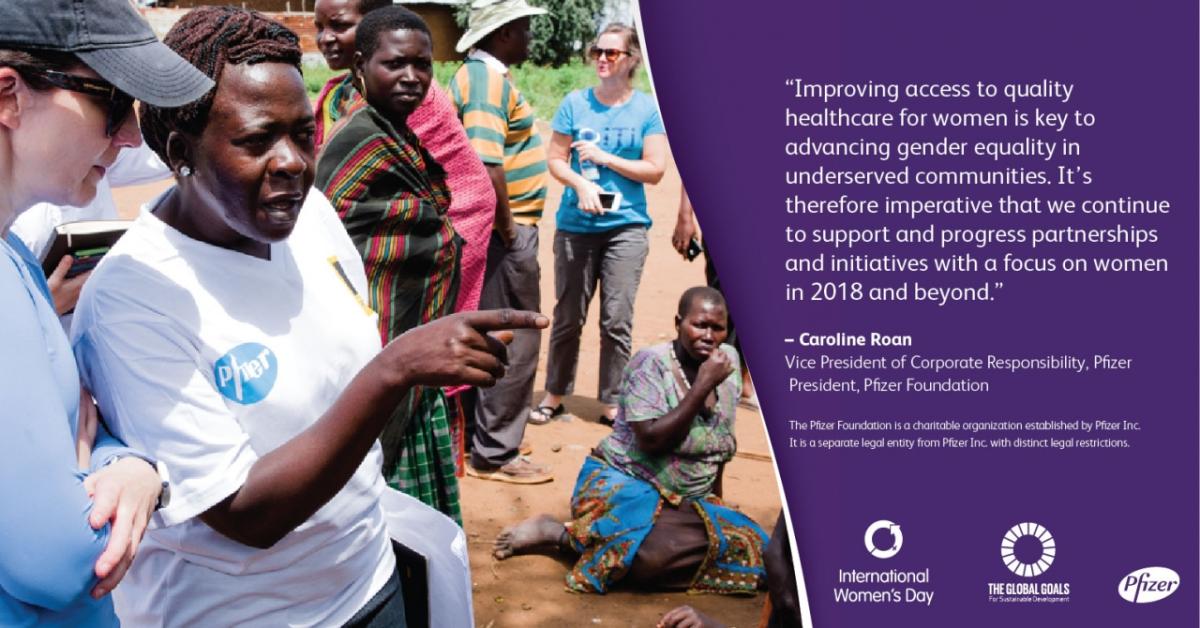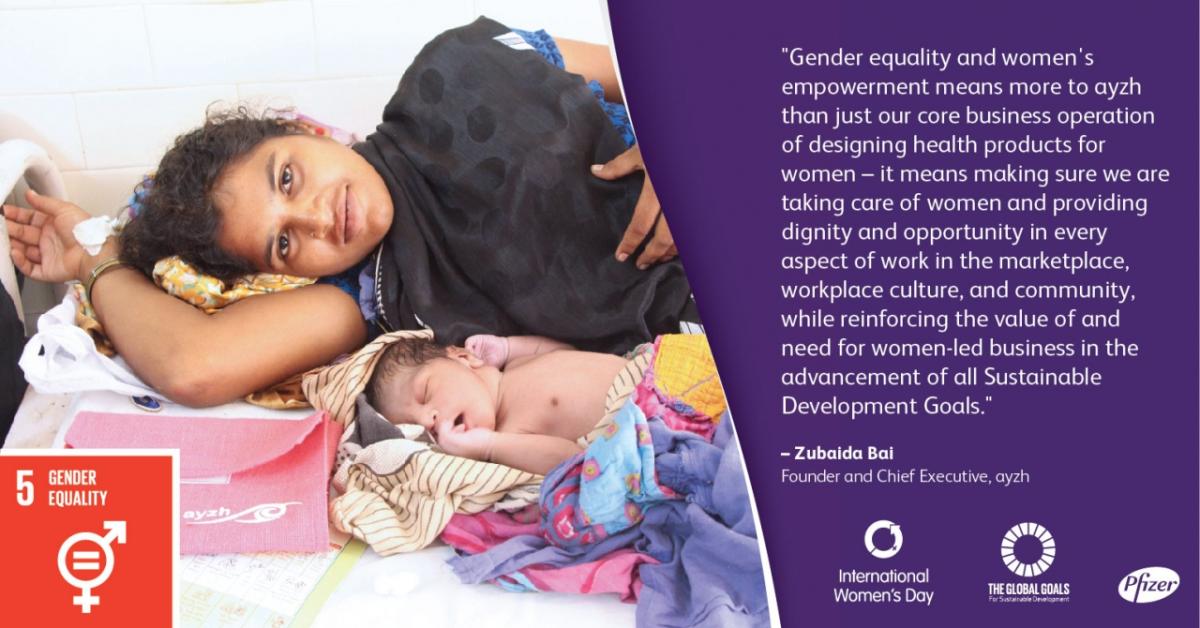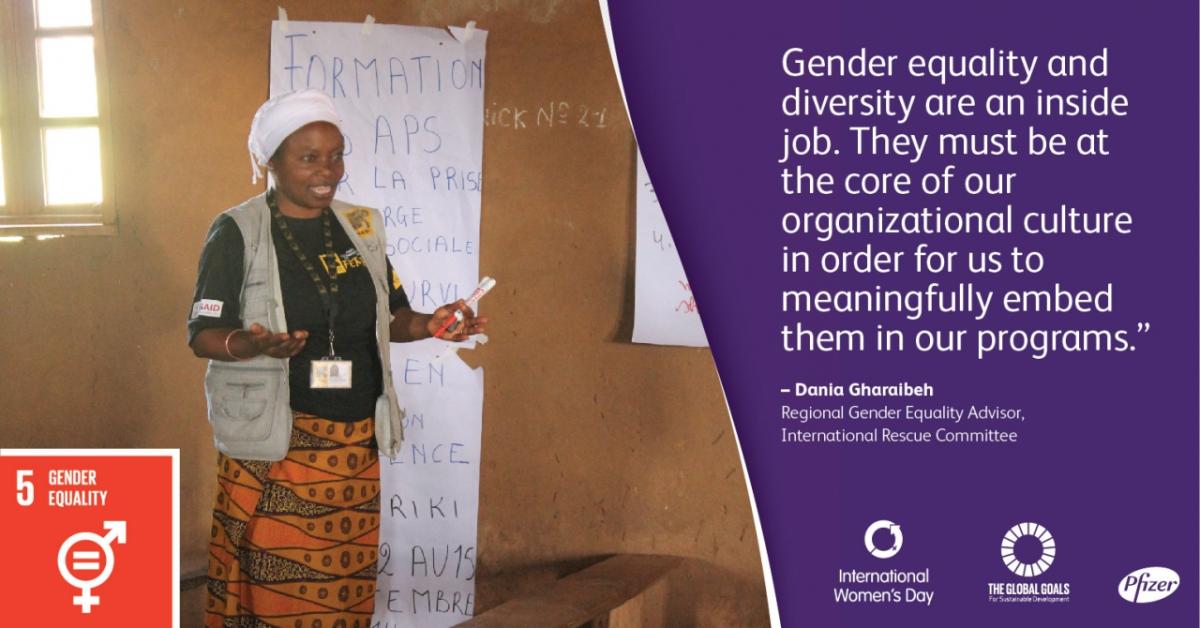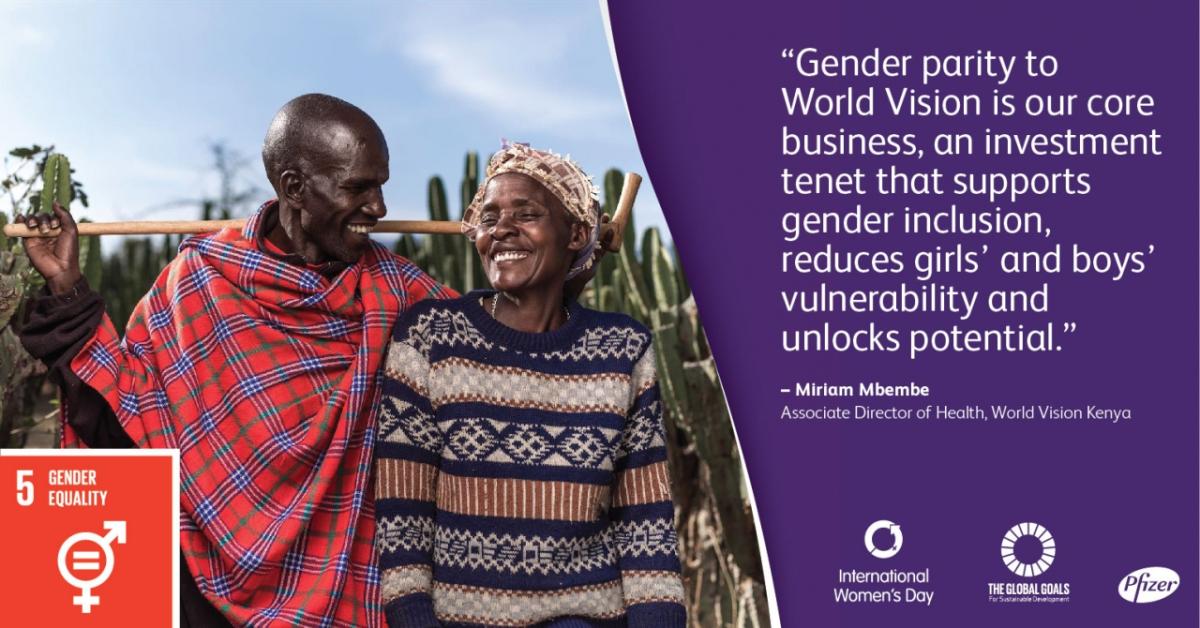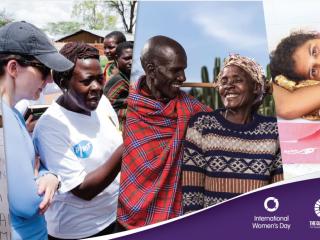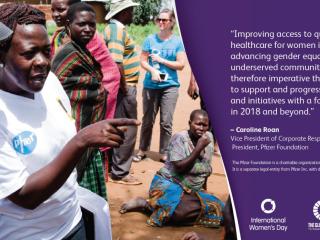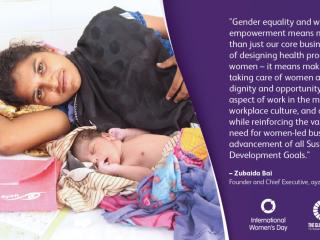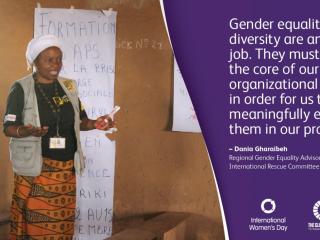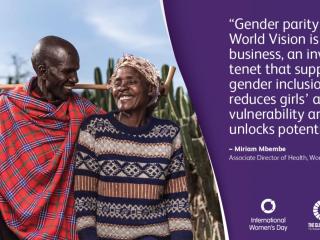 Health impacts multiple aspects of women's daily lives, yet many lack access to quality care. In support of the United Nations Sustainable Development Goals, we at Pfizer are committed to advancing Global Goal 5, gender equality, by improving access to equitable healthcare for women in underserved communities.
Our work to advance quality care for women worldwide however, would not be possible without the support of our various partner organizations. In honor of International Women's Day, a global observance that serves as a call to action for accelerating gender parity, we asked female leaders at the International Rescue Committee, ayzh and World Vision to share how their programs are working to support Global Goal 5.
While each woman spoke to the goals of their individual organizations, a collective thread emerged: Investments in women's health and gender equality must be prioritized to help create healthier communities worldwide, not just on International Women's Day, but every day. By harnessing our collective efforts to press forward for gender equality, we can make a difference in the lives of women who need it most.
To learn more about Pfizer's support of the United Nations Global Goals read our Annual Review.