CACI Employee Spotlight: Bill Thetford Receives U.S. Army Service Cross
CACI Project Manager Command Sgt. Maj. William F. Thetford, U.S. Army (Ret.) Awarded Second Highest Military Decoration for Heroism in Combat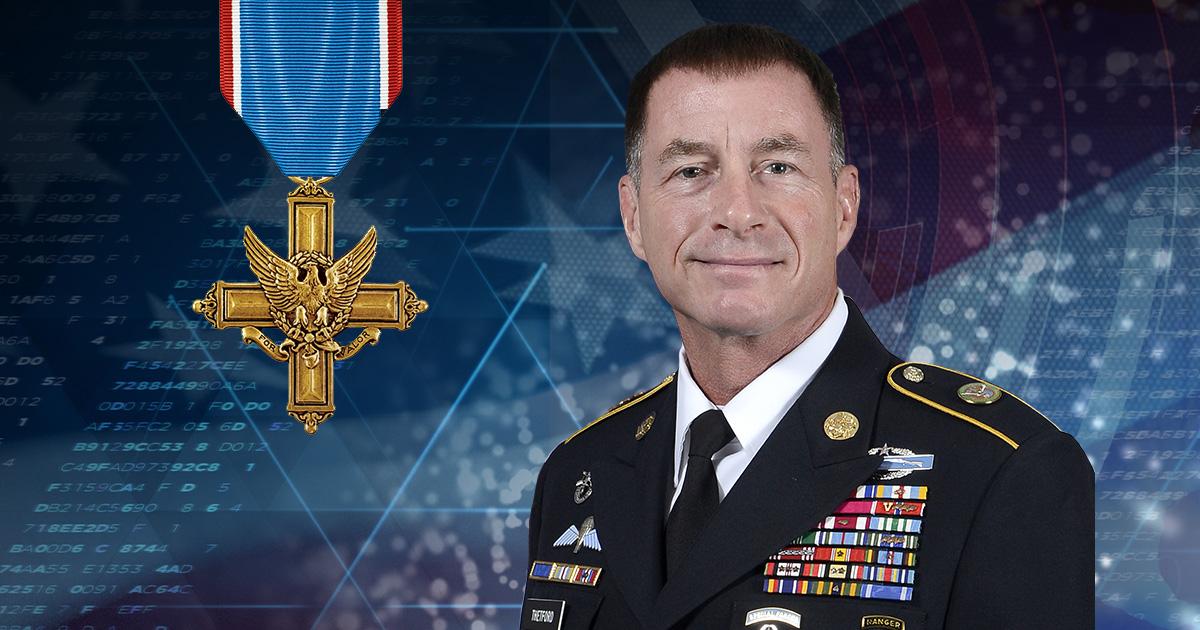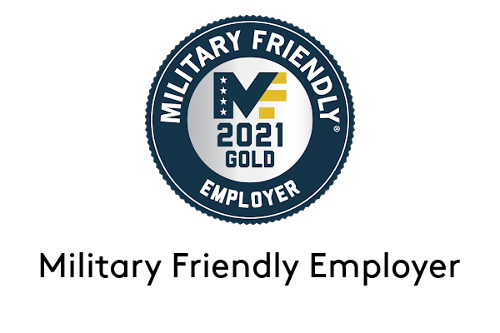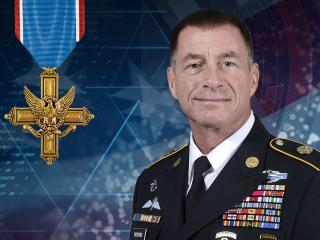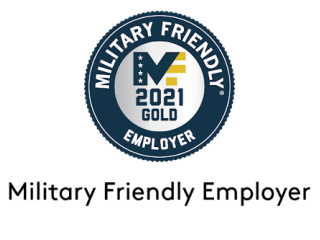 RESTON, Va., August 25, 2022 /3BL Media/ - CACI International Inc (NYSE: CACI) announced today that Command Sgt. Maj. William "Bill" Thetford, U.S. Army (Ret.), Special Operations Forces Project Manager, has been awarded the U.S. Army's Distinguished Service Cross, the second highest military decoration, for his heroism in combat with an armed enemy force during the 1993 Battle of Mogadishu.
Mr. Thetford served as an assault team member and team breacher in C Squadron in 1993 as part of Task Force Ranger. Mr. Thetford was initially awarded the Silver Star for his actions during the battle; however, in January, Congress and the Secretary of the U.S. Army, the Honorable Christine Wormuth, elevated the medal to the Distinguished Service Cross. Mr. Thetford's military career included tours as the Senior Enlisted Leader (SEL) of the Joint Special Operations Command (JSOC) and U.S. Special Operations Command (USSOCOM) and culminated as the SEL for U.S. Central Command before he retired in 2019.
Mr. Thetford joined CACI in 2019 and is a Project Manager for the Special Operations Forces Emerging Threats, Operations, and Planning Support (SOFETOPS) contract in Ft. Bragg, North Carolina. Under the SOFETOPS contract, CACI provides expertise in integrated information warfare (IW) and electronic warfare (EW) solutions, training, readiness, and modernization to advance Army Special Operations Command (USASOC) missions.
Learn more about these and other CACI capabilities.
"I am incredibly humbled to join this special group of Distinguished Service Cross recipients," said Mr. Thetford. "Today, I am proud to continue the mission through the delivery of training models based on first-hand experiences to help Special Operations Forces respond to current and future threats." Additional information on how veterans continue their mission with CACI can be found here.
Mr. Thetford's medal was awarded on May 30, 2022, in a ceremony held at Fort Bragg, North Carolina.
John Mengucci, CACI President and Chief Executive Officer, said, "On behalf of everyone at CACI, we congratulate and honor Bill on receiving this prestigious recognition. We are privileged to have employees like Bill, who demonstrate courage, bravery, and impressive character in support of our nation's freedoms."
Mr. Thetford is joined by a unique group of CACI professionals who have received prestigious honors in the past. Most recently in 2018, two CACI employees were awarded the Office of the Secretary of the Defense Medal for Valor, the highest civilian honor given by the Department of Defense, for their heroism and sacrifice, with voluntary risk to their personal safety in the face of danger.
About CACI
CACI's approximately 22,000 talented employees are vigilant in providing the unique expertise and distinctive technology that address our customers' greatest enterprise and mission challenges. Our culture of good character, innovation, and excellence drives our success and earns us recognition as a Fortune World's Most Admired Company. As a member of the Fortune 1000 Largest Companies, the Russell 1000 Index, and the S&P MidCap 400 Index, we consistently deliver strong shareholder value. Visit us at www.caci.com.
CACI – Company News
Corporate Communications and Media:
Lorraine Corcoran, Executive Vice President, Public Relations
(703) 434-4165, lorraine.corcoran@caci.com
Source: CACI International Inc