Business Value of Pro Bono: Take Social Impact Further
See how Autodesk connects their pro bono programs to the bottom line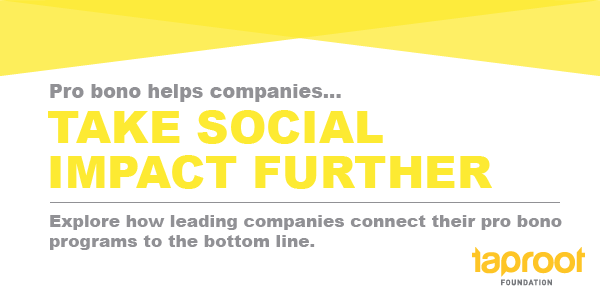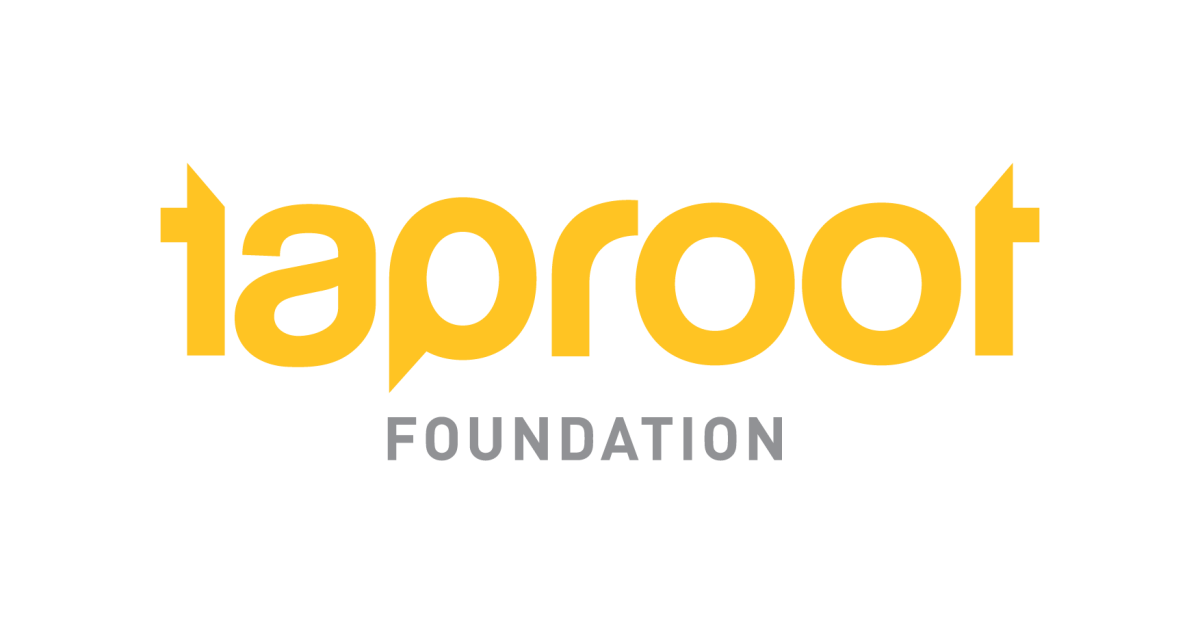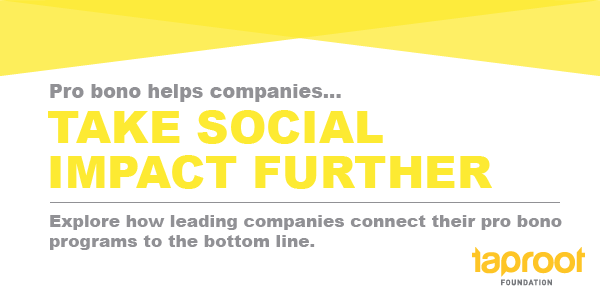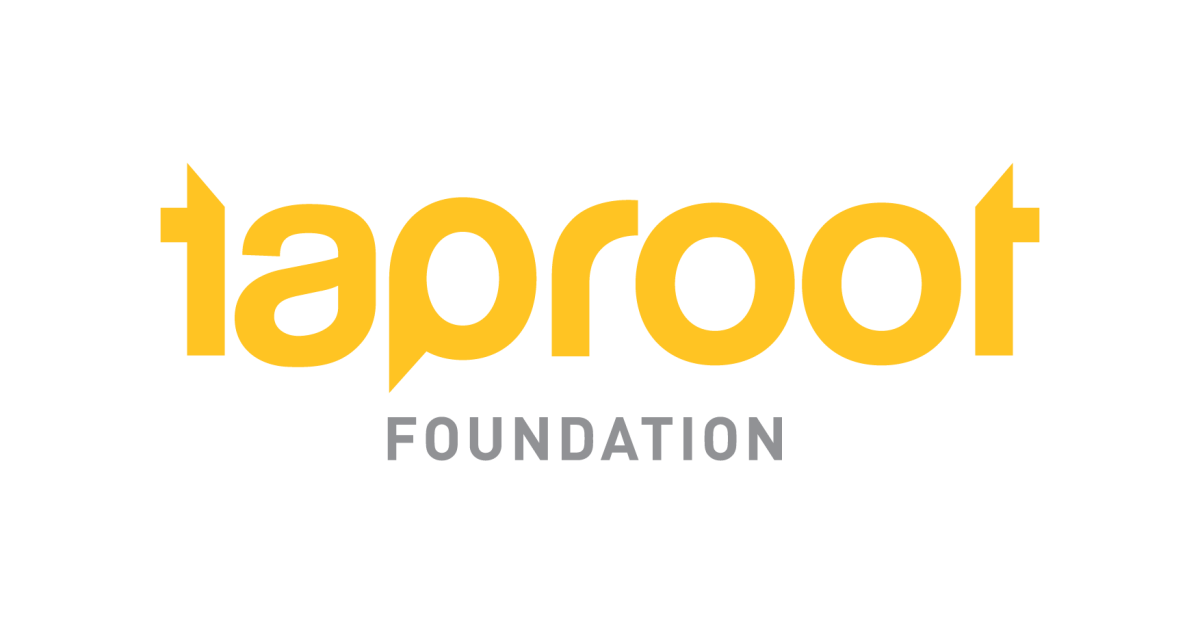 Find the full Business Value of Pro Bono resource here
Pro bono service is a powerful way to drive social change. Yet, many corporate employees looking to bring pro bono service to their company struggle to get buy-in from leadership and other key stakeholders. Although these stakeholders may understand the social value of pro bono, they don't always see the business value. 
That's why Taproot developed the Business Value of Pro Bono, a new resource for the field that outlines six common business objectives that pro bono can help support. 
BUSINESS VALUE OF PRO BONO #6: TAKE SOCIAL IMPACT FURTHER ---> Read More
ROI matters in business - and the returns on social sector investments are no exception.
Every part of the business is expected to provide a return on investment for the company, including corporate social responsibility (CSR) and philanthropy departments. That means CSR professionals need to demonstrate the impact of their programs for their community and for their business. Pro bono helps companies... align social impact with business KPIs, maximize the impact of existing initiatives, and enhance product donations.
Autodesk's Pro Bono Approach: 
Autodesk is an industry leader adept at finding the right technology solutions to support its customers. In an effort to extend that service to the social sector, Autodesk developed a pro bono program in which Autodesk employees help nonprofits, social enterprises, and clean tech businesses design, market, and scale innovative solutions to the world's most pressing social and environmental challenges.
In Autodesk's Words...
"Pro bono helps drive Autodesk's focus on the future of how things are designed, made, and used. Through pro bono, Autodesk employees get direct experience with industry disruptors and innovators, and they can bring that experience back to their day jobs. Pro bono is viewed as an investment in customer success; supporting nonprofits, startups, and industry leaders in sustainability."
-Kellan Hays, Employee Impact Manager
Check out the Business Value of Pro Bono and explore how to connect your pro bono programs to the bottom line.