Building a Business Ecosystem on the Strength of Farmers
Building a Business Ecosystem on the Strength of Farmers
Beverage company Postobón joins Business Call to Action by committing to support Colombia's farmers through its inclusive supply chain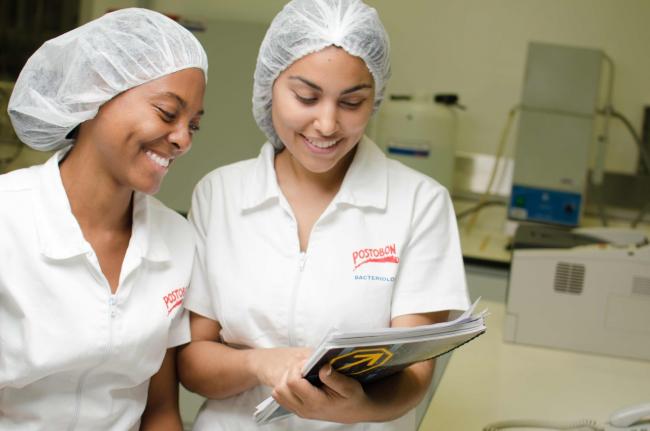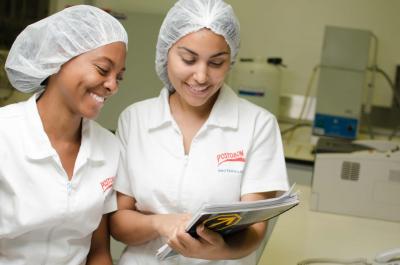 Monday, December 18, 2017 - 8:55am
Postobón SA, Colombia's leading producer of non-alcoholic beverages, has joined Business Call to Action (BCtA) with a pledge to provide stable livelihoods for 3,000 smallholder farmers through is integrated supply chain by 2020, impacting 15,000 people in all (including farm workers and farmers' families. To achieve this, the company aims to increase the percentage fruits supplied through its inclusive programme called Hit Social Postobón, to 40 percent by that same year.
Launched in 2008, BCtA aims to accelerate progress towards the Sustainable Development Goals (SDGs) by challenging companies to develop inclusive business models that engage people with less than USD 10 per day in purchasing power (in 2015 dollars) as consumers, producers, suppliers and distributors. It is supported by several international organizations and hosted by the United Nations Development Programme (UNDP).
With a population nearing 50 million, Colombia has a huge potential market for retail products derived from the country's fertile soils. But years of conflict and persistent poverty have severely constrained the production of crops needed to both meet consumer demand and secure a sustainable living for farmers. Despite the country's rich biodiversity, when beverage company Postobón began selling its fruit-based drinks in 1997, the local supply of quality fresh fruit was so low that it had to import fruit pulps from abroad.  
Postobón's management went on to identify the causes of Colombian farmers' low productivity: the impacts of a long, violent conflict on rural areas and a lack of access to modern farming techniques, as well as limited access to financing and uncertain market conditions. With little education, quality inputs or technical assistance, small farmers were subsisting in an unstable production environment, which kept their incomes low.
With a better understanding of the limitations on local supply, the company developed in 1997, the inclusive initiative called Hit Social Postobón . Beginning with rural blackberry farmer associations, the company began supporting local producers and guaranteeing them a stable market for their produce. As the initiative expanded to include more farmers, in 2006 Postobón became a commercial partner of Colombia's Ministry of Agriculture and included a new fruit – lulo – in the Hit Social programme. Having evaluated the initiative in 2015, the company developed a new inclusive model that enables its further expansion and incorporates social impact measurement.
 
The initiative seeks to give the producers economic independence and better quality of life, by improving their productivity and competitiveness. As part of its BCtA membership pledge, Postobón plans to train 1,500 small farmers in good agricultural practices, business and finance by 2020 in partnership with UNDP. This will also help farmers to access financial resources by giving them a commercial partner.
"Hit Social de Postobón addresses the gaps that reduce small farmers' potential and makes it hard for them to escape the poverty trap," explained Postobón CEO Miguel Fernando Escobar. "By creating a more stable commercial environment for farmers, we can improve their productivity, ensure a consistent local supply for our products and give farmers' a competitive edge. Developing rural Colombia, contributes to the peace and reconciliation process in the country".
For Postobón, building inclusive supply chains for fruit is a matter of corporate sustainability. To meet increasing demand, it will need to source over 130 tons of fruit per year. Unless the company develops close relationships with farmers, procuring that amount of fruit won´t be easy. However, the company's management believes that by cultivating relationships with smallholders, it can source enough high-quality fruit to meet market demand while improving Colombian farmers' incomes.
BCtA Programme Manager Paula Pelaez stated that, "Peace and reconciliation in Colombia can only be achieved by creating economic opportunities for all, including rural farmers. By building long-term relationships based on trust, Postobón is contributing to peace and stability, as well as economic growth. We applaud the Hit Social programme and look forward to its continued growth".
 
For further information: 
BCtA: Aimee Brown at aimee.brown@undp.org
Postobon: Isabel Cristina Ossa Cadavid at iossa@postobon.com.co
 
BCtA membership does not constitute a partnership with its funding and programme partners, UNDP or any UN agency.
 
About Business Call to Action (BCtA): Launched at the United Nations in 2008, BCtA aims to accelerate progress towards the Sustainable Development Goals (SDGs) by challenging companies to develop inclusive business models that offer the potential for both commercial success and development impact. BCtA is a unique multilateral alliance between key donor governments including the Dutch Ministry of Foreign Affairs, Swedish International Development Cooperation Agency (Sida), Swiss Agency for Development and Cooperation, UK Department for International Development, US Agency for International Development, and the Ministry of Foreign Affairs of the Government of Finland, and the United Nations Development Programme — which hosts the secretariat. For more information, please visit www.businesscalltoaction.org or on Twitter at @BCtAInitiative.
 
About Postobón: The leading non-alcoholic beverage company in Colombia, Postobón SA produces and distributes bottled water, carbonated drinks, fruit-based drinks, and new-generation drinks including ready-to-drink tea, isotonic drinks and energy drinks. The company distributes its products through retail channels such as grocery stores, restaurants, fast food venues and supermarkets. Over 80 percent of the inputs required to manufacture these beverages are local, including the fruits used to produce the pulps. Postobón is part of the Organización Ardila Lülle, one of the largest business groups in Latin America. For more information about Postobón and its locally sources products, visit http://www.postobon.com.