The Brewing Environmental Problem of Retail Returns
With the growth of e-commerce, we must get smarter about reverse logistics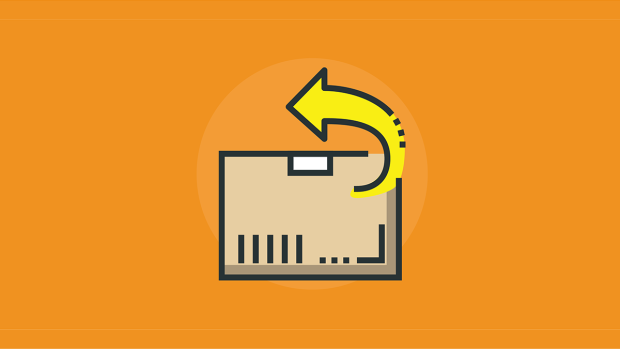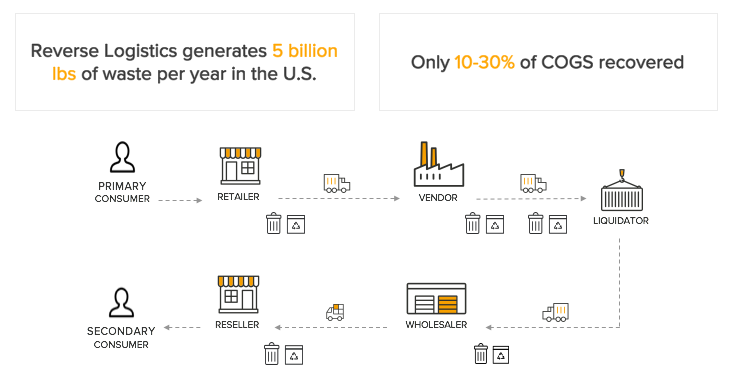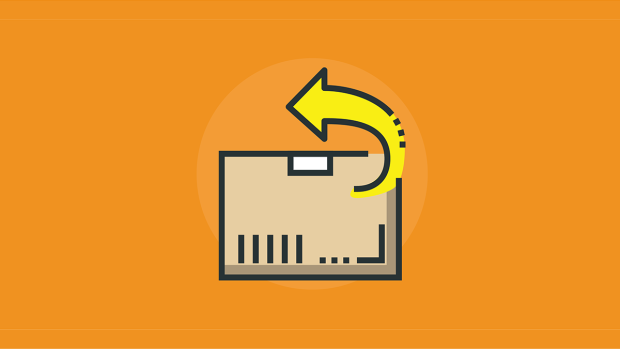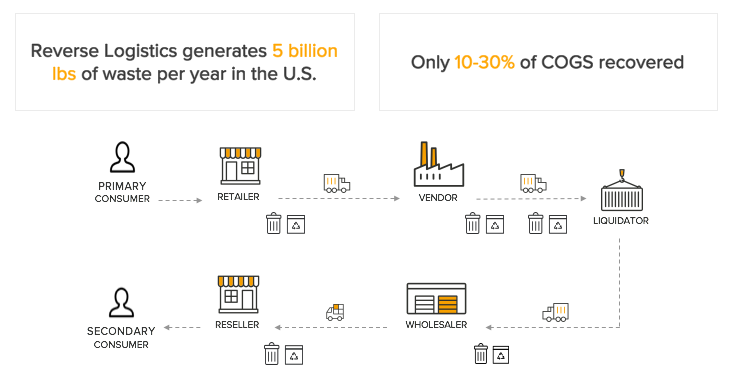 Ann Starodaj | Optoro
Today's consumers have been trained to expect enjoyable, efficient and personalized shopping experiences – all at a bargain price. But this no longer just applies to the front-end purchasing experience. Now consumers expect to be delighted even when returning goods to retailers.
Because of standards set by  customer-centric companies, more and more retailers are offering flexible return policies that make it easier and free for customers to send their purchases back.
According to the National Retail Federation, in 2017, 11.3 percent of all purchases were returned, amounting to $380 billion-worth of goods.
What's more, online retailers can see triple the return rates of physical retail because people are buying sight unseen.
And with the persistent growth of e-commerce, the problem of returns poses a brewing environmental problem.
The meandering journey of returned items
Most consumers believe that when they return purchases to a retailer, they're immediately returned to stock and re-sold. In reality, this only happens about half the time.
While consumers might forget about their returns as soon as they're refunded, the management of the other 50 percent of goods – the reverse logistics – is lengthy and complex for retailers. Typically, returns embark on a winding, inefficient journey as retailers ship goods through a series of middlemen in an attempt to recoup revenue.
The compounding environmental impacts
Not only is this process inefficient and costly to retailers, but the traditional reverse logistics process has a number of negative impacts on our planet.
In terms of sheer volume, returned goods in the U.S. amount to 5 billion pounds of landfill waste each year. Often times, these items are new or in good condition. Yet, because the process for managing returns has historically been so inefficient, retailers often throw returned inventory away to avoid dealing with it altogether.
In fact, some people have been known to dumpster dive behind retail stores to hunt for reject goods that they can resell for a profit.
In addition to the physical waste created by returns, the shipping of these goods also has negative environmental impacts. According to research at Optoro, a typical journey of a returned good can be about 3,600 miles in length, as retailers inefficiently try to redirect inventory.
In the process, these trucks burn roughly 1.6 billion gallons of diesel fuel, resulting in 15 million metric tons of carbon dioxide emissions.
Finally, the repackaging of returned, open-box goods also has environmental repercussions. Stores need to seal and relabel – if not entirely repackage – returns to make them presentable for resale.
By repackaging returned goods, retailers are adding to the packaging waste that already plagues the U.S. Recycling plants have noted an increase in corrugated cardboard with some processing more than 100 tons of cardboard daily.
Ethical consumers and smart companies
Retailers have been hyper-focused on delivering stellar customer service and are quick to offer free returns to encourage consumers to hit "buy." Not only does that make returns more costly for businesses but also encourages consumers to return more goods, seemingly with no repercussions.
The reality is that 88 percent of consumers are not aware that their returns are often sent to landfills, according to a recent Optoro survey. By educating consumers on the hidden problem of returns, it's possible that ethical consumer behavior could help minimize habitual returning.
At the same time, retailers have a responsibility to reduce their environmental footprint, including efficiently managing returns. Businesses must recognize their inefficiencies and take steps to find solutions to mitigate the harm they cause the planet.
With new technologies and data analytics, the problem of returns can be minimized – ensuring more sustainable operations while simultaneously cutting costs in the long run.
Ann Starodaj is Director of Sustainability at Optoro.