Breaking Down Local and National Efforts to Improve Food Security in the U.S.
Words by Thomas Schueneman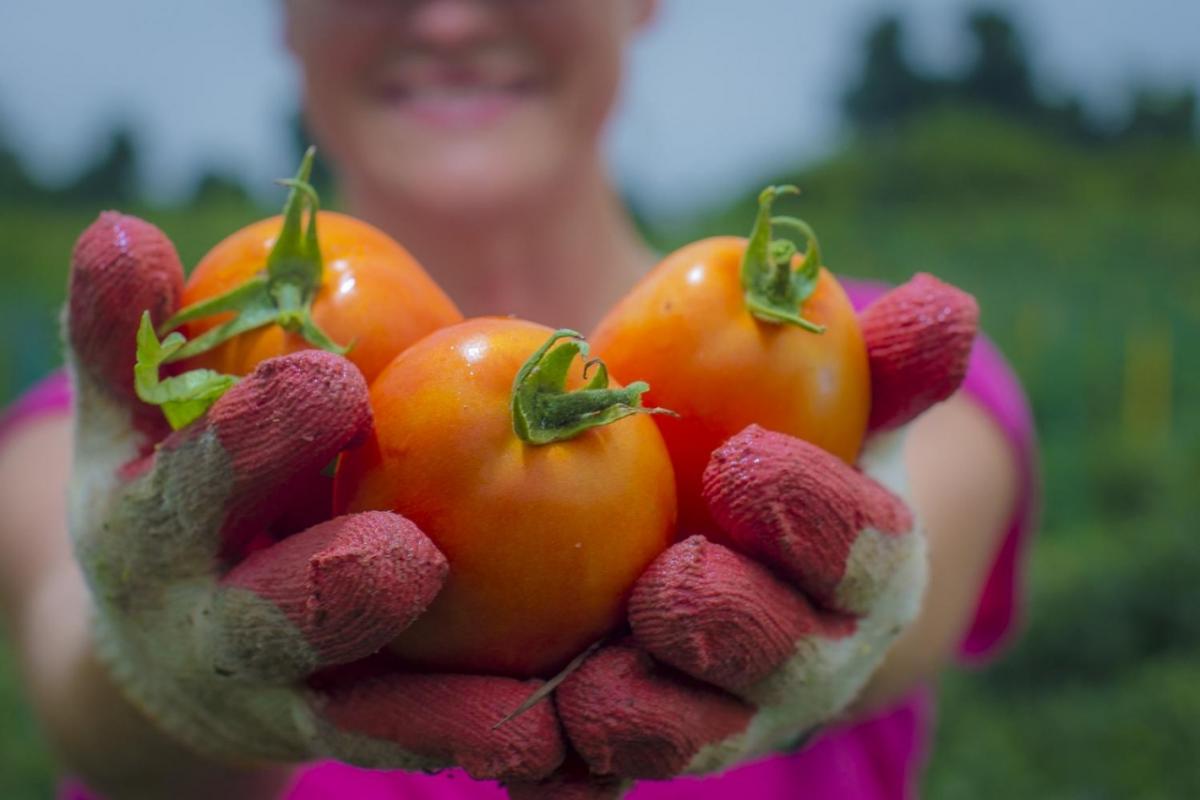 Originally published on Triple Pundit
This article series is sponsored by General Mills and produced by the TriplePundit editorial team.
Across the U.S., millions of people face penetrating physical, mental and emotional diminishment caused by systemic hunger. But why are people waging an existential battle with hunger in the richest and among the most agriculturally productive countries in the world?
The causes and correlations are complex and varied, of course, but the underlying issue is food insecurity. The U.S. Department of Agriculture defines food insecurity as "a lack of of consistent access to food for an active, healthy life." As such, food insecurity reaches beyond the personal discomfort of hunger and encompasses the spectrum of sociological, economic, and political inputs that lead a daily hunt or want of food. 
As of 2017, estimations indicate that 1 in 8 Americans suffer from food insecurity—some 40 million people, including 12 million children. That's the bad news. The good news is that the population of food insecure people has declined in the United States. Food insecurity is off from its peak during the Great Recession of 2008 and continues to decline. Nonetheless, the decline hasn't reached the pre-recession level, and work remains to address hunger and food security in America.
Fresh is best
For better insight, we turned to Paul Ash, executive director of the San Francisco/Marin Food Bank, who spoke with TriplePundit about what is and isn't working in our efforts to maintain the downward trend in food insecurity. 
Ash has led the SF/Marin Food Bank for nearly 30 years. Over that time, the organization has expanded its outreach and impact significantly—increasing the amount of food it distributes from 3 million pounds to 48 million pounds annually. "A lot of our success is that we've tried to distribute food in the same way that we as a species have evolved," Ash says. "We want to get our food close to home, we want to choose the food we get to eat, and we want to eat a variety of food."
Ash and his team run a network of 250 pantries, distributing food every week "as close as possible to clients," Ash says. "The food is distributed farmer's market style, so people get to choose the type of food they eat. We've worked really hard to get a variety of foods." Thanks to the Mediterranean climate of coastal Northern California, pantries can make "eight or 10 different kinds of fresh produce available for people," even in the dead of winter, Ash says. Pantries also supply grains, proteins like eggs and chicken, and packaged foods.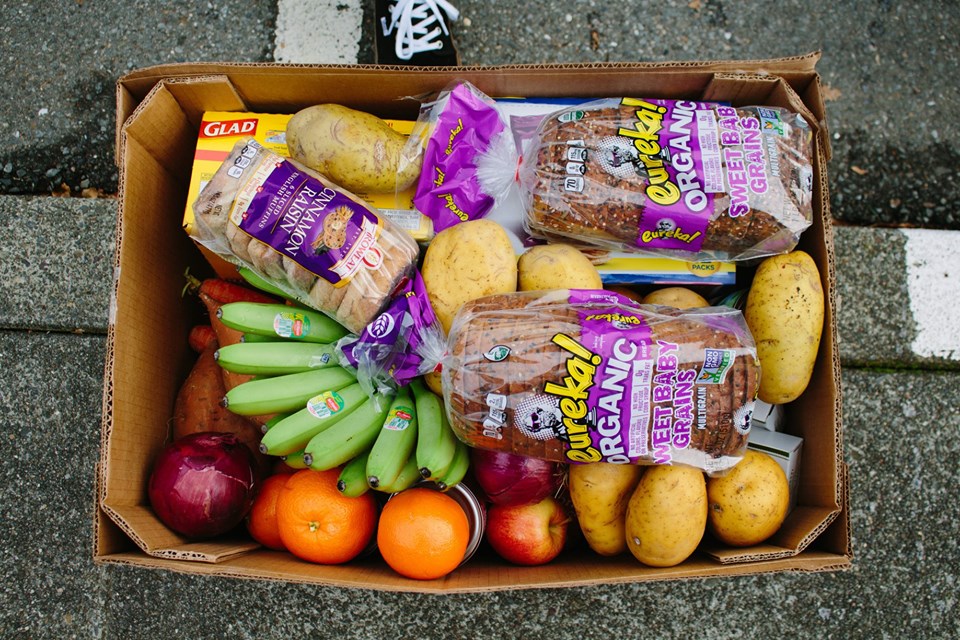 Taking it to the streets: Local action against hunger
There is no one-size-fits-all strategy for improving food security. Every food bank faces local challenges, Ash explains. "The staples of food distribution throughout the country are traditionally local churches and schools, principle centers of community activities," he tells us. "What may vary from one food bank to the next is the supply chain: getting the food from food bank, to pantry, to people."
In a more traditional model, churches and community groups establish "little food stores" or "food closets" available for people in the neighborhood to come and pick up food, usually pre-bagged or pre-packaged, Ash says. These organizations pick up their supplies from the local food bank on a daily basis. It's a system that has worked well for many years.
By contrast, the SF/Marin food bank delivers food directly to its network of 250 pantries every week where, instead of a standardized bag to take home, people have a choice of food. Make no mistake, there is nothing wrong with providing or receiving pre-bagged food, but simply offering a choice can make a big difference—especially among pantry clients, for whom the psychological toll of living with food insecurity "is a big issue," Ash says. "We struggle sometimes to address that, because we're providing food in what we think is a dignified way."
Still, a challenge in the Bay Area is its overheated economy with high costs of living and drastic income disparity. Paying market rates for housing in San Francisco requires an annual income approaching $117,000. Where the Bay Area enjoys the beneficence of a mild climate, the stark economics push a new demographic into food insecurity, and the high cost of living means local food banks now serve more people with jobs. "We're trying to provide services and encourage people to participate who are thinking, 'I should be able to take care of myself. Why am I running out of money?'" Ash explains. 
Relief at scale: The private sector steps up where the public sector falters
At the national level, government support for the Supplemental Nutrition Assistance Program (SNAP, also known as food stamps) is eroding, and public assistance infrastructure is feeling the pinch. "We're under siege," Ash says of faltering federal support for SNAP and California's state equivalent, the Calfresh program. 
By gumming up the machinery with added rules and regulations, the federal government is "creating a general frustration for people trying to get the benefit," Ash says. As citizens and taxpayers, when we "decide we're going to give someone a benefit, we ought to darn well make it easy and efficient for them to get it," he asserts.   
Fortunately, while the public sector continues to falter, the private sector has stepped up. Food and agriculture companies, such as General Mills, have "traditionally been good partners to food banks," Ash explains. As the business environment changes, more companies now follow suit, embracing their responsibility to their communities and driving innovative solutions to improve food security. 
One such example is the MealConnect food recovery program. A kind of Uber for food donation, MealConnect is a technology platform designed by the nonprofit Feeding America to reduce food waste and improve food security. By connecting businesses that have wholesome food to donate with their local Feeding America food bank, food that would otherwise go to waste is efficiently picked up and distributed to people who need it. Tracking and data is available for each step of the process, and the program's flexibility of scale helps meet the varied requirements of food banks and businesses across the country.
In the case of the SF/Marin food bank, which must devote much of its resources to "picking up truckloads of food," MealConnect allows a means to aggregate collection of smaller amounts of food through partnerships with local food retailers, Ash says. For example, every night drivers visit Starbucks locations to collect leftover packaged food. The MealConnect platform records data directly in the food banks' account systems in real time, allowing them to know that fresh food is available. "It saves a lot of steps," Ash explains.
We all play a part
Food insecurity in the U.S. is declining, but with 40 million Americans still living with it, it's not happening fast enough. And even as stakeholders in both the public and private sectors pursue solutions around food waste, the U.S. still wastes around 40 percent of its food supply each year. With all of the work that's left to do, each of us must recognize the role we have to play. As Ash says, it comes down to dignity. Treating others with dignity is arguably the core component of a functioning society. In the U.S., we can—and must—do better. 
Image credits: U.S. Department of Agriculture, SF Marin Food Bank via Facebook and Markus Spiske