Bread Financial's Commitment to Protecting Our Planet Through Sustainable Business Practices
By Dana Beckman, Head of Sustainability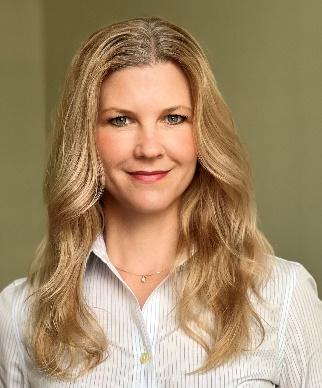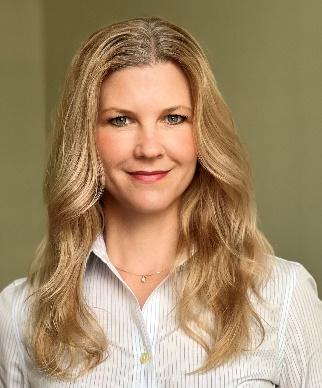 Each year on April 22, the world celebrates Earth Day and the birth of the modern environmental movement, reminding us of the crucial role we play in protecting and preserving our planet. For some, that means volunteering to plant trees or gardens in their community. For others, it means pledging to recycle more or consume less. For Bread Financial, it's an opportunity to reinforce and highlight our responsible business practices, aimed at mitigating the impacts of climate change, driving energy efficiency and conserving resources.
At Bread Financial, we're focused on integrating environmental criteria into all aspects of our business operations – dedicating time and resources to advance sustainability initiatives as part of our climate action roadmap. This principled approach helped earn us a place on Newsweek's list of America's Most Responsible Companies for 2023. As we look to the future and continue to work diligently to be responsible environmental stewards, we're well positioned to meet our goals and continue our efforts to safeguard the planet.
Creating a more sustainable workspace
We're committed to improving energy and resource conservation while reducing our environmental footprint through facility improvements and investments in renewable energy sources. Last year, we completed a comprehensive energy audit across our facilities and set a goal to purchase 100% renewable energy at all our sites, where available, by the end of 2023. Currently, our facilities in Draper, Utah, and our headquarters in Columbus, Ohio, use 100% renewable energy. One of our Columbus buildings achieved ENERGY STAR certification, meaning it's more energy efficient than 83% of similar buildings nationwide and generates about 35% fewer greenhouse gas emissions. Moving forward, we'll continue to pursue ENERGY STAR certification at our other facilities, beautify the outdoor spaces surrounding our buildings and install more motion-based office lighting to conserve energy.
Introducing carbon neutral cards
We're also committed to reducing our greenhouse gas emissions and overall carbon footprint. In addition to our ongoing paperless campaign, we've launched carbon neutral credit cards. Since August 2022, 100% of Bread Cashback™ American Express® Cards have been carbon neutral — meaning they were produced with net zero carbon emissions — and made from renewable organic sources, such as corn starch or sugar cane. Leaning on the card's success, we plan to introduce carbon neutral cards to more customers throughout our portfolio.
Going paperless 
While we've always encouraged our customers to adopt paperless billing, this month we're upping our game. For each cardholder who opts into paperless communications by April 30, Bread Financial is donating $2 to The Nature Conservancy's Plant a Billion Trees campaign. This initiative is an extension of our continued efforts to educate customers on the environmental benefits of reducing paper usage and waste.
Recycling for the greater good
Our Environmental Subcommittee of the Sustainability & Community Engagement Committee hosted Bread Financial's first Electronic Recycling Week for associates last year at all U.S. offices. Associates dropped off their used electronics at designated locations, diverting 578 pounds of e-waste from landfills. Our company has a whole is also committed to electronic recycling. Last year, we recycled more than 43,000 pounds of e-waste overall. To help reduce the millions of tons of trash sent to landfills every year, our Bread Financial sites in the U.S. continue to partner with Waste Management to promote responsible waste disposal and recycling programs. Throughout or facilities, associates are encouraged to sort their waste through easy-to-follow instructions at user-friendly recycling stations.
Investing in conservation 
Bread Financial's ongoing work with The Nature Conservancy (TNC) promotes a greener, cleaner planet. We've committed more than $800,000 since 2021 to support TNC's efforts to sustainably manage, restore and protect our forests. As part of a broader partnership with the Cleveland Cavaliers, Bread Financial recently planted nearly 60,000 trees on behalf of every fan who attended one of three "City Edition" game nights during the regular 2022-23 basketball season. Our partnership has also provided nature-friendly economic development opportunities in low- and moderate-income communities in the Appalachian Region and supported TNC India's efforts to provide access to clean energy through wind and solar projects.
Getting associates involved 
Whether you're working at home or in a Bread Financial office, you're encouraged to adopt environmentally friendly behaviors to help protect and preserve our planet. Here are just a few examples to consider:
If you live in the U.S., calculate your personal carbon footprint and learn how you can reduce it on TNC's website.
Use a programmable thermostat to save on energy costs at home. Your electricity provider may even offer discounts for using such a thermostat.
Switch off the lights whenever you leave a room and turn off your computer when you're not using it to reduce energy consumption.
Go paperless and reduce the amount of waste you're contributing to landfills.
Reuse before you recycle whenever possible.
Avoid bagging your recyclables to ensure they aren't accidentally diverted to landfills.
Volunteer for an Earth Day event in your community.