Bechtel Executive Elected to National Academy of Engineering
Barbara Rusinko becomes the first female Bechtel employee to receive the honor and the 17th in the company's 120-year history.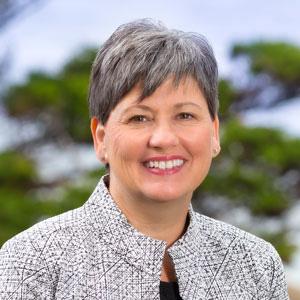 RESTON, Va., March 9, 2018 /3BL Media/ -- Bechtel senior vice president Barbara Rusinko has been elected to the 2018 class of the National Academy of Engineering, the organization has announced. Rusinko becomes the first female Bechtel employee to receive the honor and the 17th in the company's 120-year history.
Rusinko is currently president of Bechtel's Nuclear, Security & Environmental global business unit, with responsibility for more than 5,000 employees at more than a dozen project sites in the U.S., UK, Australia, and other locations including complex, first-of-a-kind megaprojects.
"Barb has been a great example for an entire generation of engineers in this company," said Brendan Bechtel, chairman and chief executive officer. "She is an exceptional engineer and mentor throughout Bechtel. We are all very proud of her for receiving this outstanding recognition."
In an announcement earlier this month, the Academy said "Election to the National Academy of Engineering is among the highest professional distinctions accorded to an engineer. Academy membership honors those who have made outstanding contributions to engineering research, practice, or education… and to the pioneering of new and developing fields of technology, making major advancements in traditional fields of engineering, or developing/implementing innovative approaches to engineering education."
The academy now has 2,293 U.S. members and 262 foreign members.
Learning in the field
Crediting her experiences in construction, engineering and project management for establishing the credentials she needed to work in the field of nuclear security and environmental cleanup, Rusinko said, "Being on the ground and seeing the construction work as it was carried out was particularly valuable. So, too, was working in multiple business lines, which broadened my understanding of different ways of thinking and problem solving. It's now up to us as leaders to share our experiences and inspire a new generation of engineers."
During her more than 30 years working in the industry, Rusinko has held senior engineering management roles on complex technical projects including the national nuclear waste repository project at Yucca Mountain in Nevada, the Savannah River site in South Carolina, and the Hanford Waste Treatment Plant in Washington state. She also has held senior project managerial positions on an oil refinery project in Thailand, a coal seam gas to liquid natural gas plant in Queensland, Australia, and roles in construction field engineering on a variety of nuclear power projects.
Rusinko is vice-chair of the board of governors of two U.S. national laboratories.
Rusinko is a registered professional engineer and Six Sigma champion with a master's degree in engineering from The University of Alabama – Huntsville and a bachelor's degree in mechanical engineering from the University of South Carolina. She serves on the corporate partnership council of the Society of Women Engineers. Rusinko was elected a Bechtel principal vice president in 2009 and a senior vice president in 2012.
ABOUT BECHTEL
Bechtel is one of the most respected global engineering, construction, and project management companies. Together with our customers, we deliver landmark projects that foster long-term progress and economic growth. Since 1898, we've completed more than 25,000 extraordinary projects across 160 countries on all seven continents. We operate through four global businesses: Infrastructure; Nuclear, Security & Environmental; Oil, Gas & Chemicals; and Mining & Metals. Our company and our culture are built on more than a century of leadership and a relentless adherence to our values, the core of which are safety, quality, ethics, and integrity. These values are what we believe, what we expect, what we deliver, and what we live.