BAT CEO Nicandro Durante On Transforming Tobacco and Creating a Sustainable Business for the Long Term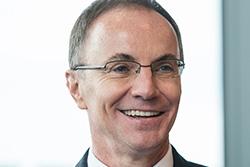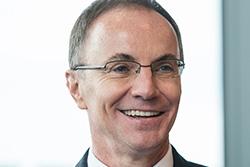 British American Tobacco 2017 Sustainability Report: Transforming Tobacco
I've been working at BAT for more than 30 years and have never been more excited about the future. Changing consumer demands and a greater awareness of how innovative new technology can contribute to harm reduction have combined to herald a new era for the industry. We want to lead and help shape this future – we call this Transforming Tobacco.
For me, Transforming Tobacco is all about having a sustainable business for the long term – one that continues to deliver shared value for our shareholders, our consumers and wider society. At the heart of this is our long-held ambition to reduce the public health impact of our products.
This ambition was first articulated in our Group strategy in 2012, when we relaunched our new vision to be the world's best at satisfying consumer moments in tobacco and beyond. What's changed in 2017?
Firstly, our acquisition of Reynolds American has made us a stronger and truly global company – giving us the muscle to really lead the industry. Secondly, the reason that I am so optimistic, is that all the investment we've put behind potentially reduced-risk products is now coming to fruition.
Our Next Generation Products (NGPs) are available to consumers in 16 markets worldwide, and we plan to significantly increase our global reach in 2018. With our acquisition of Reynolds American, we have also significantly increased the size of our existing smokeless oral tobacco business.
This transformation is larger than just BAT. Lasting change will only be achieved by a combination of the commitment and product investment from companies like BAT, and the support of regulators through the establishment of sensible regulation promoting a spectrum of potentially reduced-risk products. We also need the objective and balanced support of public health bodies, politicians, media and academics in driving informed choice and consumer trust.
Transforming Tobacco isn't just about harm reduction, though. To respond to evolving challenges and opportunities, we need to continue to focus on the other key areas of our Sustainability Agenda. These are fundamental imperatives that set the foundations for our business for years to come.
Sustainable Agriculture and Farmer Livelihoods
Even with the growth of our NGPs and progress in harm reduction, tobacco leaf remains at the core of our products, so our agricultural supply chain is central to the future of our business. We understand that there are many challenges in this area, so our ongoing work to support farmers and collaborate with others as part of wider, multi-stakeholder projects is helping to enhance livelihoods, protect human rights and lessen the environmental impacts of tobacco farming.
Close to my own heart is the fact that this year marks the 100-year anniversary of our integrated approach to working with tobacco farmers in my home country of Brazil. Souza Cruz, our Brazilian business, has pioneered the development of this approach, focused on increasing the prosperity of family farming and protecting the natural environment.
Indeed, our global Leaf Research and Development Centre was first formed in Rio de Janeiro in 1974, and today it's developing innovative farming technologies and techniques for 90,000+ farmers worldwide – helping to advance sustainable agriculture and enable farming communities to thrive.
Corporate Behaviour
Over the last year, we've made enormous progress in building on, and reinforcing, our strong foundations. Our new Delivery with Integrity global compliance programme is providing our people with support, training and tools to act responsibly in everything they do, and to speak up if something doesn't seem right.
We've also made great strides in our ongoing work to further align our human rights management to the UN Guiding Principles, with strengthened due diligence processes helping to identify risks, drive continuous improvement and raise standards.
Reducing our environmental impacts and valuing our people
I personally feel very passionate about supporting our people and building a culture where they can develop and thrive – after all, they're our greatest asset. Keeping all our people safe is central to this and it goes without saying that any loss of life is unacceptable. So, it deeply saddens me that one of our employees and eleven contractors working for us lost their lives in 2017. Continuing our efforts to respond to the increasing security and road safety risks our people face will be a top priority for 2018.
Although tobacco and nicotine product manufacturing isn't traditionally considered to be a heavily polluting industry, any business, especially one with the size and scale of BAT, needs to manage its environmental impact. We're continuing to make steady progress against our operational environmental targets, and have already achieved a 46% reduction in CO2e emissions from our year 2000 baseline.
Future outlook
The tangible progress we've made to date gives us confidence to set clear ambitions for our future: by the end of 2018, our objective is to generate over £1 billion in revenue from NGPs and, by 2022, to have increased that figure fivefold to £5 billion. Taken together with the growing revenue from our oral tobacco business we fully expect that by 2030 a significant percentage of Group revenue will be generated by our portfolio of potentially reduced-risk products.
Transforming Tobacco is a journey we have been on for a long time. It is one we're committed to lead.
*/