Barclays Supports Living Wage Week: "I've Got So Much More Freedom"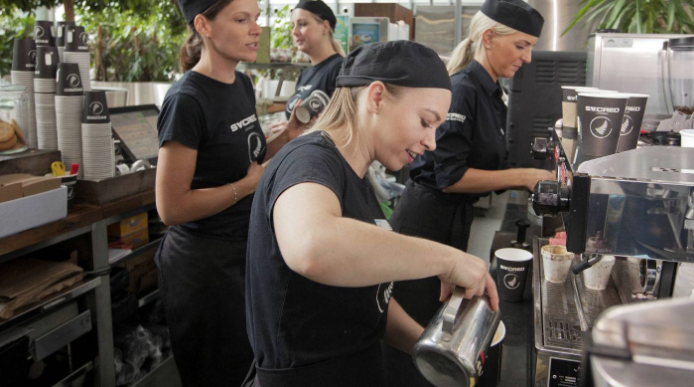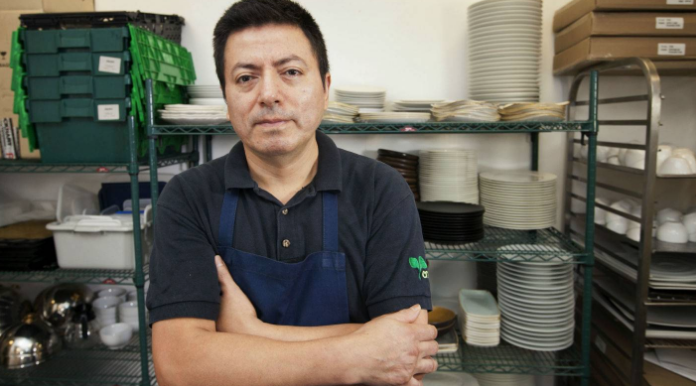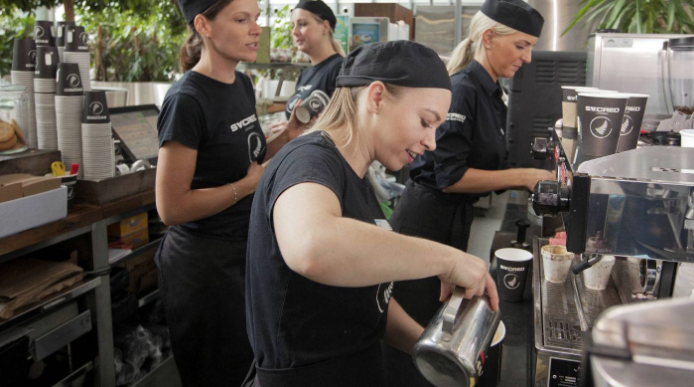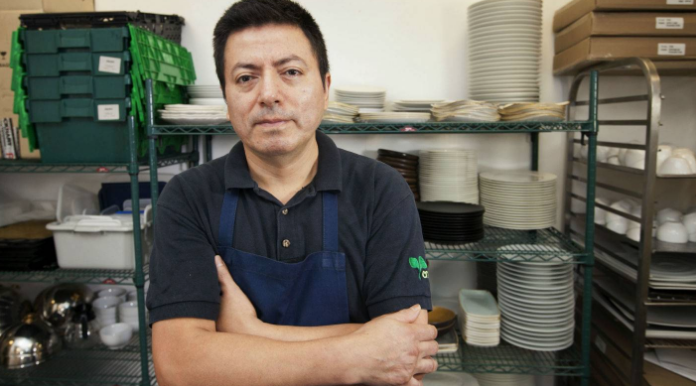 Originally published on Barclays
Before Julia Jemeljanenko started her job at Barclays, the most she ever earned was £7.40 an hour. Despite working a 50-hour week, she had very little money, even for essentials. "After rent and travel, I would have about £70 left for the month," she says.
"My secret was eating once a day. At work I would get vouchers for lunch, and I would save them to use at the end of my shift, and that would be for dinner. Or I would give that to my partner and go and buy some simple things like potatoes or pasta. And that was fine. It was hard, but manageable."
Julia, who came to the UK from Lithuania aged 19, now works as a Barista in the Sacred coffee shop at Barclays head office in Canary Wharf. She earns the London living wage, which at last allows her to pay for the things she needs – and put savings aside. "Before this job I couldn't even look at my account. Now I can go out with co-workers, and go to watch my favourite bands. I feel like I've got so much more freedom."
Looking back, the 26-year-old appreciates how much stress she was under due to her financial situation: "I was feeling very down and very stressed, and sometimes even angry," she says. "When you have that negative energy, you cannot work and perform how you need to. But you still push yourself, you keep on going."
Barclays has been a supporter of the living wage since 2003, and an accredited employer for about three years, working to ensure that every member of staff and its subcontracted workforce is paid the living wage in London and nationally. Julia and Herney – as employees of the contractor ISS UK – benefit from the fact that Barclays requires all third-party suppliers to pay the living wage.
Dominic Johnson, Employee Relations Director, Barclays, said: "Not only is paying people who work on our behalf a wage that supports a decent standard of living a responsible thing to do, there are also clear business, societal and economic benefits to doing so. We hope that the living wage continues to gain increased support from the business community."
Herney Guevara Rodriguez is another beneficiary of Barclays commitment to the living wage. Originally from Colombia, Herney has worked at Barclays for the past year. He was previously employed by a cleaning company where he earned between £7.50 and £8 an hour. This was not enough for Herney to support his wife and two daughters, one of whom is at university.
"My maximum earnings were £250 per week so after rent, and food, there wasn't much left. I was living in a Housing Association property, but the landlord wanted the flat back which put me and my family in a very difficult situation."
Finding it impossible to afford commercial rents, Herney ended up living in a friend's house, sharing a room with his wife and 14-year-old daughter. "It was very uncomfortable," he says, quietly. "We had no privacy."
Things changed when he found work as a Kitchen Porter at Barclays HQ a year ago. He now earns enough for the family to afford a place of their own. "Earning the living wage has made a lot of difference because it was much easier to find a place with my new earnings," he says. "It's nice. We have a garden and three bedrooms. We are much happier."
For Julia, quite apart from the personal benefits for staff, paying the living wage makes business sense. "In my experience, you tend to do your job way better when you feel valued," she says. "It is like a circle – if they are good to you, you will be good to them. And when it works, it is wonderful."