Barclays | Gamechangers: Alpha Exchange
Barclays | Gamechangers: Alpha Exchange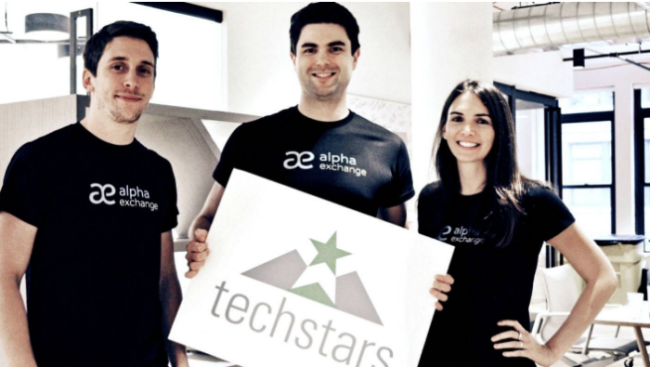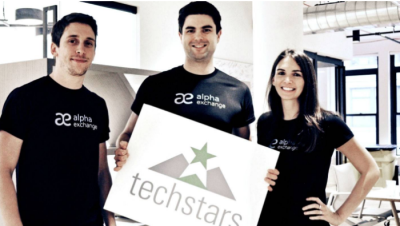 Friday, October 27, 2017 - 7:40am
Can you tell us about your business? 
We launched Alpha Exchange in 2016, with a co-founding team of three members who had both asset management and technical backgrounds.
Alpha Exchange is an intelligence network that helps asset managers and institutional investors cut through the market noise and make better informed financial investment decisions. We connect consumers of research with providers of content, in a collaborative platform for investment insight.
We also make the buying and selling of research accessible, transparent and compliant. This is important because at the end of 2017 the $20 billion investment research industry is undergoing a big change. At the moment, most asset managers don't pay for research directly. The costs of research have historically been bundled into an opaque web of banking fees and pricing confusion. Until now. EU regulators have had enough. Known as the Markets in Financial Instruments Directive (MiFID) II – this is being implemented on the 3 January 2018. For the first time research will need to be transparently priced – a fundamental shift for this industry.
This will force an investment bank to put a hard dollar price on its whole research product.
So this is a huge opportunity for you? 
Absolutely. Until now, this has been an unpriced industry, with the cost of research being bundled in an opaque way – leading to banking fee price confusion.
From the start of next year all research emails, reports and calls with research analysts have to be transparently priced and monitored. Our infrastructure brings all these groups together and distributes content in a clear and compliant manner. With research having to be priced, and research budgets needing to be set, asset managers will have to report to clients in a very granular way. Alpha Exchange provides the technology for these firms to comply. Our tech is embedded across an asset management firm with real time monitoring of research consumption to provide great data and analytics to inform research payments.
This service helps the consumer justify and scrutinise their research consumption.
Where did the idea come from? 
One of our co-founders, Scott Winship, was previously a fund manager. He would receive up to 1,000 emails a day, with an open rate of five to 10%. The research he was sent was neither targeted nor customised. He was also spending an increasing amount of time manually logging and reporting his research consumption ahead of the upcoming regulations.
I worked in asset management with Scott for six years, and before that I was a research provider. So I've been on both sides of the equation: providing and receiving content. I've experienced many of the challenges that our research providers experience such as struggling to get paid for content and figuring out how to target the right insights at the right client!
We thought: 'Surely there has to be a better technology out there, to organise, target and curate these insights to the right client? Surely there should be a smarter way to intelligently suggest research to the right clients?'. But there wasn't.
What are the next steps for the business? 
Right now we have got the technology to a place that is really resonating with our clients and their needs. We are focused on how we can make our system more intelligent, and how we can suggest content in smarter ways. We are also looking into machine learning and natural language processing, and are currently targeting up to 500 asset managers who need our research solutions.
What did you get out of the Barclays Accelerator programme? 
It massively accelerated the projection of our business. We've had phenomenal mentorship, not only from the managing directors but also from the mentors they bring into the programme. Our mentors consisted of industry experts as well as large research technology companies and their mentorship has continued long past the start of the programme.
In terms of business strategy, many of our mentors are those who have built up marketplaces in the past, or people that have run technology businesses and scaled them successfully. They've experienced many of the challenges that we have, and therefore the programme was able to truly accelerate our thinking.
New York Accelerator
The New York Accelerator launches its latest programme next week, welcoming the next cohort of start-ups to its 13-week mentor-driven experience. The Accelerator, run in partnership between Barclays and Techstars, offers fintech entrepreneurs unprecedented access not only to a leading world bank, but also to Techstars mentor and investor relationships. The programme ends with 'Demo Day' – an opportunity to pitch to the influential tech community. Barclays also runs Accelerators in locations in London, Tel Aviv and Cape Town.