Barclays' Annual Technology and Futures Conference: The Age of Connection
Barclays' Annual Technology and Futures Conference Gets to Grips with "New Age of Connection."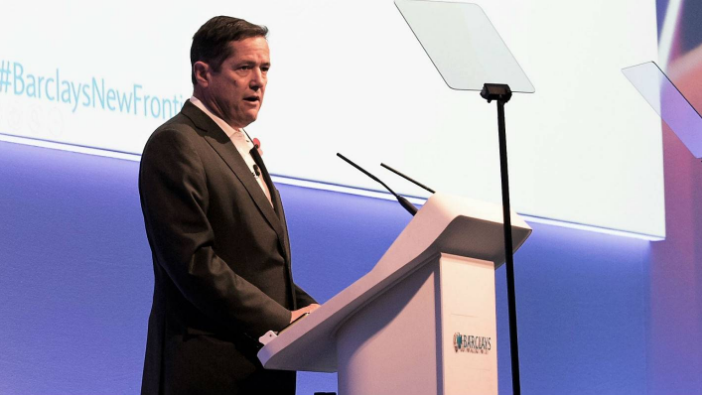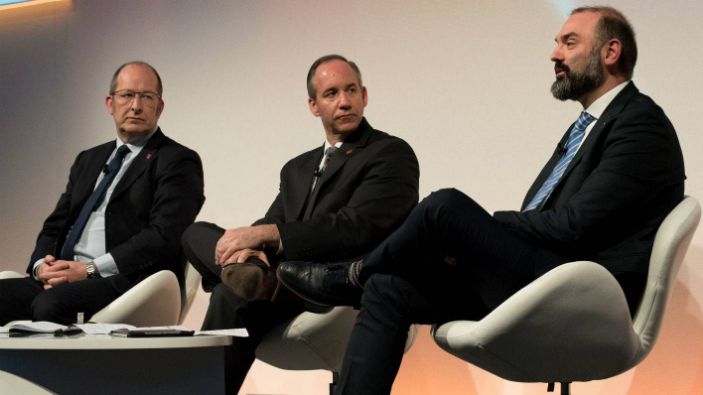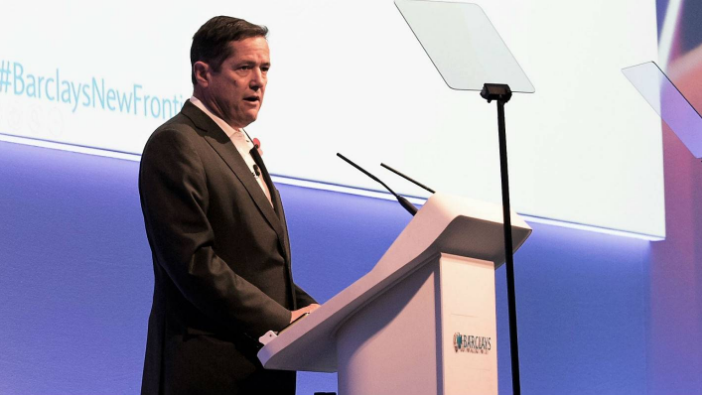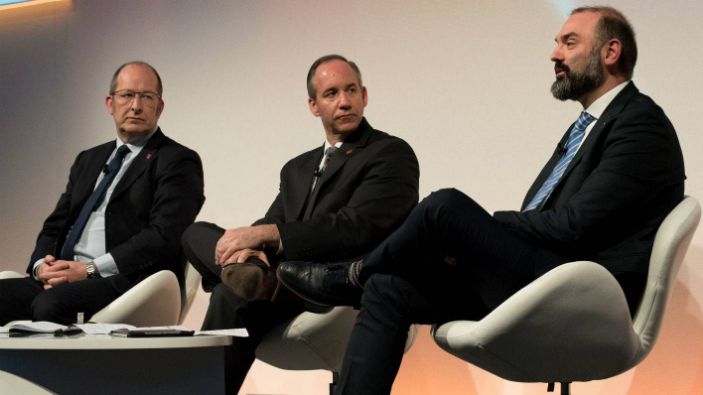 Originally published on Barclays
Hundreds of decision-makers and innovators from the finance and technology sectors and beyond have gathered in London for the Barclays New Frontiers conference to consider what Barclays Group CEO Jes Staley called "the new age of connection".
The assembly was the latest incarnation of Barclays' long-running "Digital Conference", now renamed to reflect that innovation stretches beyond the boundaries of technology. "We wanted to ensure the thinking and ideas we surface today were not constrained in any way – including by the title," said Staley.
In his opening speech, Staley looked at "the disruptive forces shaping our world" and considered business leaders' obligations to be attentive to the communities most affected by the disruption, as well as focusing on what it means for their companies. He concluded that "if we can recognise that obligation, and respond accordingly, then innovation and technology can herald a period of profound and optimistic global change. At the heart of that optimistic future, I believe, is a new age of connection, where technology, infrastructure and finance will once again come together to reshape our world for the better."
Data Safe
With two lecture halls in constant use and a series of young companies delivering pitches in side rooms, the conference covered the whole range of tech sub-sectors, while also focusing on how best to engage and serve a new generation of customers and employees.
Staley has long described Barclays as "a technology company with a balance sheet and regulators", and other speakers at the conference refined this idea further – among them Dev Ittycheria, CEO of MongoDB, who said "every company today is becoming a software company".
Data – whether a bank's responsibility to safeguard it, or how it can be used to develop artificial intelligence services – was one the conference's key themes. Staley said that data was now the "treasure" that customers needed banks to protect, while a later panel on cyber security featured Barclays' Royce Curtin, Global Head of Intelligence, and Christopher Greany, Head of Group Investigations, who are former senior operators in, respectively, the FBI and London's Metropolitan Police. Curtin outlined strategies for companies to keep data safe, warning that by 2020 there would be 50 times more data online and that "every number means more ways bad guys can get in".
Fourth Dimension
The conference featured panels on 'marketing for millennials' and 'the future of talent', and insights on blockchain and the internet of things, but the dominant theme under discussion, permeating most of the panels, was artificial intelligence – both the potential of the positives and the mitigation of the negatives. Data also played a part here, with Patrick Chung, founding partner of venture capital group Xfund, seeing a world where cures for diseases are discovered by intelligent machines checking databases. Joseph Sirosh showed the audience how farming companies are becoming more efficient by having "connected cows", measuring step-count and crunching data to monitor fertility. "AI blossoms on top of the cloud," said Sirosh. "And every part of behaviour on this planet is becoming digital. This gives oxygen for AI."
Artificial intelligence was summed up by Barclays' Head of Client and Customer Experience, Matt Hammerstein, as "the fourth dimension of economic growth", taking the marginal cost of service to zero and, with reinforced learning making AI ever more responsive, allowing "conversations to go on as long as customers want them to".
The impact of this on both customers and the workforce was considered at length. Jes Staley noted that AI does not always cost jobs. He relayed how, on the 50th anniversary of Barclays installing the first ATM, he checked whether the company has more or less bank-tellers than half a century ago – and found it has more.
With the technological ground shifting beneath our feet, and a generation of "digital natives" coming of age in a world disrupted by companies and utilities that would have been unimaginable two decades ago, Matt Hammerstein said of the New Frontiers Conference: "The nature of this is a conversation. Convening like this helps us all take advantage of technological change, and we have a responsibility as an institution to help this facilitate social good."
Press Release: New Frontiers Conference: Jes Staley Opening Remarks