Barclays and Robin Hood Foundation Platform "Up & Go" Helps Low-Income Workers Compete for Jobs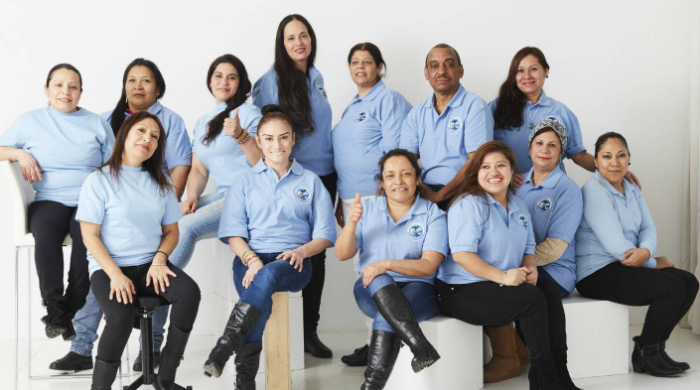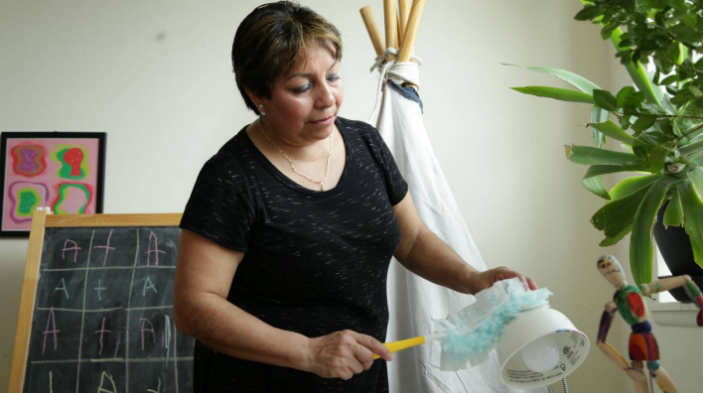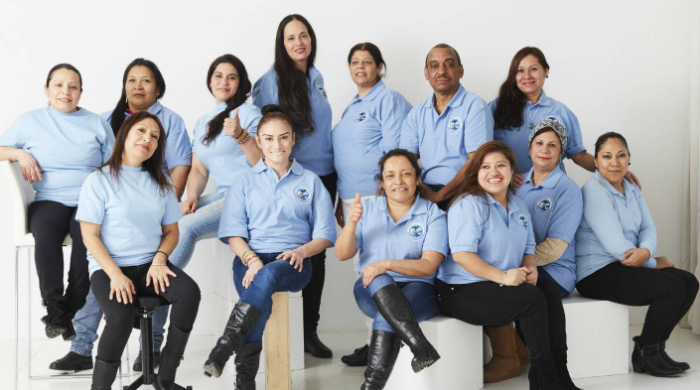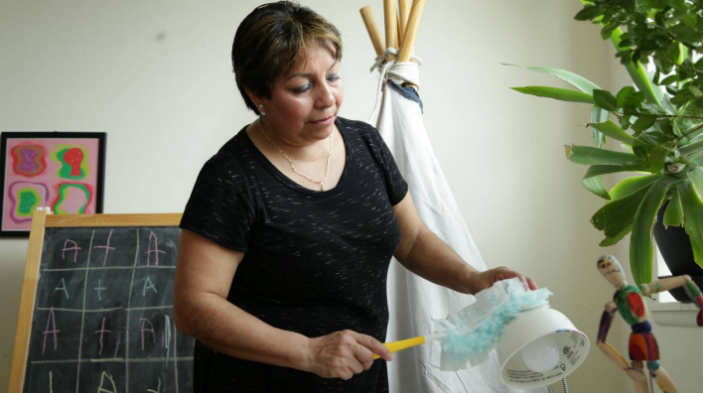 Originally published on Barclays
Up & Go, a new online platform supported by Barclays and the anti-poverty foundation Robin Hood, allows New Yorkers to book cleaning services from worker-owned cooperatives. We hear from the women earning a decent wage and growing their businesses through the app, which puts earning power directly in their hands.
Socorro Cruz spent 50 precarious years working as a self-employed cleaner. "It was hard to find work, especially not speaking English," she says. "I was badly paid for a lot of work, and sometimes I didn't get paid at all."
Everything changed when Cruz heard about a programme for workers to form their own cooperative cleaning business. Cruz joined with five other workers to build their business from the ground-up. She is now a worker-owner of Brightly Cleaning of Staten Island, earning around £16 ($21) an hour in dignified work conditions with the support of an office manager, contracts – and a share in the profits.
Cruz is just one worker-owner benefitting from a Barclays-funded app that aims to put earning power into the hands of low-income workers – mainly women from disadvantaged backgrounds.
Launched in May, the app – called Up & Go – allows New Yorkers to book cleaners from worker-owned cooperatives. 
The worker-owned businesses take home 95% of the cost of each cleaning job – nearly double that of the lowest paying service apps. The worker-owners democratically decide on all Up & Go pricing and reinvest the remaining 5% back into their businesses and the platform.
According to the New York-based Center for Family Life – which helped develop the app alongside the CoLab Cooperative – worker-owners take home an average of £16 ($21) per hour on Up & Go, as opposed to the £7.50 ($10) per hour workers were typically earning prior to joining a cooperative. There is a flat-rate pricing structure for each cleaning job, which worker-owners say they chose because it gives them autonomy and puts value in the quality of their services. Payment is made by credit card, which is more secure than cash or cheque.
The gig economy, an increasingly popular labour market made up of short-term and freelance work, has been accused of exploiting workers while benefitting large companies. Traditionally, workers on gig economy apps can take home as little as 50 to 80% of a job's cost.
Up & Go was launched at Rise New York, Barclays' open innovation co-working space. The bank provided funding to develop the app and expertise on the design of the platform and the business model. CoLab Cooperative, a worker-owned digital agency, built the web app.
Mark Thain, Director, Social Innovation at Barclays, says: "This unique partnership is a great example of how the private and non-profit sectors can work together to ensure more businesses and workers can access the gig economy in a meaningful way.
"We look forward to the growth of Up & Go and wish all the worker-owned businesses success as they access this exciting new platform."
Steven Lee, Managing Director, Robin Hood, adds: "The gig economy has brought tremendous change in the way we live and work.
"Low-income workers have historically been denied the benefits the new economy offers. With Up & Go, we've invested in a worker-focused platform that democratises access to work for women, workers without higher education, and other New Yorkers living in poor communities."
Cruz says Up & Go has allowed Brightly, which launched in June 2017, to get off the ground and grow. "We're getting a lot of jobs," she says. "We are so lucky to be part of Up & Go. It's a backbone that supports us and protects us. We really want to provide this opportunity to other workers as well."
The two other cooperatives that launched the app alongside Brightly Cleaning are EcoMundo Cleaning, based in northern Manhattan, and Cooperative Cleaning of New York.
Elizabeth Ruiz, a worker-owner at EcoMundo, says: "Being a business owner brings me great personal satisfaction because I can be self-reliant." 
"I give myself to my work with all my strength so that my client stays satisfied – satisfied with the cleaning, and satisfied with the company, too."
Ruiz says being her own boss allows her to make decisions on her wages and schedule. "There are more possibilities to do other projects in your life and when you depend on a boss you cannot do that because they set the rules," she says.
"They make the decisions and you cannot make them. Here we make all the decisions."
Mariana Ortega, general manager of Cooperative Cleaning, says the partnership has made tech and marketing resources available that are rarely accessible to small organisations.
She says: "There's competition on the market. We can't compete, not individually, and Up & Go brings us all to that ability and level to do that. It's a stepping stone."
Maribel Torres, of Brightly Cleaning, says she hopes many others will join them. "We're looking to create more jobs and expand the impact that we have in our community because that's why we're doing all of this," she says.
New Yorkers have greeted the app with enthusiasm. One customer, Kara Hayward, describes it as a "quality service" that is "easy to use", adding: "I love that Up & Go works directly with small businesses. I feel like I am supporting New York City."
Another says: "I'm glad to know the coop members receive their fair share of the fee for their services".
Sylvia Morse, Project Coordinator at the Center for Family Life – which is coordinating the development of Up & Go – says that unlike some of the larger-scale apps, Up & Go is controlled by the workers themselves. This means that they determine their own schedules, wages and working practices – all of which yields a better quality service.
"Up & Go's services are a little more expensive," she says. "But something we have heard from customers over and over again is how clean their house is. Cleaner than they thought it could be.
"The goal is not to enrich investors. The goal is to help worker-owned businesses become sustainable and continue to grow."