AT&T and Girls Scouts Teach Kids the Power of Code
By Nicole Anderson, Assistant Vice President and President of the AT&T Foundation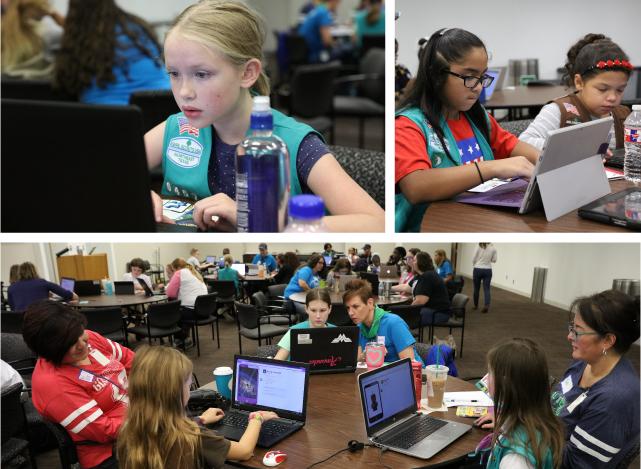 I loved being a Brownie. My mom was our troop leader, and it was fun to sing "Make new friends but keep the old" in a round.  I felt proud earning badges and wearing my uniform, and liked competing with the other girls in my troop on who could sell the most Girl Scout cookies. I now realize that these early lessons in setting goals, learning new skills and being part of a team helped prepare me for adulthood.  But I'll admit that I'm envious of the badges girls can earn these days – coding and robotics!  These are critical STEM skills that are key to their future success.  
At AT&T, we are constantly looking for talented people to join our STEM troops, I mean teams. That's why we invest in programs like Girl Scouts that introduce young people to the language of coding and its power to impact their future. Last year, we launched the AT&T Kids Coding Camp for our employees and their children to code together. They used curriculum from one of our AT&T Aspire Accelerator companies, Bitsbox, to teach kids the basics of coding and how to build their own apps.
This year, as we prepare for the Girl Scouts of the USA's national convention: G.I.R.L. 2017, we are inviting Girl Scouts to join us at these camps around the country. G.I.R.L. stands for "Go-getter. Innovator. Risk-taker. Leader." These are characteristics that AT&T values and encourages in its employees. I believe that learning to code can inspire and empower girls to embody the spirit of G.I.R.L. and be the STEM leaders of tomorrow.  Seems you can still learn new skills but keep the old traditions that makes being a Girl Scout so great in the first place!