AI4ALL Virtual Summer Camp Thrived with ON Semiconductor's Help
AI4ALL Virtual Summer Camp Thrived with ON Semiconductor's Help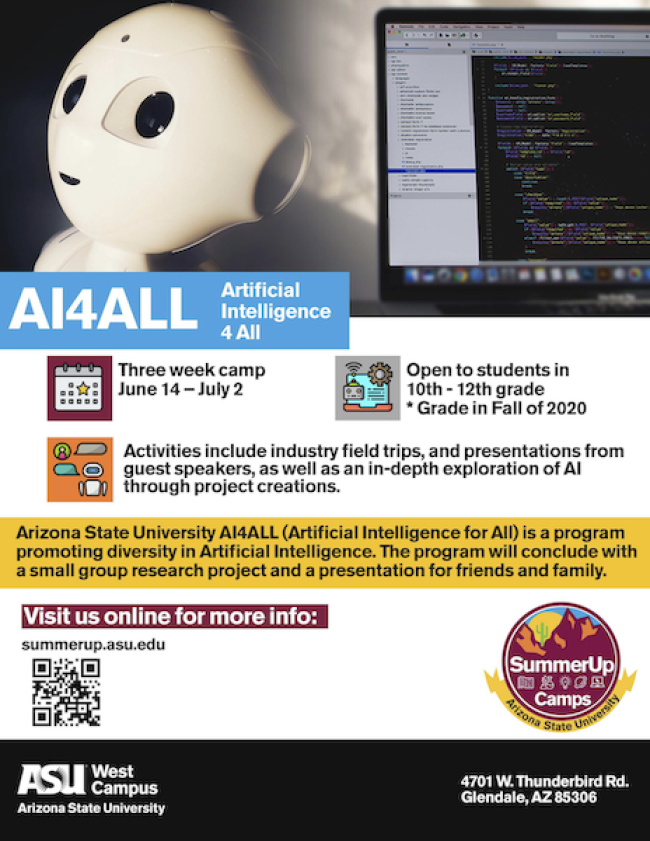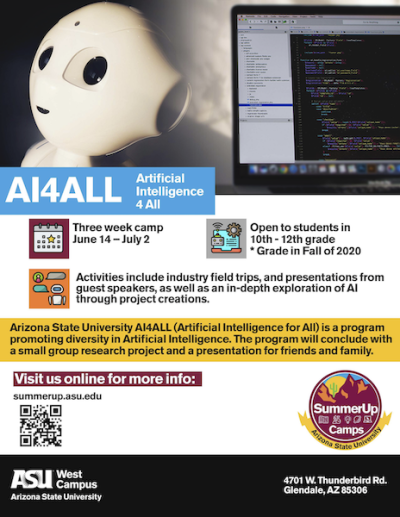 Friday, November 6, 2020 - 2:40pm
STEAM/STEM (Science, Technology, Engineering, Art and Mathematics) Day, which falls annually on November 8, celebrates the importance of promoting these skills. These subjects inarguably advance society and STEAM/STEM programs promote fun and engaging ways for students to immerse themselves in these subjects. 
The bipartisan congressional STEM Education Caucus noted,"our knowledge-based economy is driven by constant innovation. The foundation of innovation lies in a dynamic, motivated and well-educated workforce equipped with STEM skills." Growth in STEAM/STEM jobs tripled the rate of growth in non-STEM/STEAM jobs in the first decade of the 21st century. However, racial and gender gap issues remain causing employers to continue to struggle with filling STEM/STEAM-related positions.
Consistent with our company's commitment to make a positive impact on communities and being passionate about supporting STEAM activities, ON Semiconductor's affinity network group (ANG) STEM UP (science, technology, engineering and mathematics for underrepresented populations) collaborated with Arizona State University's (ASU) New College and AI4ALL to host students from across the United States in the AI4ALL SummerUP Camp for the second year in a row. AI4ALL is a U.S.-based nonprofit dedicated to increasing diversity and inclusion in Artificial Intelligence (AI) education, research, development and policy. 
STEM UP's mission is to develop and retain a diverse workforce, which will positively affect our company's outcome with regard to innovation and performance. To operationalize this mission, STEM UP has three pillars of focus including recruitment, retention and service learning. Over the years, ANGs such as STEM UP have worked with ON Semiconductor employees to invest resources, time and effort to increase access to and interest in STEM.
This year's camp was a virtual success, serving 24 campers coming from all over the country from upstate New York to Miami, Florida to Southern California. With a virtual platform, AI4ALL, instructors and staff were able to reach campers for whom travel was not an option.
Every day campers spent six hours in an online classroom learning AI and Python programming language using tutorials and exercises. The campers did hands-on projects to put their learning to the test. 
Four groups of campers were assigned a unique project to solve. AI4ALL's 2020 goals were to have campers apply AI for social good with every project. Each group was provided related datasets and step-by-step tutorials on each phase of the project. The campers were introduced to different types of data, featured selection and extraction techniques, machine learning algorithms, evaluation metrics and visualization methods to build an AI model. 
At the end of the camp, each team presented on their project through a live, online platform. Their projects were "Heart Disease Prediction," "Fake News Detection," "Bot Detection" and "Flu Prediction."
During one of their classroom days, the students took part in a virtual field trip to learn more about ON Semiconductor. During this tour, our employees provided them with an overview of the Company, background on our evaluation board lab, and gave them a glimpse into our award-winning reclaim and recycling operation. At each stop, the campers could ask questions and get a first-hand look at each environment. It was a huge success!
When the campers were done with class each day, they met in the evenings for a social time. Camp counselors mentored, encouraged and engaged with each of them every evening for three weeks. Together, they made over 62 plant hangers using macramé, created articulated desk lamps, watched movies and matched wits in trivia. 
One camper, Olivia, expressed her gratitude when she said, "I learned so much in AI4ALL SummerUP Camp. I was so glad to be able to do this camp virtually. It allowed me to learn from experts, build my network and confirm my love for AI!"
Thank you to ASU's New College for hosting the event and AI4ALL for contributing the curriculum, encouragement and support to the campers. Plans have begun already for 2021's virtual and on-campus experience.  
To learn more about STEM UP and the other ANGs at ON Semiconductor, please visit our Diversity and Inclusion Initiative page and follow us on social media.