Aflac Extends Wing of Support After Town Sign Is Stolen
Flanders, New York, welcomes the Aflac Duck as new welcome sign is unveiled for the town.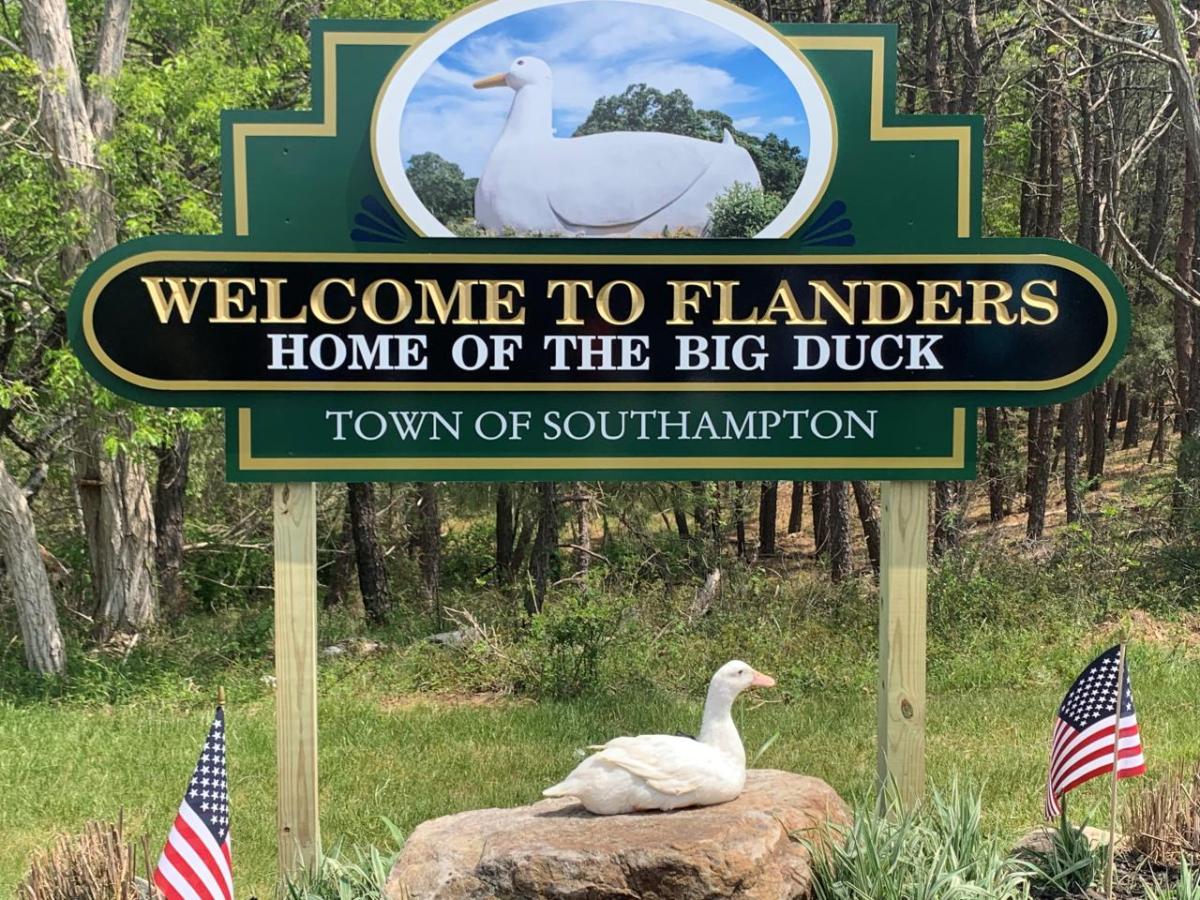 As visitors enter the town of Flanders, New York, they're greeted with a sign that features "The Big Duck," a white, Peking duck not unlike the one featured in Aflac's logo.
For more than two decades, the sign has paid homage to the town's duck-farming history, but earlier this year, it went missing. Knowing the importance of this town icon and, of course, sharing an appreciation for ducks, Aflac Market Director Trevor Fennell stepped in and offered to replace the sign on behalf of Aflac.
"For Flanders residents, it is a familiar welcome home, and it's a friendly greeting for visitors to this lovely community," said Fennell. "At Aflac, we believe in doing the right thing, and this was, without a doubt, the right thing to do for such a wonderful town."
On May 15, at the corner of Pleasure Drive and County Road 104, representatives from the town of Flanders and from Aflac gathered together to unveil the new sign, so that town visitors and residents will once again be greeted by a familiar, welcoming face as they drive into Flanders.
Aflac | Aflac NY | WWHQ | 1932 Wynnton Road | Columbus, GA 31999
Z2300542