Up to $5 Million in Aid Committed by VSP Global to Support Victims of Hurricanes Harvey and Irma
Company partnering with network doctors who will provide eye care to those in need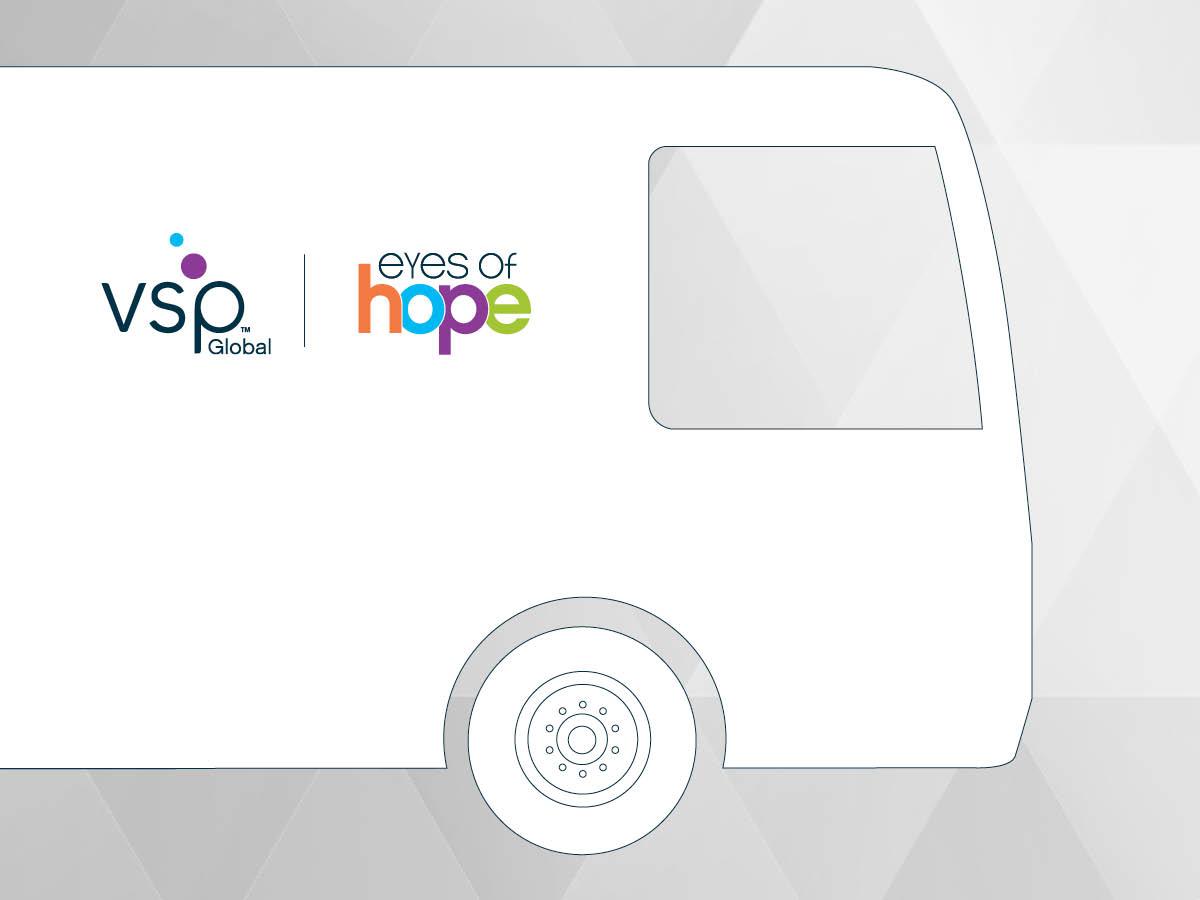 September 20, 2017 /3BL Media/ - Eye care and eyewear are not usually top of mind following a natural disaster, but rebuilding your life in the aftermath when you can't see clearly can make it even more difficult. VSP Global is committed to providing access to care at all times, but in times of crisis, that focus is amplified. To help, VSP Global has committed up to five million dollars in relief efforts. This includes partnering with VSP network doctors whose businesses have been damaged to help them return to providing eye care and eyewear for community members in need. 
VSP is currently on scene in Houston with the VSP Global Eyes of Hope 40-foot mobile eye care clinic, which gives local VSP eye doctors who have been affected by the hurricane a place to provide care and new glasses to patients. Since arriving on September 11, doctors have seen nearly 350 people in need. A second mobile eye care clinic is ready to be deployed to Florida to partner with local VSP network doctors there to also help those impacted by Hurricane Irma.
"As a Texan, I have seen the impact of Hurricane Harvey up close and personal," said Robert Chu, O.D. and VSP Global Board Member. "Everyone knows that providing shelter and food are essential first steps for those impacted. What a lot of people don't know is that access to eye care is an important next step for many individuals who have lost their glasses or contacts and can't complete basic yet critical tasks – like filling out claim forms or driving – which they need to be able to do as they put their lives back together."
Other relief efforts provided by VSP Global include:
Reinstatement of benefits for VSP members whose glasses or contacts were damaged or lost 
Outreach to VSP network doctors whose practices have been destroyed to provide resources like donations or discounts of products such as transition of patient records to the cloud for easy access
Matching employee donations up to $25,000 to the Red Cross
"We have nearly two million VSP members in Houston and the surrounding areas, and to date, we know of 25 VSP network doctors whose eye care practices were damaged or destroyed," said Rob Lynch, VSP Global Board Member and interim CEO. "As a mission driven company, we are dedicated to playing our part in helping communities recover after disasters, big or small, by providing access to eye care for those who are most in need."
In addition to the mobile clinics, VSP has also provided 4,000 gift certificates to charitable partners to distribute to those in need across all of the areas affected. The gift certificates are redeemable at local VSP network doctors' offices and include a comprehensive eye exam and eyewear at no-cost to Houston residents.
For more information about VSP Global outreach, please visit VSP's Eyes of Hope disaster relief resource site.
###
About VSP Global
As a doctor-governed company, VSP Global® exists to create value for members and opportunities for VSP network doctors. VSP Global's complementary businesses include VSP® Vision Care, the only national not-for-profit vision benefits company, which provides access to eye care for its 84 million members around the world through a network of 40,000 eye doctors; Marchon® Eyewear, Inc., one of the world's largest designers, manufacturers and distributors of high quality eyewear and sunwear; VSP Optics Group, industry leaders in ophthalmic technology and lab services,  providing custom lens solutions for the vision and lifestyle needs of patients; Eyefinity®, the eye care industry's largest electronic health records and practice management software company, and VSP Omni-Channel Solutions, which creates connected consumer experiences designed to strengthen the relationship between VSP members and their eye doctors. To date, VSP network doctors have provided eye exams and eyewear at no-cost to over a million people in need through a partnership with VSP Global's Eyes of Hope®.