VSP Global and U.S. Conference of Mayors Partner on Free Vision Care Events for Third Year
Outreach tour connects VSP network doctors and communities in need of eye exams and glasses in three cities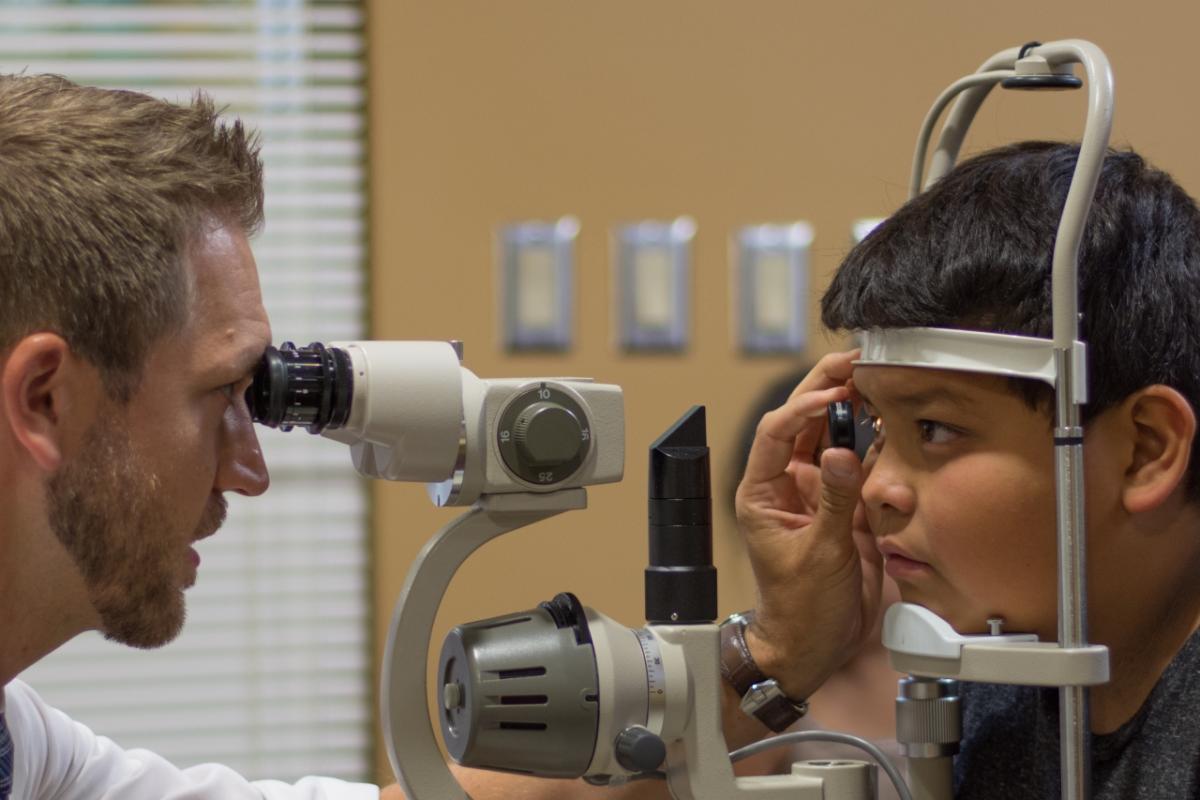 RANCHO CORDOVA, Calif., March 12, 2018 /3BL Media/ – Echo Green has worn glasses all her adult life, but she had not had an eye exam in 10 years. Today, she's grateful for an updated prescription that includes bifocal lenses. "Your eyes are precious, they are the only ones you're going to have so you have to take care of them the best you can," said Green.
Green is one of thousands of individuals whose access to a comprehensive eye exam and new glasses at no cost is made possible through a partnership between The United States Conference of Mayors (USCM) and VSP Global. Together with VSP network doctors, the two organizations are teaming up for the third year in a row to bring access to eye care and eyewear to people like Green who need it the most. This year, USCM and VSP identified communities in three cities for the VSP Global Eyes of Hope mobile eye care clinics to visit. San Jose, California will be the first stop mid-March, followed by Columbus, Ohio in May, and finishing off with Chicago, Illinois in June.
In 2016, after providing access to vision care for 1 million people through Eyes of Hope initiatives, VSP Global committed to helping a million more by 2020. The partnership with USCM helped launched that pursuit. Now, two and a half years in, VSP Global is close to reaching its goal.
"In each community, local VSP network doctors volunteer their time on our Eyes of Hope mobile clinics and improve the lives of the children, adults and seniors who receive a comprehensive eye exam and glasses – many for the first time in their lives," said VSP Global President and CEO Michael Guyette. "We are proud to help bridge the gap in access to eye care."
More than 45 million households in the U.S. don't have access to vision insurance. Healthy vision is essential to a child's ability to learn and achieve their academic potential, as well as to play sports and other activities. Easily remedied vision issues can impact a child's sight for life if not caught early on. Without glasses, adults might have a harder time filling out job applications, performing in the workplace, and other everyday tasks. For senior citizens who are more prone to chronic eye illnesses such as glaucoma, cataracts and macular degeneration early detection is critical.
"Mayors have a deep understanding of their communities' needs, especially when it comes lack of access to vital health care services like vision care," said Tom Cochran, CEO and Executive Director of The United States Conference of Mayors. "This partnership with VSP, leveraging their vast local networks of doctors, has had an incredible impact in areas of our cities that need it the most, and helped us ensure thousands of our residents can live more fulfilling and productive lives."
Hear from those affected by the partnership, including doctors, patients and the late Ed Lee, former mayor of San Francisco.
# # #
About VSP Global
As a doctor-governed company, VSP Global® exists to create value for members and opportunities for VSP network doctors. VSP Global's complementary businesses include VSP® Vision Care, the only national not-for-profit vision benefits company, which provides access to eye care for its 88 million members around the world through a network of 39,000 eye doctors; Marchon® Eyewear, Inc., one of the world's largest designers, manufacturers and distributors of high quality eyewear and sunwear; VSP Optics Group, industry leaders in ophthalmic technology and lab services, providing custom lens solutions for the vision and lifestyle needs of patients; Eyefinity®, the eye care industry's largest electronic health records and practice management software company, and VSP Retail, which creates connected consumer experiences designed to strengthen the relationship between VSP members and their eye doctors. To date, VSP network doctors have provided eye exams and eyewear at no-cost to over a million people in need through a partnership with VSP Global's Eyes of Hope®.
About The United States Conference of Mayors
About The United States Conference of Mayors -- The U.S. Conference of Mayors is the official nonpartisan organization of cities with populations of 30,000 or more. There are nearly 1,400 such cities in the country today, and each city is represented in the Conference by its chief elected official, the mayor. Like us on Facebook at facebook.com/usmayors, or follow us on Twitter at twitter.com/usmayors.