2022 AISES Leadership Summit to Be Held on the Ancestral Lands of the Pechanga Band of Luiseño Indians
April 10–12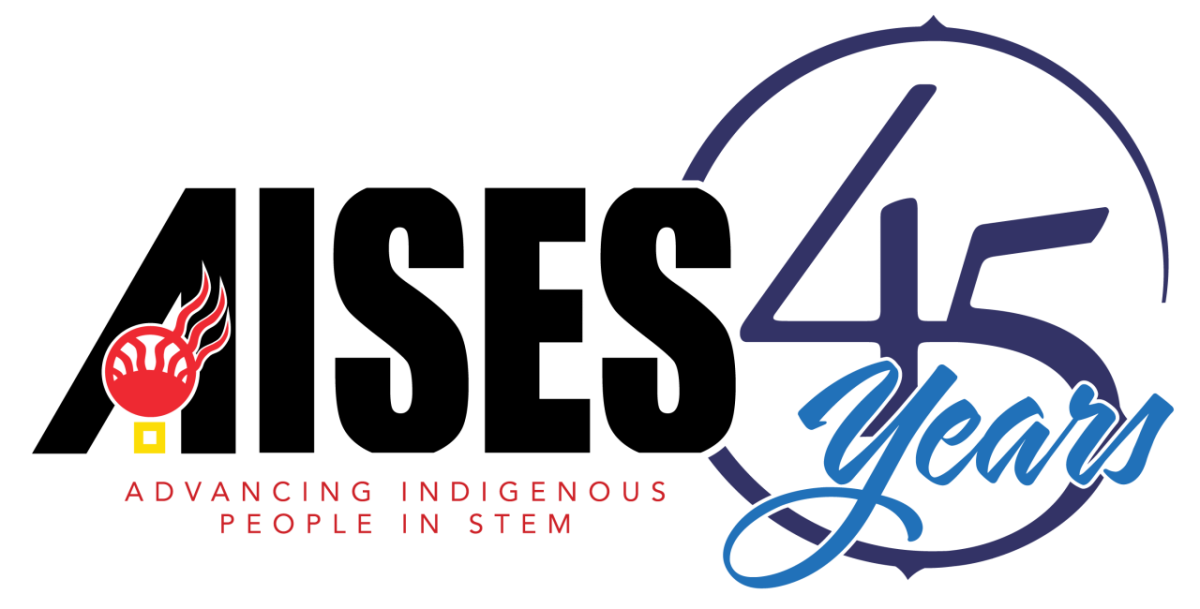 AISES - Advancing Indigenous People in STEM
ALBUQUERQUE, N.M., April 1, 2022 /3BL Media/ - AISES and the Pechanga Band of Luiseño Indians will host the 2022 AISES Leadership Summit in Temecula, Calif., from April 10 to 12, at the Pechanga Resort Casino.
Each spring, about 300 participants gather to spend two full days in a community of experienced and emerging Indigenous leaders. The Summit attracts students as well as leaders and professionals in fields spanning the STEM (science, technology, engineering, and math) disciplines. Sessions focused on career development and mentorship offer leadership advice and tools for academic success and career growth.
Notable Summit events include the Opening Reception, Morning Blessings with Elders, and the Closing Banquet. The Summit will also highlight the Pechanga Payómkawichum (Luiseño) people's culture and traditions and provide opportunities to tour the Great Oak and Culture Knowledge grounds.
This is the second time that the Pechanga Band of Luiseño Indians is hosting this event, having previously welcomed the AISES Leadership Summit in 2020. Mark Macarro, Tribal Chairman of the Pechanga Band of Luiseño Indians said, "We applaud AISES for their continuing efforts to enhance the skills and knowledge of Native students and professionals in various careers in science, technology, engineering, and math. We wish AISES a successful 2022 Leadership Summit and thank them for the privilege of hosting this Summit."
AISES is thrilled to announce that best-selling author D.J. Vanas will be the 2022 Leadership Summit Closing Banquet keynote speaker. Vanas is the president of Native Discovery, a speakers bureau dedicated to connecting Fortune 500 companies, tribes and tribal organizations, entrepreneurs and small businesses, and nonprofits with top motivational speakers who focus on themes central to Native values, like service, leadership, and teamwork. Past clients of Native Discovery include NASA, Intel Corporation, the U.S. Army, Subaru, Costco, and the White House.
Summit Speakers and Presenters
AISES has finalized the list of speakers and session presenters for the more than 35 breakout sessions spanning a range of leadership development topics. Review the agenda to see the scheduled sessions, presenters, tours, and social events.
"As always, this year's Summit offers inspiring speakers, engaging workshops, and informative sessions. Participants are sure to come away with actionable answers about the leadership qualities and skills they will need to be successful in today's workforce," said Michael Laverdure (Turtle Mountain Band of Chippewa), AISES Board Chair.
The support and enthusiasm of over 6,000 members and committed sponsors make it possible for AISES to advance its mission. AISES is grateful to all the generous sponsors of the 2022 AISES Leadership Summit, especially the Pechanga Band of Luiseño Indians, Apple, IBM, Wayfair, Best Buy, Chevron, Honeywell FM&T, Microsoft, NASA, Stantec, USDA NCRS, Yahoo, and the Poarch Band of Creek Indians.
Registration
Register now to join AISES on the ancestral lands of the Pechanga Payómkawichum (Luiseño) people. The student rate is $69 per person; advisor and chaperone rates are $99 per person; and the professional rate is $159 per person. To secure your spot, register at http://summit.aises.org.
Meeting safely in person at the 2022 AISES Leadership Summit is a priority. Read the Health and Safety statement here. For all Summit related inquiries, email summit@aises.org.
Planning your Trip – Travel and Lodging
Guests are responsible for making their own lodging reservations and payment arrangements with the Pechanga Resort Casino. Call 951.770.3178 to check availability. There are other hotels to choose from in the area.
The following four airports are the closest to the Temecula, Calif., destination:
Ontario International Airport — 53 miles
San Diego International Airport — 57 miles
John Wayne Airport, Orange County — 66 miles
Los Angeles International Airport — 92 miles
For ground transportation and links to the airports, please visit the Hotel and Travel page at http://summit.aises.org.
About the Pechanga Band of Luiseño Indians
The Pechanga Band of Luiseño Indians is a federally recognized Indian tribe that has called the Temecula Valley in Southern California home since time immemorial. The Pechanga Indian Reservation was established by presidential executive order in 1882, affirming the Tribe's sovereign rights and land base. The Pechanga Band directly employs over 5,500 people and owns and operates the award-winning Pechanga Resort Casino, the largest gaming facility in the western U.S. https://www.pechanga-nsn.gov/
About AISES — Advancing Indigenous People in STEM
For 45 years, AISES has focused on substantially increasing the representation of Indigenous peoples of North America and the Pacific Islands in critically needed STEM (science, technology, engineering, math) disciplines. This robust nonprofit currently supports individual student and professional members across the U.S. and Canada through chartered college and university chapters, professional chapters, tribal chapters, and affiliated PK-12 schools. Members benefit from diverse STEM-focused programming that supports careers and promotes student success and workforce development in multiple crucial areas. To learn more visit aises.org.
###