The 2020 Global Culture Forum - Virtually Incredible!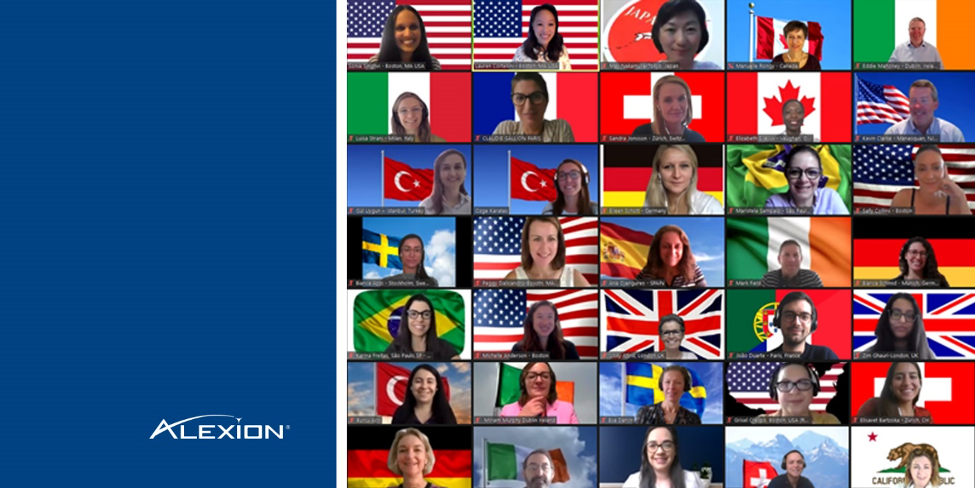 Alexion's annual Global Culture FORUM brings together a team of global Culture Champions and Connectors to share ideas, inspire one another, and gain new insights on how to advance our culture and continue to embed a patient-centric mindset in everything we do. This is especially critical in our current environment. "We are all facing similar challenges despite our location and role within the company. We all have a critical role to play in continuing to drive and foster the culture we are striving for," said Sally Collins, Head of U.S. Sales, Metabolics.
Due to the ongoing pandemic, this year's Global Culture FORUM was held virtually but thanks to some strategic pivoting and creative thinking, the Culture team was able to ensure engagement remained strong, if not stronger, than last year. Culture Project Coordinator, Lauren Cortellini, shared, "The FORUM is an opportunity for us to connect and engage with each other, and we felt it was important to be together, now more than ever."
With a coordinated and thoughtful planning process, the Culture Team put together a packed agenda that featured a patient advocacy speaker, an aHUS LEAP Simulation, an external speaker, an Executive Q&A Session, a CSR update, breakout sessions, and even a Zumba class! More than 50 team members from across 23 functions and 17 countries attended this year's virtual FORUM and came away with an even greater sense of our purpose, our values and our culture.
"The Global Culture FORUM further underscores our commitment to patients, recognizing our values in action, and focus on leadership development.  I am so grateful for the partnership with each of our champions across the globe and look forward to further advancing our culture, together," said Sonia Singhvi, Head of Culture.
To learn more about how Alexion is advancing its culture and people, visit Alexion.com.