For the 11th Consecutive Year Sodexo Sponsors Out & Equal's 2017 Workplace Summit
Twenty-four Sodexo representatives will attend the summit where they will share best practices in creating inclusive and accepting workplaces for all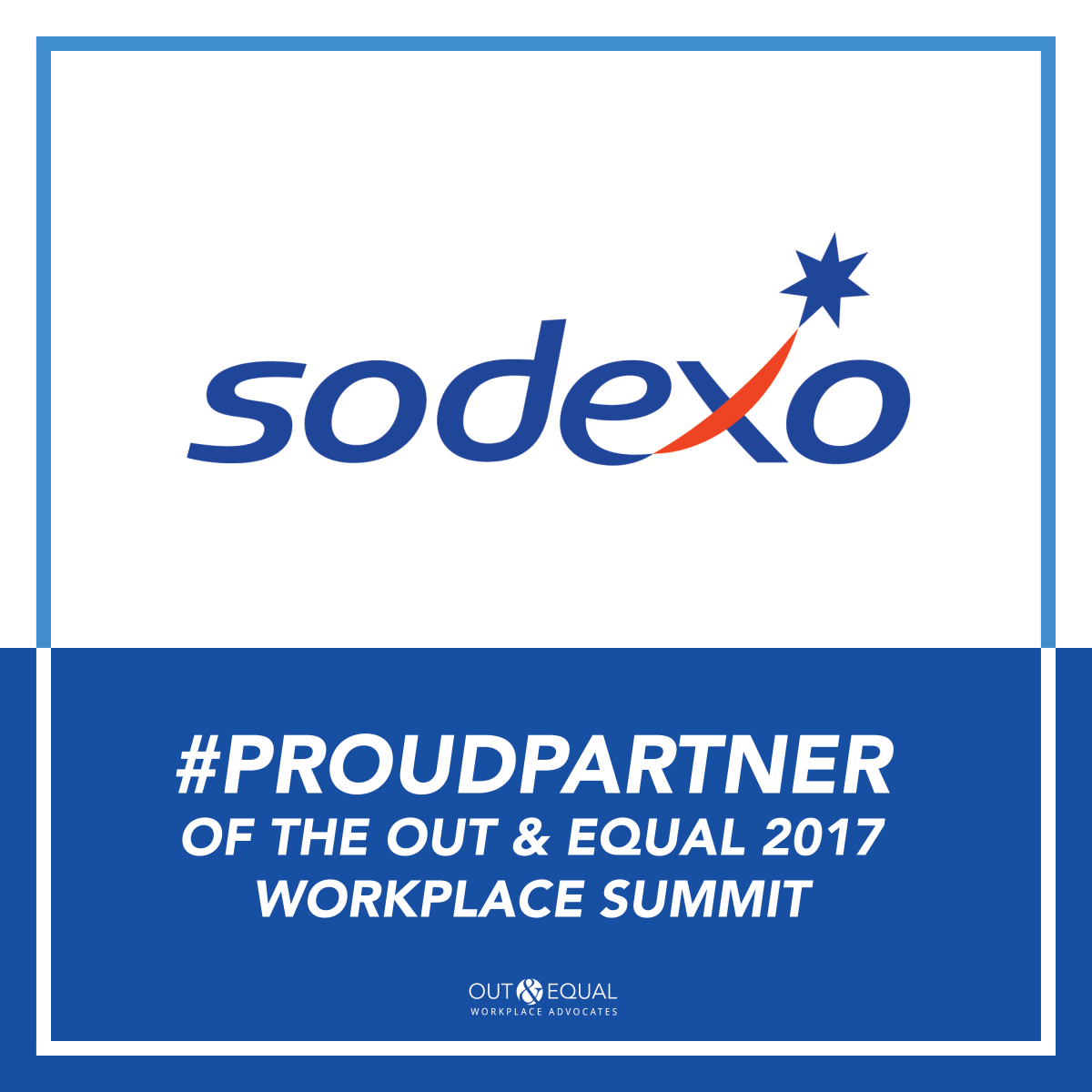 Sodexo is a titanium-level sponsor for Out & Equal's 2017 Workplace Summit
GAITHERSBURG, Md., October 10, 2017 /3BL Media/ - Sodexo, world leader in quality of life services, announced that it is proud to be a titanium-level sponsor of the Out & Equal's 2017 Workplace Summit, which begins on October 9 in Philadelphia, PA. The three-day global conference brings together employees and experts who are dedicated to creating workplaces that are welcoming and inclusive of people of all sexual orientations, gender identities, and gender expressions. The summit, which is considered the largest global LGBTQ business gathering, will feature hundreds of educational workshops, expert panels, mixers and plenaries with keynotes from prominent LGBTQ and ally leaders.
Sodexo's Senior Vice President of Human Resources, Gerri Mason Hall, was invited to deliver opening remarks during the Women's Leadership Breakfast on Wednesday, Oct. 11, and Margot Slattery, Country President for Sodexo Ireland and Northern Ireland, and member of the Board of Directors of Out and Equal Workplace Advocates, will be a panelist at the executive Power Lunch on the same day.  Other Sodexo executives in attendance will include: Lourdes Diaz, VP Global Diversity Relations; Rolddy Leyva, VP Global Market Diversity; Normand St. Gelais, Director D&I Canada, and Jim Burke, VPO of Corporate Services, to name a few.
"Sodexo has been a leader in implementing practical and innovative strategies to make our workplaces inclusive, and our sponsorship of this event is an example of our commitment to the LGBTQ community," Mason Hall said. "This is the ninth consecutive year Sodexo was ranked on the Human Rights Campaign's Best Places to Work for LGBTQ Equality list. And we all take pride in being part of a company that ensures inclusion is a priority."
Sodexo is committed to improving the Quality of Life for its customers, clients and communities by creating inclusive environments and workplaces that enable everyone to bring their authentic selves to work each day. Sodexo PRIDE Global Network, the catalyst of change for Sodexo LGBT employees, has established group sites around the world. Currently, 70 percent of Sodexo employees work in countries that have access to a local PRIDE chapter: with a target to expand to 80 percent by the end of 2018.
Sodexo USA is an American business that is part of a global, Fortune 500 company with a presence in 80 countries. Delivering more than 100 services across North America that enhance organizational performance, contribute to local communities and improve quality of life, Sodexo is a leading provider of sustainable, integrated facilities management and food service operations. It employs 123,000 Americans at 12,500 sites across the country and indirectly supports tens of thousands of additional U.S. jobs through its annual purchases of $9.2 billion in goods and services from small to large American businesses. In support of local communities across the U.S., the Sodexo Stop Hunger Foundation has contributed close to $30 million over the past 20 years to help feed children in America impacted by hunger.
Learn more about Sodexo at its corporate blog, Sodexo Insights.