UPS
Corporate Social Responsibility (CSR), Sustainability and Cause News & Media
UPS
Campaigns

Longitudes is the UPS blog discussing the macro forces shaping the global economy today and over the horizon.Visit longitudes.ups.com for the latest in thought leadership from UPS.
We're more than UPS employees. We are your neighbors. We live and work in your community, and we are dedicated to volunteering time, sharing knowledge and donating funds to make it better. At UPS, there's a culture that supports community service, helping us harness our collective...
President Obama announced the National Clean Fleets Partnership, of which UPS is a charter member along with FedEx, Pepsi-Frito Lay, Verizon, and AT&T. According to the President, it is "a partnership that will help reduce our dependence on oil that will protect our planet, and will...
Pages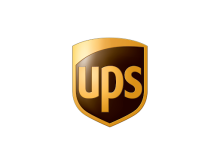 UPS is a global leader in logistics, offering a broad range of solutions including transporting packages and freight; facilitating international trade, and deploying advanced technology to more efficiently manage the world of business. Headquartered in Atlanta, UPS serves 10.6 million customers daily in more than 220 countries and territories worldwide.
For more information, please visit UPS.com or the company's Sustainability website, ups.com/sustainability. View and subscribe to UPS Horizons, our sustainability newsletter, by visiting ups.com/sustainabilitynewsletter.