Pacific Gas and Electric Company
Corporate Social Responsibility (CSR), Sustainability and Cause News & Media
Pacific Gas and Electric Company
Campaigns
This online report highlights stories, accomplishments and continuing progress that show the full breadth of PG&E's commitment to sustainability. It details the investment and innovation we're pursuing in a range of areas to provide safe, reliable and affordable service and to...
PG&E's Sustainability Journey:Building a Stronger Foundation for the Future
To celebrate the impact our employees and retirees have made in their communities, this April, we are hosting a company-wide celebration of service. Anchored by our annual Earth Day Clean-Up and Restoration Projects, the Month of Service will also feature a variety of other volunteer activities,...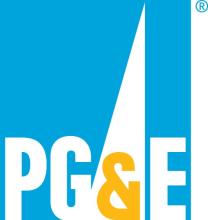 Pacific Gas and Electric Company, incorporated in California in 1905, is one of the largest combination natural gas and electric utilities in the United States. Based in San Francisco, the company is a subsidiary of PG&E Corporation.
There are approximately 20,000 employees who carry out Pacific Gas and Electric Company's primary business—the transmission and delivery of energy. The company provides natural gas and electric service to approximately 15 million people throughout a 70,000-square-mile service area in northern and central California.