What's So Drastic About Plastic? Earth Month 2018
What's So Drastic About Plastic? Earth Month 2018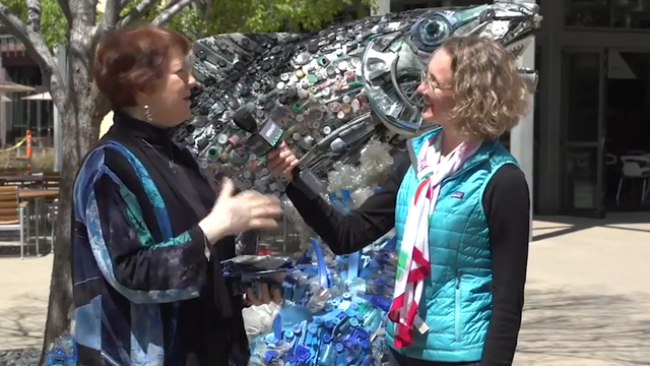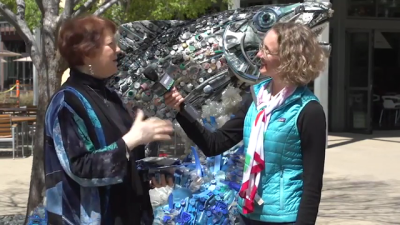 tweet me:
By 2050, the oceans will contain more plastics than fish. @WashedAshoreArt processes #plasticpollution from Pacific beaches to create monumental art. Watch their interview with @VMware @NicolaAcutt here: http://bit.ly/2KHGmp7 #conservation #sustainability #marinelife
Monday, May 7, 2018 - 11:00am
NEWSROOM: VMware
CONTENT: Multimedia with summary
VMware's EPIC2 values are the foundation of its strong company culture. VMware's mission is to leave ahead a better future—to put back more into the environment, society and the global economy than we take – and to inspire our employees, customers and partners to do the same. We are reminded of this mission as we celebrate Earth Month 2018.
This year, VMware is focused on plastics pollution; we're striving to "Reboot the Earth" by encouraging our communities to reduce single-use plastics. A surprising and alarming statistic indicates that by 2050, the oceans will contain more plastics than fish – a problem in dire need of a solution backed by innovative thinking.
In celebration of Earth Month 2018, Nicola Acutt, VP of Sustainability at VMware, spoke with Angela Pozzi, founder of Washed Ashore, to get her thoughts on environmental conservation. Established in 2010, Washed Ashore is a non-profit that has processed tons of plastic pollution from Pacific beaches to create monumental art that is awakening the hearts and minds to the global marine debris crisis.
Did you know that over half of the world's sea turtles have ingested some form of trash or plastic? An issue close to our hearts here at VMware, since quite a few turtles call the Palo Alto campus home. Sadly, plastic pollution is one of the most persistent environmental problems facing the world today – impacting not only ecosystems but also our own health for generations to come. Here's how you can help aid in conservation efforts.
Discontinuing the use of personal-care products containing "microbeads"
Participating in beach cleanups
Purchasing a reusable to-go beverage container instead of disposable water bottles
Forgoing plastic straws in favor of a metal or glass alternative
VMware is a community composed of remarkable people, and we believe each one of us can make a difference. Besides, the earth desperately needs innovation – and innovation is our passion. Join us this Earth Month and join the effort to end plastics pollution!
More From VMware
Friday, May 14, 2021 - 11:00am
Thursday, May 13, 2021 - 8:30am
Wednesday, May 12, 2021 - 8:30am