WELL @Work: Healthy Food Choices for People and Planet
WELL @Work: Healthy Food Choices for People and Planet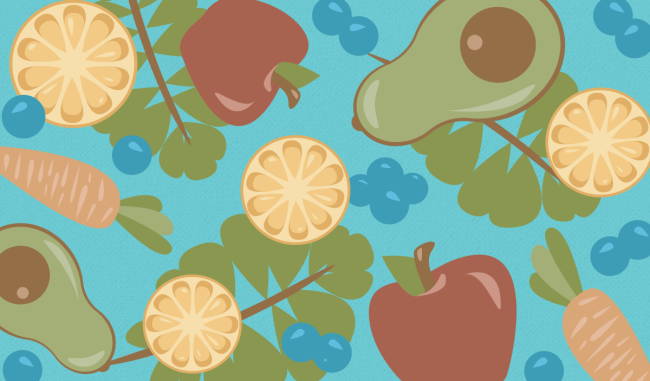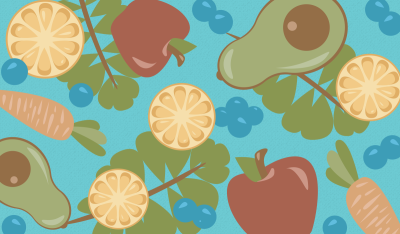 tweet me:
WELL at Work: #HealthyFood Choices for People and Planet http://bit.ly/2u5qxPx @WELLcertified #Nutrition #WorkplaceWellness
Tuesday, August 1, 2017 - 8:30am
Our CEO Rick Fedrizzi often talks about the Second Wave of sustainability. At IWBI, we believe that sustainability extends far beyond environmental protections. Just as WELL is for people, we believe that sustainability is about helping people make the best choices for both the environment and their health.
Personally, I've long been interested in the intersection of food and nutrition with health and sustainability. Our land, our health and our food systems are so intricately connected and dependent on one another that it's almost impossible to address one without affecting the other. Think about it: we can only cultivate healthy, nutritious food in soil that is well taken care of. If we neglect the land, then the food suffers. If the food suffers, then human health suffers.
Through our sustainability committee at IWBI, I am able to advocate for awareness of how our food choices impact our personal health and the health of our planet. As individuals and team members of larger organizations, we have the power and responsibility to support our community and environment by reshaping the way we purchase and consume foods.
Not sure where to start? Here are our top strategies for building a workplace nutrition program that's sustainable for both people and the planet:
Supersize me. Buying items in bulk and in larger sizes reduces need for excess packaging, repetitive ordering and the associated environmental impacts of shipping. We work to avoid purchasing individually packaged food and beverage items to minimize raw material consumption and plastic generation. As an alternative, we use glass dispensers for bulk items like oatmeal and mixed nuts.
Rethink recycling. Thankfully, we live in an age where there are many recycling programs for nearly every type of product. Most office and home products can be recycled in some capacity but recycling snack bags and wrappers can be confusing. Do they go in the recycling bin or trash can? We work with TerraCycle to continuously recycle wrappers from granola and protein bars such as LARA and RX bars in order to reduce even more of our waste.
Prioritizing F&V. There are many health benefits to consuming fruits and vegetables and these office snacks are also one of the most sustainable options. We reduce our recycling concerns by prioritizing fresh produce. The only "packaging" our bananas come in is the banana peel (which we happily compost).
Buy local. We work with our vending company to source the best local goods, including coffee from Brooklyn Roasting Co. and fruits and vegetables from nearby farms. This allows us to support local businesses all while reducing our carbon footprint and eating seasonally available produce.
Creating awareness. We make recycling easy for everyone with clearly marked waste bins and customized signage. By paying attention to the places people frequently visit, we're able to include personalized examples on our recycling guide and show everyone just how easy it is to properly recycle their coffee cup from the shop around the corner.
To learn more about sustainable food systems, check out the Nourishment WELLography on our Build WELL App where you can read more about fun strategies like "Meatless Mondays" to promote responsible food production at work.
​Anja Mikic serves as the WELL ​Nourishment subject matter expert and supports the Standard Development team with the research and development of WELL. She's also an avid runner, avocado enthusiast, and can be found wandering about NYC.
More From International WELL Building Institute
Monday, October 21, 2019 - 11:40am
Tuesday, October 15, 2019 - 3:30pm
Thursday, October 3, 2019 - 10:00am
Videos from International WELL Building Institute