WELL Tip: Pursuing WELL for Existing Spaces
WELL Tip: Pursuing WELL for Existing Spaces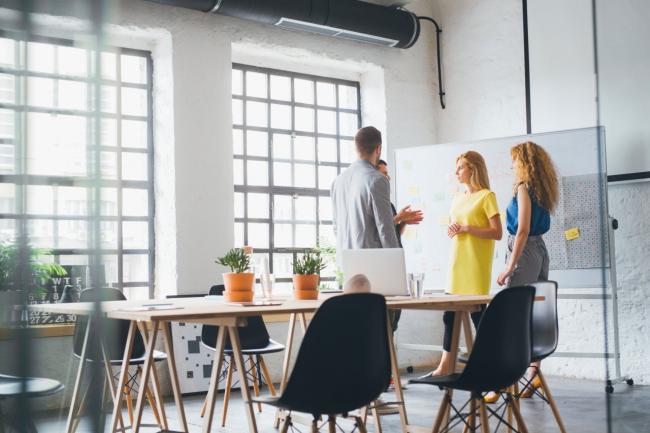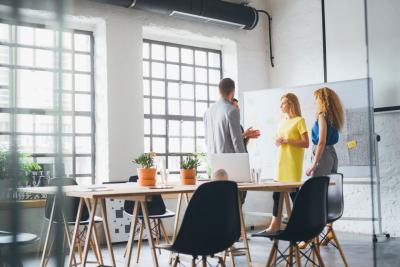 tweet me:
.@WELLcertified outlines how to make an existing space more #sustainable and achieve #WELLCertification http://bit.ly/2MnFvu3
Thursday, August 9, 2018 - 9:05am
WELL Certification is for all types of projects - from commercial offices to warehouses to apartment buildings. And just as WELL offers flexibility when it comes to project types, it also offers flexibility with regard to project stage. Whether newly constructed, undergoing renovation or existing, your project can achieve WELL Certification.
What are the core benefits of pursuing certification for existing spaces?
Ignite change - Use the WELL Building Standard to identify low-cost, high-impact changes related to health and well-being that can be implemented at the design, operations and policy levels.
Prioritize health - Reinvigorate your existing space by demonstrating how human health and well-being are being prioritized in a cohesive and comprehensive way. Investing in certification helps you convey how much you value your occupants and their experience within your space.
Increase value - Use certification as an innovative tool to boost the value of your asset and your organization's wider portfolio.
How do I start my WELL Certification journey?
Evaluate features that require building systems changes. Start by taking a look at features that have to do with the design or mechanical system, and then review those that focus on building operations and organizational policies. The design and mechanical features are the bigger hurdles for existing spaces to tackle, while operations and policy features are not dependent on the physical space, and therefore can be amended more easily.
Remember that there is flexibility when it comes to WELL Documentation. Letters of Assurance can be signed by someone other than the assigned responsible party, provided that person justifies his/her signature by explaining both his/her role on the project and knowledge of particular features. There is a field where this information can be entered on the last page of each Letter of Assurance template.
Consider optional pathways that focus on operations rather than design. Some features have options within the requirements that allow projects to implement an operational or performance-based strategy, rather than one that is design-focused. Features with this type of flexibility are:
Explore published AAPs. Certain approved AAPs detail alternative approaches to features that are well-suited for existing spaces, enabling projects to achieve features that might have otherwise been difficult given design and spatial limitations. Features with these types of AAPs are:
Pay attention to time-dependent requirements. Feature requirements that are related to newly installed/applied products or materials as well as construction activities only apply within one year prior to performance verification. Features that include these types of time-dependent requirements are:
Success Stories
These projects were existing spaces when they first began their certification journey. Check out their stories to get inspired to start your own journey!
Construction Completed: 1991
Certification Achieved: 2017
Construction Completed: 2014
Certification Achieved: 2017
Obayashi Corporation's Technical Research Institute (TRI)
Construction Completed: 2010
Certification Achieved: 2017
More From International WELL Building Institute
Tuesday, August 4, 2020 - 5:00pm
Tuesday, August 4, 2020 - 2:45pm
Thursday, July 30, 2020 - 10:50am
Videos from International WELL Building Institute