WBCSD's Panorama Podcast | Project Drawdown: How to Reverse Global Warming
WBCSD's Panorama Podcast | Project Drawdown: How to Reverse Global Warming
tweet me:
Listen to the latest Panorama #Podcast: @WBCSD & @ProjectDrawdown discuss how to reverse #globalwarming http://apple.co/2A3tgNz #ClimateAction #SDGs
Multimedia from this Release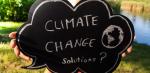 Wednesday, May 2, 2018 - 9:05am
Project Drawdown is the most comprehensive plan ever proposed to reverse global warming. All solutions modeled are already in place, well understood, analyzed based on peer-reviewed science, and are expanding around the world. To discuss this exciting initiative in our studio, WBCSD's Managing Director for Climate & Energy Maria Mendiluce is joined by Chad Frischmann, Research Director at Project Drawdown and Prof. Tim Flannery, an acclaimed scientist, explorer and conservationist.
Don't miss an episode! Subscribe, rate and share WBCSD's new Panorama Podcast on iTunes.