Unreported World: Embarrassed Fraud Victims Sweep a Third of Scams Under the Carpet
Unreported World: Embarrassed Fraud Victims Sweep a Third of Scams Under the Carpet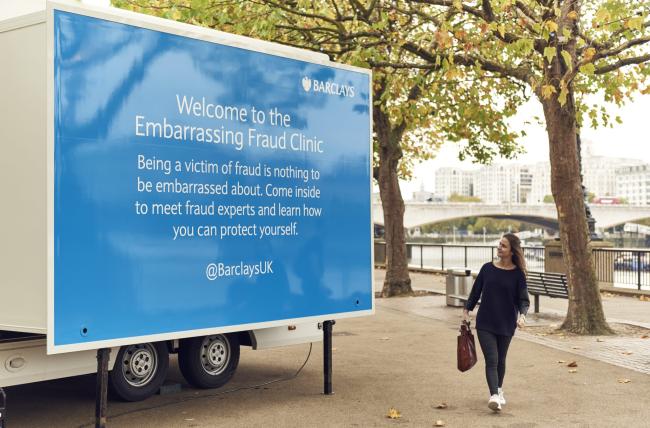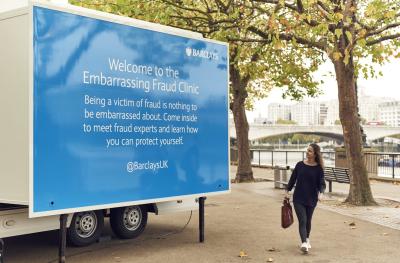 tweet me:
.@BarclaysUKNews to #UK #FraudVictims: Don't be embarrassed falling for #scams. Learn more: http://bit.ly/2gNMi28 Barclays_cship
Monday, October 30, 2017 - 10:15am
A third of Britons have now been a victim of fraud but the average person would only report it if they lost £112 or more
Embarrassment is one of the most common reasons for people not reporting the crime 
£893.34 is now the average amount lost to fraudsters, per scam 
To reduce the stigma surrounding fraud and to encourage people to speak out, Barclays is launching the Embarrassing Fraud Clinic and a brand new online fraud intervention service
To help tackle this stigma and to reassure people that being a victim of fraud is not embarrassing, Barclays is launching its Embarrassing Fraud Clinic.
Visiting three cities London, Manchester and Glasgow, the clinics will provide the public with free access to a wealth of information and knowledge. Expert advice and support will be given by Jenny Radcliff, a "people hacker" and Julie Clegg, former Detective and Intelligence Expert on Channel 4's TV show 'Hunted' – alongside a Barclays Digital Eagle. A 'digital health check' will also be on offer with personalised advice on protecting against potential cyber threats. 
More From Barclays
Wednesday, October 31, 2018 - 10:05am
Tuesday, October 23, 2018 - 8:25am
Thursday, October 18, 2018 - 8:25am