United Nations Global Compact: Communication on Progress 2020
United Nations Global Compact: Communication on Progress 2020
Reporting on Our Growth as a Responsible Company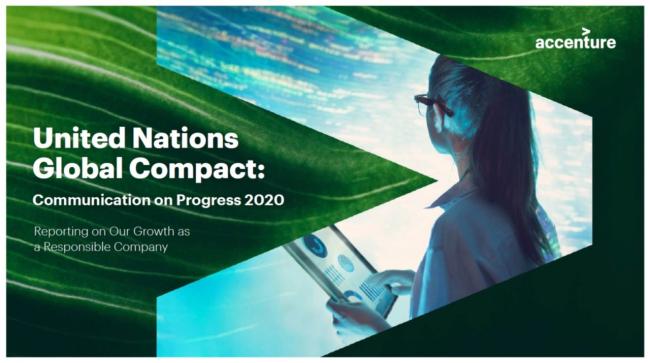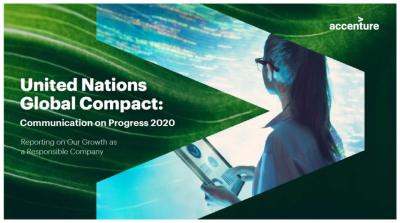 tweet me:
.@Accenture is committed to supporting @globalcompact's efforts to advance equality, sustainability and human rights. Learn how they are driving positive change. https://accntu.re/3sAYqXn
Monday, April 5, 2021 - 8:00am
A year unlike any other has brought us to an inflection point. The single biggest change in human behavior in history, triggered by the pandemic, has now triggered the single biggest reinvention of industry in living memory. We are seeing a world awakened to an incredible opportunity to reimagine and rebuild responsibly and sustainably, and, in turn, transform our global economy into one that works for the benefit of all. Shared success will depend on the ability to understand all stakeholders; connect the power of technology, human ingenuity and business value; and accelerate technology-led transformation.
To realize this future, business, government and society must embrace this moment of change. We must think differently, act boldly and reach new levels of collaboration—and we must do it now. Accenture's position as partner to many of the world's leading businesses, organizations and governments—and as the workplace of more than 500,000 people around the globe—affords us both an extraordinary opportunity and a tremendous responsibility to make a difference.