Celebrating Disability Inclusion with Accenture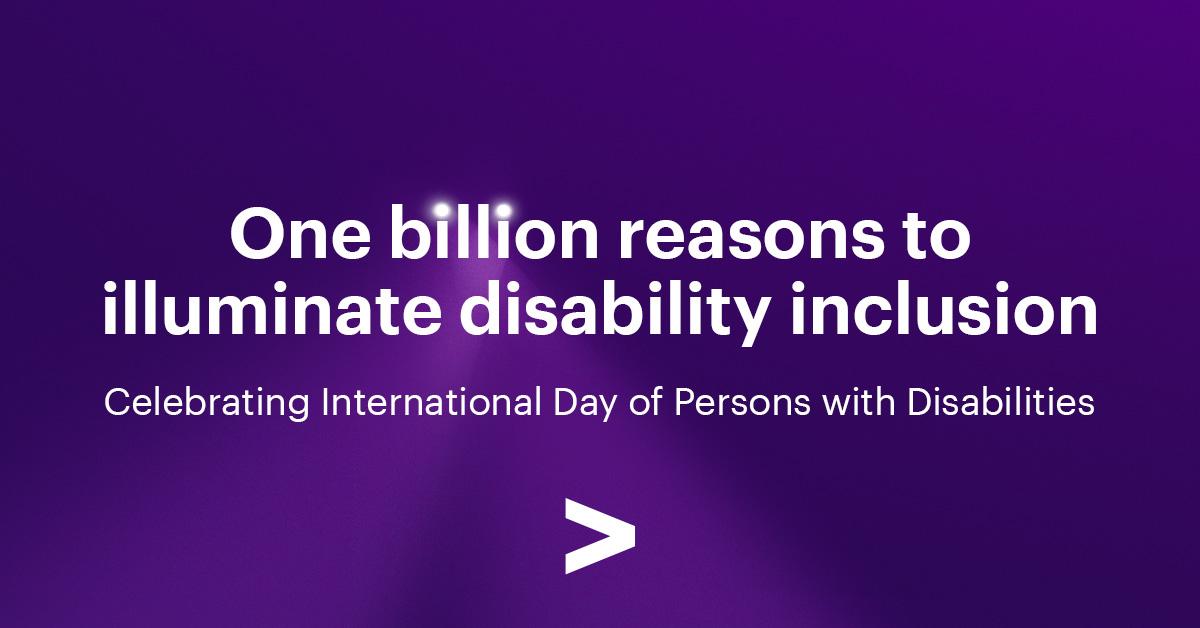 One billion reasons to illuminate disability inclusion
There are more than 1 billion people in the world with disabilities, which makes more than 1 billion reasons for building a more inclusive, accessible workplace—and world.
Accenture is marking this year's International Day for Persons with Disabilities with speaker, digital creator and author Molly Burke and motivational, TEDx speaker and Happiness Coach Sai Kaustuv Dasgupta, hosted by its very own inclusion and diversity lead Beck Bailey.
Click here to catch their discussion on YouTube.
About Accenture
Accenture is a global professional services company with leading capabilities in digital, cloud and security. Combining unmatched experience and specialized skills across more than 40 industries, we offer Strategy and Consulting, Technology and Operations services and Accenture Song — all powered by the world's largest network of Advanced Technology and Intelligent Operations centers. Our 721,000 people deliver on the promise of technology and human ingenuity every day, serving clients in more than 120 countries. We embrace the power of change to create value and shared success for our clients, people, shareholders, partners and communities. Visit us at accenture.com.